Donald Trump Looking to 'Make It' Beyond New York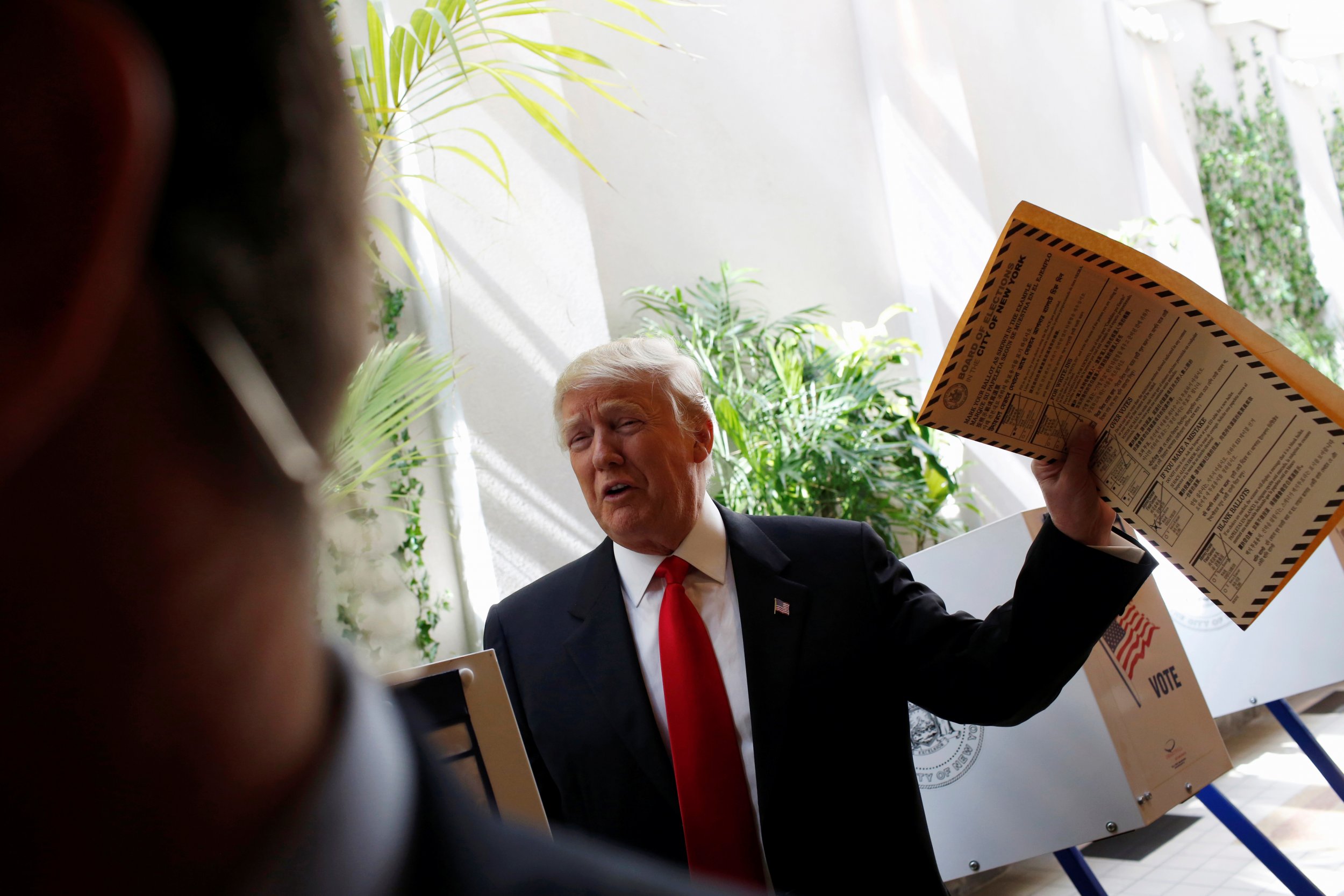 Republican presidential candidate Donald Trump shook up his campaign staff as he looked beyond an expected primary victory on Tuesday in his home state of New York to the delegate battle that will determine the party's nominee for November's election.
The real estate tycoon told staff over the weekend that new additions to his campaign team, veteran political strategists Paul Manafort and Rick Wiley, will take the lead in upcoming presidential contests, Politico reported late on Monday.
The enhanced roles came with a $20 million budget for contests in May and June, according to Politico, as Trump fights to secure support of delegates who will choose the party nominee at the Republican National Convention in July.
"Frankly we're in a position where we'd like to see if we could close it out," Trump said in a telephone interview on Tuesday morning with "Fox & Friends." "I think we're going to get to the number."
That number is the 1,237 delegates a Republican candidate needs to secure the nomination for the Nov. 8 election against the winner of the Democratic contest between front-runner Hillary Clinton and U.S. Senator Bernie Sanders.
Opinion polls show Trump has a double-digit lead in New York, where the "winner takes most" primary carries 95 delegates, over his closest challenger, Ted Cruz.
While Trump has won more nominating contests and votes than Cruz, the U.S. senator from Texas has outfoxed him in the state-by-state efforts to make sure his own supporters are chosen as delegates to the national convention.
Cruz's skillful use of party rules has drawn outrage from the New York billionaire, who says the system is rigged against him.
The steady criticism from the Trump camp put the Republican National Committee on the defensive and obliged Chairman Reince Priebus to explain the delegate allocation rules in television appearances and private meetings. Politico reported Priebus was scheduled to meet with Republican lawmakers in Washington on Tuesday to discuss the nominating process.
If Trump does not secure enough delegates needed to win the nomination outright at the convention, delegates would be allowed to switch to another candidate.
Trump is facing not just party rules that may not favor him, but disapproval from many Republican leaders - who have been alarmed by his proposals such as building a wall along the border with Mexico and slapping a temporary ban on Muslims entering the country.
On the Democratic side, opinion polls favored former Secretary of State Clinton to carry New York against Sanders and cement her lead.
With Sanders putting up a strong fight against Clinton, New York has been the scene of some of the harshest exchanges between the two Democrats who both call the state home. Clinton represented New York for two terms in the U.S. Senate, while Sanders was born and raised in Brooklyn.