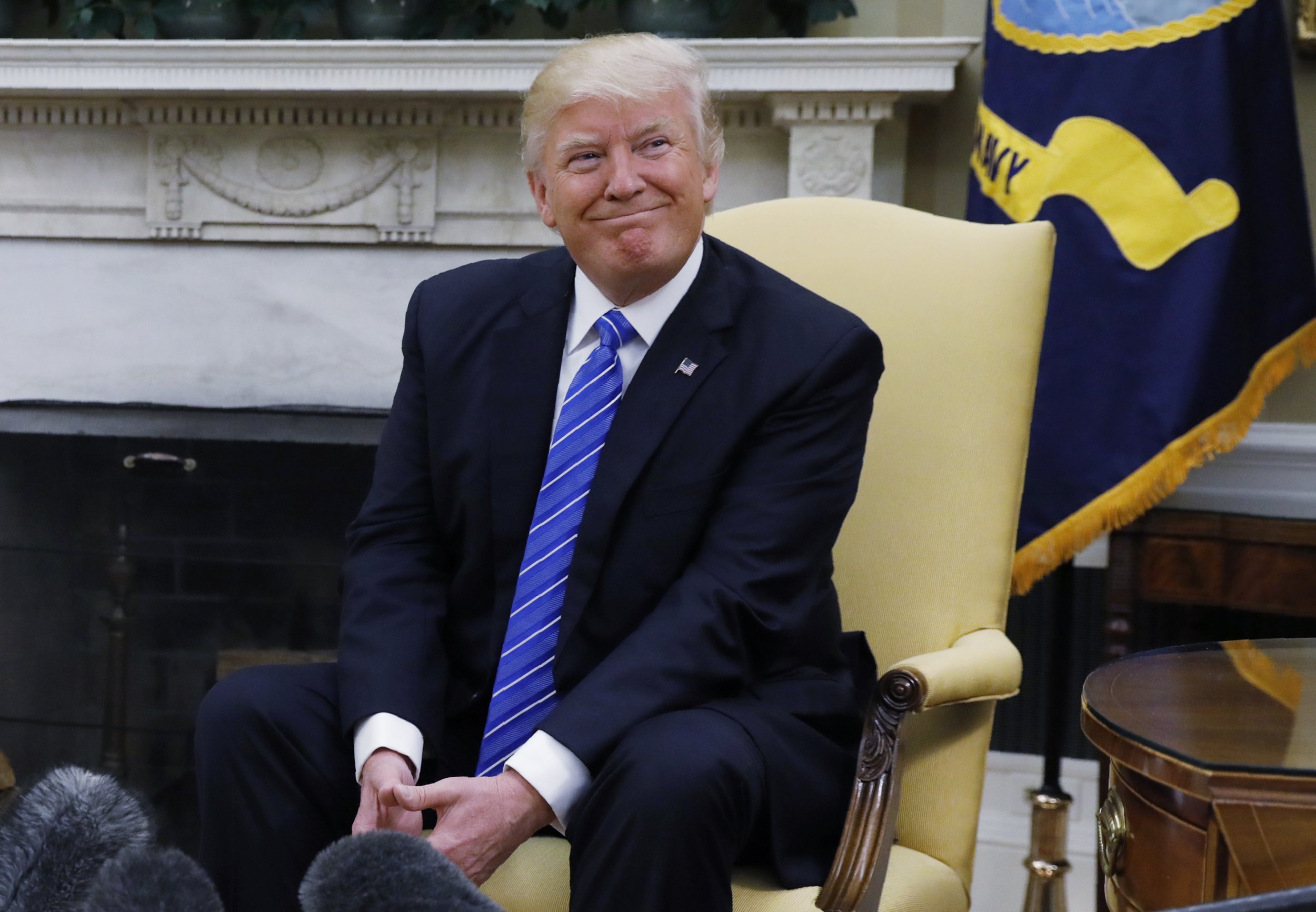 President Donald Trump and Speaker of the House Paul Ryan's condemnations of Hillary Clinton's handling of classified intelligence are being exhumed in the wake of reports Monday that Trump shared classified intelligence from an American ally with Russia.
In July, during the 2016 election campaign, Trump tweeted that Clinton was "not fit!" to govern in light of FBI findings she was "extremely careless" by keeping her government emails containing "very sensitive, highly classified information" on a private server.
House Speaker Paul Ryan echoed Trump on Twitter at the time, stating: "individuals who are 'extremely careless' with classified information should be denied further access to such info."
Their messages are now re-circulating on social media and being used by their political opponents after multiple U.S. government officials confirmed a Washington Post story published Monday. It details how Trump shared highly classified "code-word" intelligence with Russia's foreign minister Sergey Lavrov during an Oval Office meeting on May 10. The intelligence concerned details of a plot by the Islamic State militant group (ISIS) obtained by a U.S. ally.
According to the reports, Trump did not have the ally's permission to share the information and officials said that when he revealed the name of the city in ISIS territory where the intelligence was gathered he gave Lavrov information that could allow Russia to identify their source.
Related: Donald Trump gave ISIS secrets to Russian foreign minister Sergey Lavrov
After the news broke, Democrats were quick to dig up Trump and Paul Ryan's old tweets and highlight how they had aged.
Trump's "carelessness w/classified information is endangering crucial intelligence-sharing arrangements," wrote Pennsylvania Senator Bob Casey on Twitter. He cited Paul Ryan's July condemnation of Clinton.
"Well this is awkward," tweeted House Rep. Mark Pocan at Trump, citing Ryan's message.
GOP strategist Ana Navarro wrote on Twitter that if Clinton "had leaked classified info to a Russian spook/diplomat" that the "Republicans would rightly be drafting Articles of Impeachment N-O-W."
Arizona Republican Senator John McCain, chairman of the Armed Services Committee, wrote on Twitter that the revelations are "deeply disturbing." Tennessee Republican Senator Bob Corker told Bloomberg that the "White House has got to do something soon to bring itself under control and in order" reverse it's "downward spiral."
The White House has said that the story is "incorrect" and Trump's national security adviser H.R. McMaster called it "false" during a press conference with reporters.
"At no time were intelligence sources or methods discussed. The president did not disclose any military operations that were not already publicly known.… I was in the room," he said. "It didn't happen."
Trump has since tweeted about his conversation with the Russian representatives, saying that he shared "facts pertaining to terrorism and airline flight safety" for "humanitarian reasons."