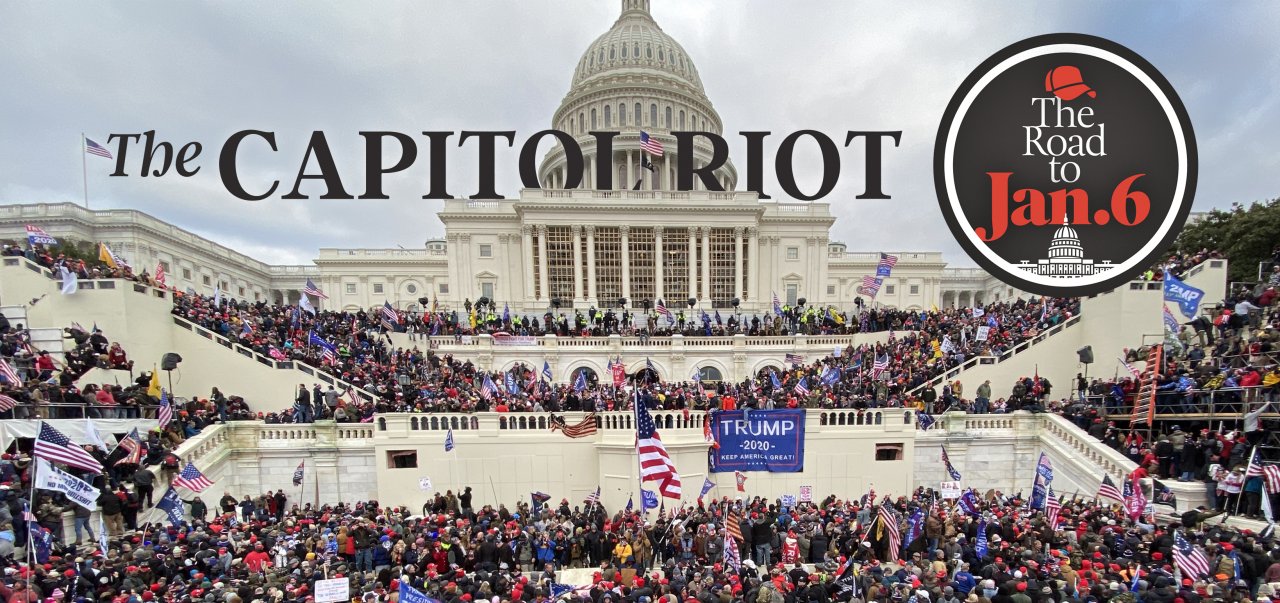 Donald Trump Peddled His 'Stolen Election' Story. The Job was to Promote GOP Candidates
In this daily series, Newsweek explores the steps that led to the January 6 Capitol Riot.
On Saturday, December 5, Donald Trump flew to Valdosta, Georgia, to speak at a rally to support two Republican party candidates for the Senate, Kelly Loeffler and David Perdue. It was his first rally since the election, a month earlier.
The point of Trump's trip to Georgia was to encourage voting in the January 5 runoff, a race that would decide the balance of power in Washington. Republicans needed only one victory in Georgia to maintain their majority. Democrats need a Georgia sweep to create a Senate divided down the center, making Vice President-elect Kamala Harris president of the Senate and the tiebreaking vote.
Thousands of Georgians came out, largely unmasked, to the rally site at Valdosta airport—not for the candidates, but for their president, the fighter, their fighter. Chants of "fight for Trump" drowned out the senate candidates when they briefly spoke.
The rally was a success for Trump, strengthening his connection to his personal base. For the Republican party, it was a disaster.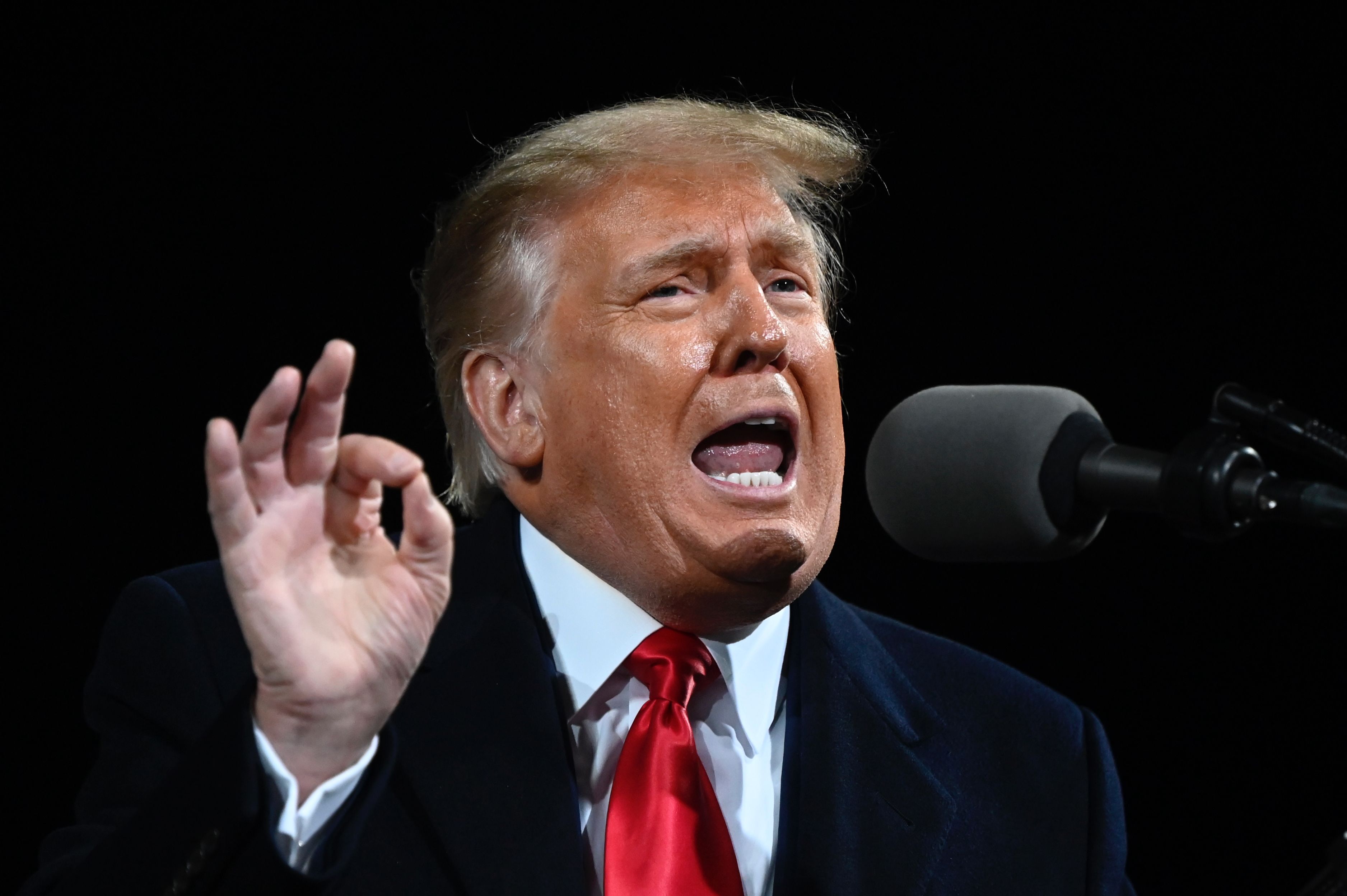 After perfunctory introductions of Loeffler and Perdue, Trump pivoted back his favorite subject, his fictitious narrative of a stolen election. "You know we won Georgia, just so you understand," the president said, "and we won Florida and we won a lot of places. ... remember we were going to lose Florida ... I think they say that if you win Florida and if you win Ohio, in history you've never lost an election this has got to be a first time, but the truth is they were right we've never lost an election. We're winning this election."
In his two-hour speech, Trump called the state of Georgia corrupt and said that votes were coming out of the ceiling and out of leather bags. He urged everyone to vote, cautioning that they needed to make sure that no one threw out any ballots, that the Georgia secretary of state didn't know "what the hell he's doing." And at every point, the crowd interrupted with shouts of "stop the steal."
"Very simply you will decide whether your children will grow up in a socialist country or whether they will grow up in a free country and I will tell you, this socialist is just the beginning for these people, these people want to go further than socialism they want to go into a communistic form of government and I have no doubt about it," Trump said.
Calling the Democratic Party candidates two of the most "extreme far left candidates in the history of our country," Trump urged people to vote, while also saying that "they could cheat in Georgia" and "they're going to try and rig this election too."
He went on and on, about all the good he'd done, about everyone else being a fraud or a danger, about saving America, about protecting their right to free speech, about saving their guns, about stopping the "radical indoctrination" of their children.
"We can't let them do it again ... steal Georgia. Your governor could stop it very easily if he knew what the hell he was doing," he said.
Hours before his appearance in Valdosta, the president called Georgia Governor Brian Kemp, a fellow Republican, asking him to convene the state legislature, appoint pro-Trump electors and overturn the results.
Governor Kemp refused, according to the AP's account. Kemp tweeted that Trump asked him to order an audit of signatures on absentee ballots—a move, he said, that he was not empowered to take because he has no authority to interfere in the electoral process.
Trump responded on Twitter: "Your people are refusing to do what you ask. What are they hiding? ..."
"As I told the President this morning," Kemp tweeted, "I've publicly called for a signature audit three times (11/20, 11/24, 12/3) to restore confidence in our election process and to ensure that only legal votes are counted in Georgia." An audit had been initiated by Secretary of State Brad Raffensperger and the race had already been certified; Biden had won.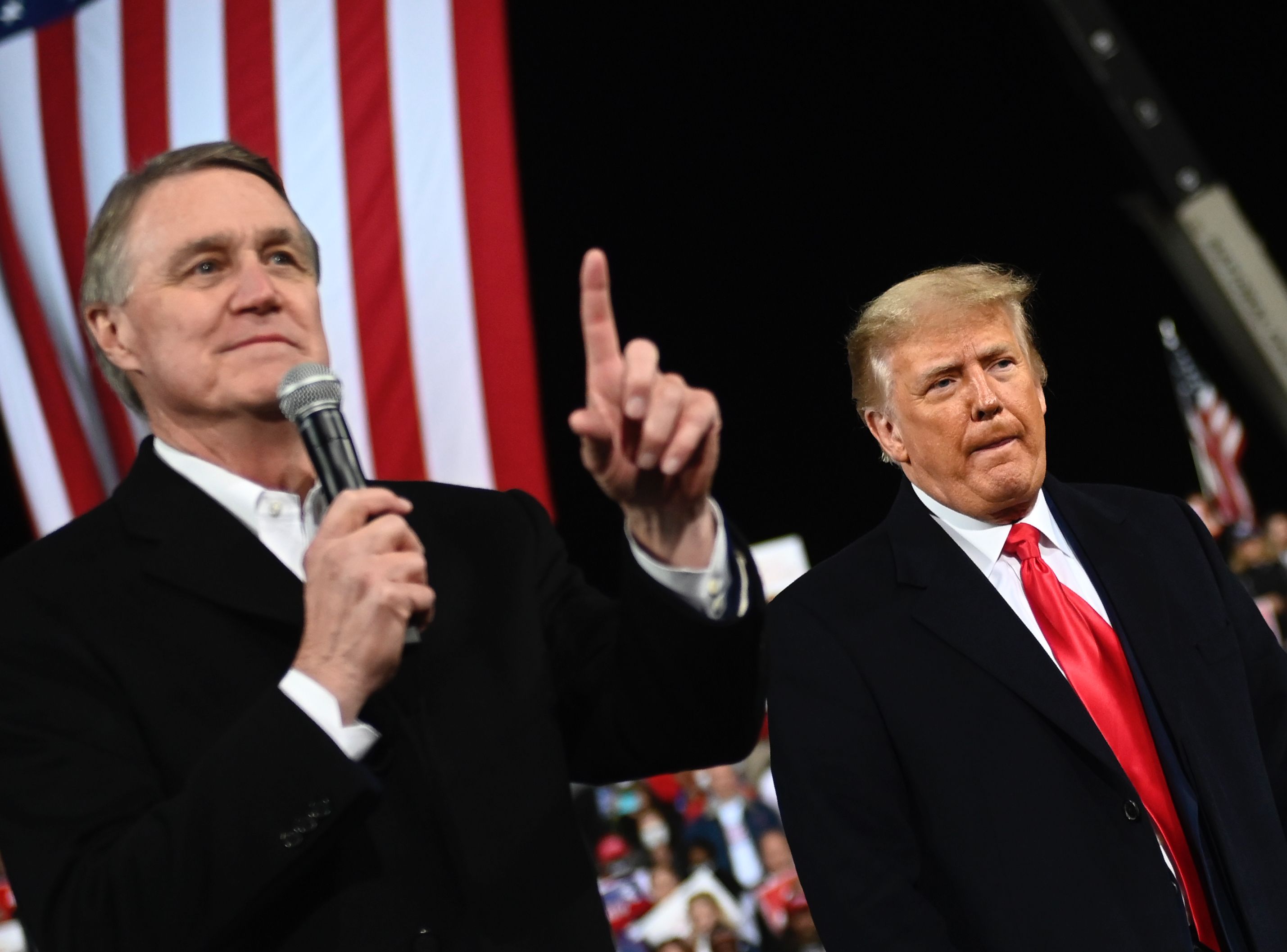 At this point, many mainstream Republicans in Washington were concerned that Trump's harping on fraudulent elections would actually discourage people from going to the polls. The margin for Biden in Georgia was only 12,500 votes of five million cast, so even a small shift could have an outsize effect. Vice President Mike Pence was worried enough to address the issue. Campaigning with Perdue in Savannah, he said: "I know we've all got our doubts about the last election, and I hear some of you saying, 'Just don't vote' ... If you don't vote, they win."
The Republicans would go on to lose both races in historically deeply red Georgia.
Back in Washington on December 5, Attorney General William Barr wrote out his resignation letter.