Pentagon Says Trump's Military Killed Nearly 500 Civilians in 2017, But Other Groups Claim Number Is Much Higher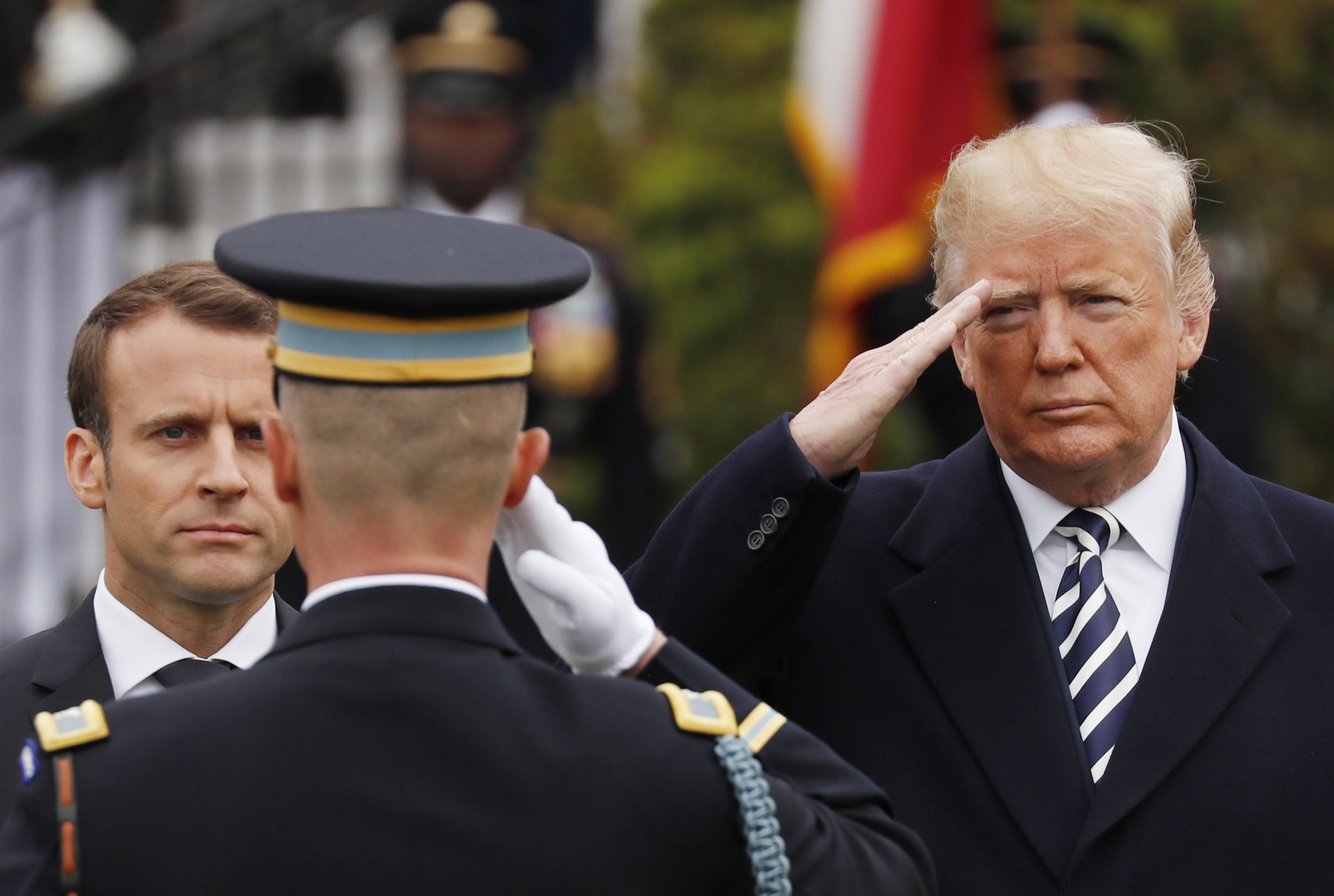 As President Donald Trump participated in the coast guard's change of command ceremony Friday morning, the Pentagon told Congress it estimated U.S. military action killed nearly 500 civilians last year.
That number could be much higher, as the Department of Defense still has 450 additional reports of civilian casualties to evaluate before the final number is tallied, CNN reported. So far, the number of civilians injured due to military operations is at 169, but that number could rise as well.
Other organizations claimed that the number of civilian deaths was significantly higher. Monitoring group Airwars reported that between 3,923 and 6,102 civilians were killed by the U.S.-led coalition in Iraq and Syria alone in 2017, representing a rise of more than 200 percent on the previous year.
The deaths reported by the Pentagon occurred in U.S. counterterrorism efforts against the Islamic State militant group, the Taliban and Al-Qaeda groups in Iraq, Afghanistan, Syria and Yemen, through both ground combat operations and air strikes.
The numbers reflect a more aggressive military strategy that Trump initiated when he took office 16 months ago. According to United States Air Forces Central Command data, in 2016 there were about 31,000 air strikes in both Iraq and Syria. But as terrorist groups gained ground in major urban cities like Mosul, Iraq and Raqqa, Syria, the U.S. responded with a period of increased strikes, totaling 39,000 in 2017.
Trump also placed thousands more troops on the ground in Afghanistan and Iraq, along with an indefinite military presence in Syria.
During his 2016 campaign, Trump often failed to outline a specific strategy he would employ for handling problems in the Middle East. But he did say that he would "quickly and decisively bomb the hell out of ISIS, will rebuild our military and make it so strong no-one—and I mean no one—will mess with us."
After a recent air strike on Syria, President Trump wrote on Twitter that the attack was "perfectly executed" and "mission accomplished."
The Department of Defense report "acknowledges that there are differences between DoD assessments and reports from other organizations." It added that "these differences result from a variety of factors," including the use of "different types of information and different methodologies to assess whether civilian casualties have occurred," according to CNN.
But that wasn't sufficient for Amnesty International, which released a sharply worded statement in the wake of the report.
"We call on the U.S. government to meaningfully investigate all claims of civilian casualties and to be transparent about who is killed and harmed in U.S. military operations," Daphne Eviatar, director of security with human rights at Amnesty International USA, said.
This Pentagon report is the first of its kind in the wake of former President Barack Obama signing an executive order near the end of his second term requiring the Department of Defense to begin investigating the number of civilian casualties caused by military force.
"Civilian casualties are a tragic and at times unavoidable consequence of the use of force in situations of armed conflict or in the exercise of a state's inherent right of self-defense," Obama stated in the order. "The U.S. Government shall maintain and promote best practices that reduce the likelihood of civilian casualties, take appropriate steps when such casualties occur, and draw lessons from our operations to further enhance the protection of civilians."