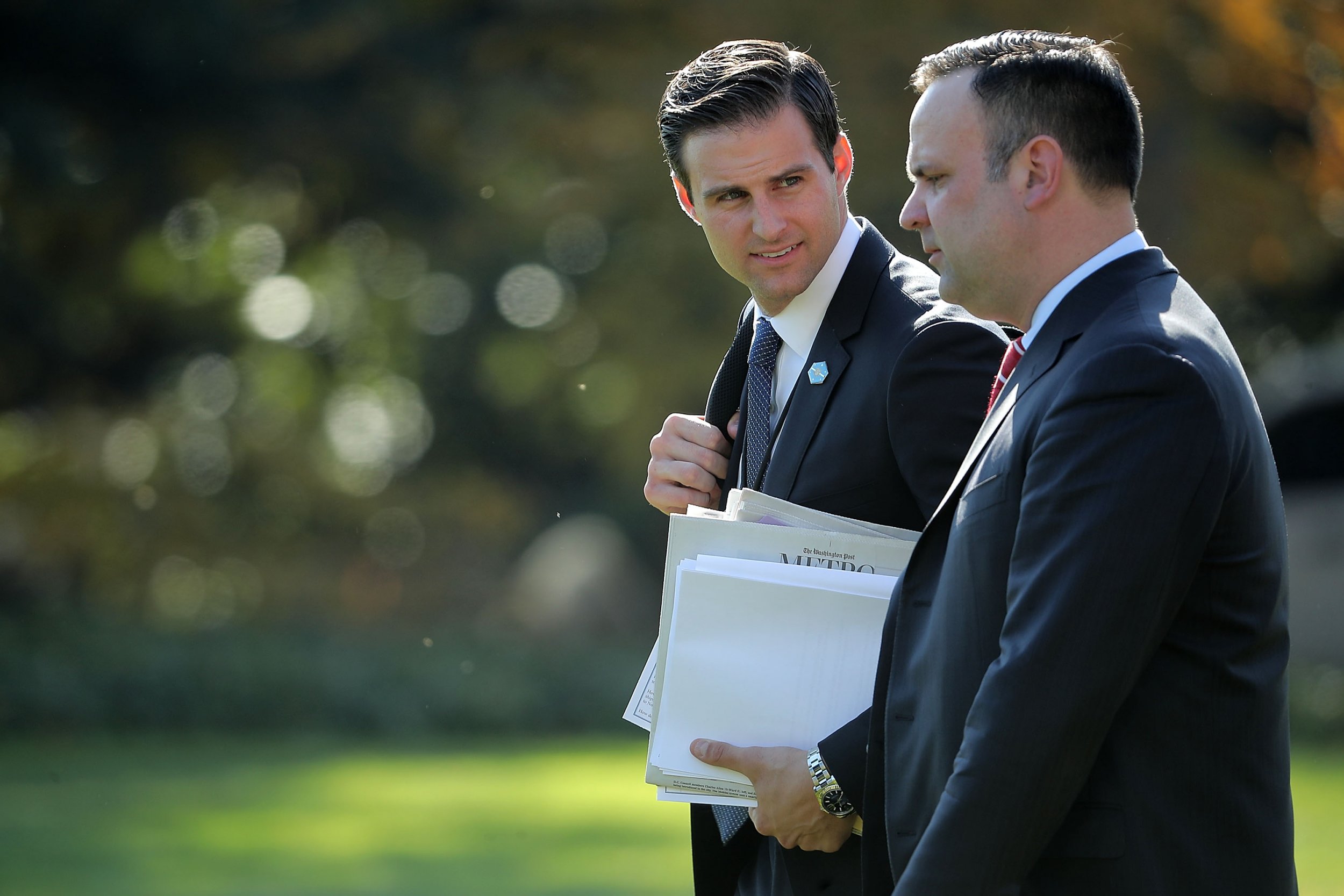 It was a windy winter's day in Washington DC with temperatures in the low 40s on Monday when President Donald Trump's long-time body-man was abruptly fired over "an unspecified security issue" and escorted off White House property so quickly that he didn't even have time to grab his jacket, according to a new report.
John McEntee had served as Trump's personal assistant for three years, dating back to the early days of the 2016 presidential election, according to the Wall Street Journal. McEntee was escorted from the White House on Monday after he was fired over security concerns, two sources familiar with the matter told the Journal.
The firing was so abrupt that McEntee didn't have a chance to collect any of his belongs, instead being ushered off the property without even his jacket. The Washington DC area was chilly Monday afternoon, with temperatures in the low-to-mid 40s and winds gusting up to 20 mph, according to Weather.com.
White House spokeswoman Lindsay Walters declined to discuss the situation with the Journal, saying, "We do not comment on personnel matters."
McEntee has been one of Trump's few mainstays over his political career. He joined the Trump campaign early on when aides were scarcely more than Jared Kushner, Trump's son-in-law and current senior adviser—though his security clearance was recently downgraded—and Hope Hicks, the former White House communications director who announced she would resign two weeks ago.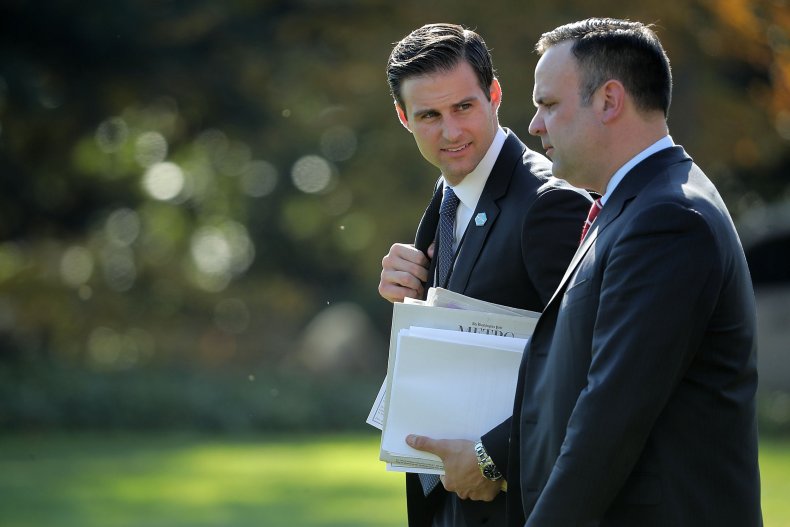 Though McEntee traveled alongside Trump, his profile was relatively low compared to other aides with similar tenure, like senior adviser Stephen Miller or the White House's director of social media Dan Scavino.
His duties included ensuring Trump always had a marker on hand to sign autographs, transmitting messages to him at the White House residence and making sure the clocks there were moved forward for daylight-saving time over the weekend, according to the Journal.
Concerns over White House staffers' security clearances have punctuated much of the West Wing news over the past several weeks. White House chief of staff John Kelly has come under fire for his handling of clearances as dozens of staffers had yet to be approved for permanent clearance as of February.
Public scrutiny focused on the issue after the Daily Mail revealed former staff secretary Rob Porter had not been given permanent security clearance after his two ex-wives told the FBI he had verbally and physically abused them. Kelly initially defended Porter's character and said he was "shocked" over the allegations when asked to comment on them, though he was aware at that time why Porter would be denied clearance. Porter has denied the accusations but resigned shortly after the news broke.
McEntee wasn't the only surprise change to the Trump administration this week. On Tuesday, Trump announced he had fired his Secretary of State Rex Tillerson and would be replacing him with CIA Director Mike Pompeo.