Donald Trump's Friends In The Polish Government Are About To Do Battle With The EU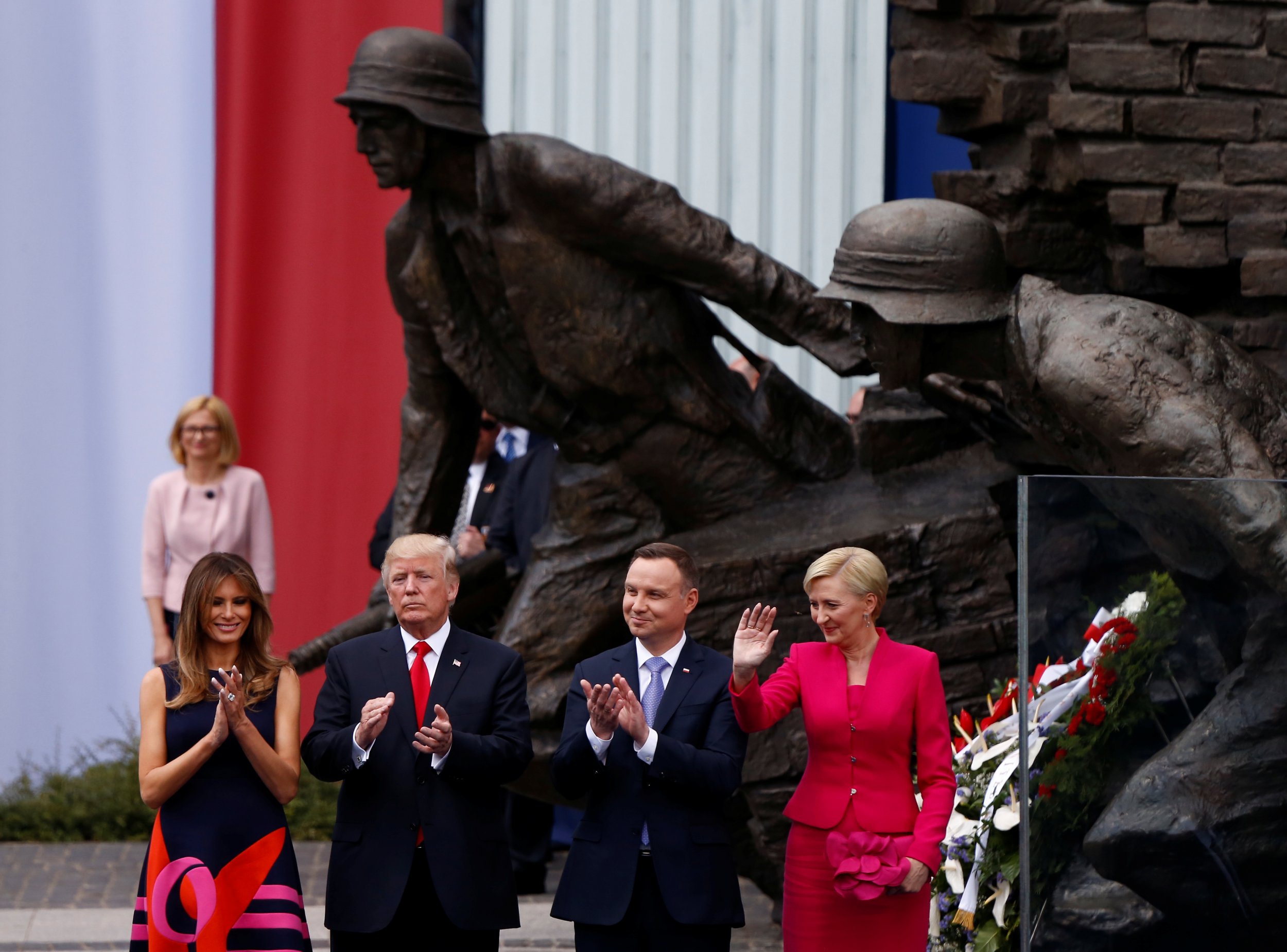 When Donald Trump visited Poland at the start of the month, he was distinctly friendly with its hard-right government. The ruling Law and Justice party—a populist group that mixes interventionist economics with strongly conservative social mores—even bussed in its supporters for Trump's speech from traditionalist rural Poland to make sure the President wouldn't be embarrassed by a lackluster reception from Warsaw's urbane hipsters.
But European Union authorities in Brussels take a different view. Increasingly concerned by the Polish government's meddling in the country's legal system and media, the European Commission has threatened to censure Poland for the last year, citing EU membership requirements that hold states to high standards on the "rule of law."
On Wednesday, crunch point is approaching. Frans Timmermans, one of the most senior officials at the EU's European Commission, said last week that the body was "very close" to triggering the "Article 7" procedure—a punishment mechanism, never previously used, that could see Poland lose its right to vote on EU policies. At Wednesday's Commission meeting, the body will decide whether to carry this threat through.
The EU's concern has been sparked by three new laws the Polish government proposed. Following steps in 2015 to enhance government control over public media outlets—which Warsaw can now choose the leaders of—and appoint chosen judges to the country's constitutional tribunal, the government has this year attempted to pass three laws, two giving the justice minister powers to appoint judges to the Supreme and Common Courts, and another giving parliament the ability to choose members of a judicial oversight panel.
If Brussels ends up holding back, it might be because the government didn't actually manage to get all of these laws approved. While parliament backed all three, following vast protests on the streets of the capital, the country's formerly loyal President—a largely ceremonial head of state whose limited role in public life includes approving laws the government passes—rejected two of the laws earlier this week. Only the power to appoint judicial oversight officials has gone through. The other two have gone back to the drawing board—but are likely to be proposed again in a different form.
But whether the EU decides to move on Poland or not, the dispute highlights the controversial nature of a regime to which President Trump has allied himself.