As President Donald Trump faces mounting legal trouble amid investigations into everything from his 2016 campaign to his charitable foundation, over 70 percent of voters say that a president should be subject to indictment while in office rather than after their term is over.
According to a Quinnipiac poll released on Wednesday, an overwhelming majority of American voters, 71 percent, say that if a president is found to be involved in illegal conduct, they should be charged while in office as opposed to after.
The idea received bipartisan support, with 90 percent of Democrats and 49 percent of Republicans saying that there is no need to wait for a president to leave office before they are indicted. Only 38 percent of Republican voters polled said that indictments should only be issued after a president has left office.
The survey's findings came as Trump's legal woes continue to worsen amid a flurry of federal investigations into his former associates and business dealings. And while previous Department of Justice guidelines suggest a sitting president should not be indicted while in office, the precedent remains in dispute by legal experts and prosecutors.
Last week, the president's former personal attorney Michael Cohen was sentenced to three years in federal prison for a slew of charges including campaign finance violations and lying to Congress. Cohen attributed his offenses to a feeling of obligation to cover up Trump's "dirty deeds."
Federal prosecutors presiding over Cohen's case came to the conclusion that Trump directed federal crimes when he told the attorney to make hush money payments to two woman months before the 2016 election.
While Trump doubled down on his accusations that Cohen was a "liar" and making up stories in order to get a reduced sentence, a further revelation about the parent company of the National Enquirer established clear links between the president and the crimes Cohen alleges he directed.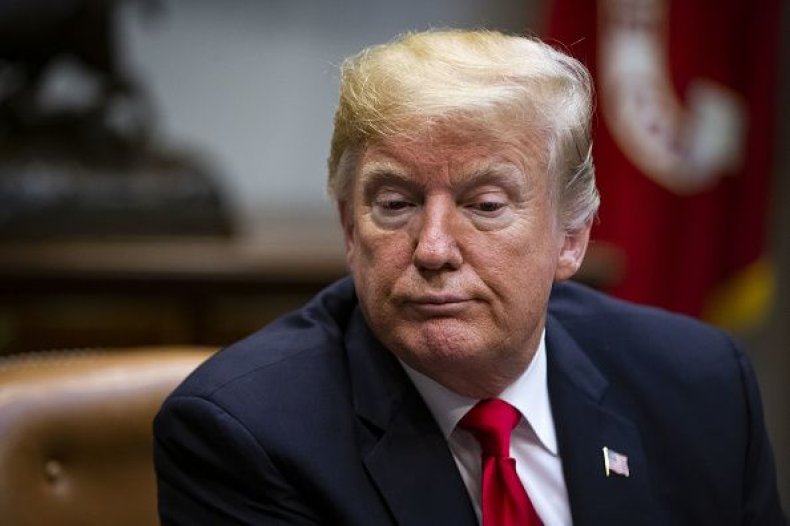 Trump was also under fire this week when a lawsuit brought on by New York's attorney general forced him to shutter his charity, the Donald J. Trump Foundation, amid allegations that he used the organization for his own personal and political gain. The state's attorney general, Barbara Underwood, said that her team's investigation found a "shocking pattern of illegality" and that the foundation functioned "as little more than a checkbook to serve Mr. Trump's business and political interests."
The amount of investigations surrounding Trump is likely to increase as Democrats take over the House of Representatives in January. With control over the chamber's judiciary and intelligence committees, lawmakers can launch probes into everything from his relationship with Russia to his tax returns and business empire.
Representative Elijah Cummings, the incoming chairman of the House Oversight and Government Reform Committee, has already sent over 50 letters to various members of the Trump administration and the Trump Organization detailing what documents he wants presented to the new Congress.
Some of the most pressing issues identified in the letters include family separations at the southern border, payments from foreign officials to the Trump Organization and White House staffer's personal email use.
"These are documents that even the Republicans on the Oversight Committee—at least at some point in time—believed we needed to conduct effective oversight, but when the Trump Administration refused to comply fully, the Republicans would not issue a single subpoena," Cummings said in a statement.