Polling Failure: Donald Trump Led for Just 192 Hours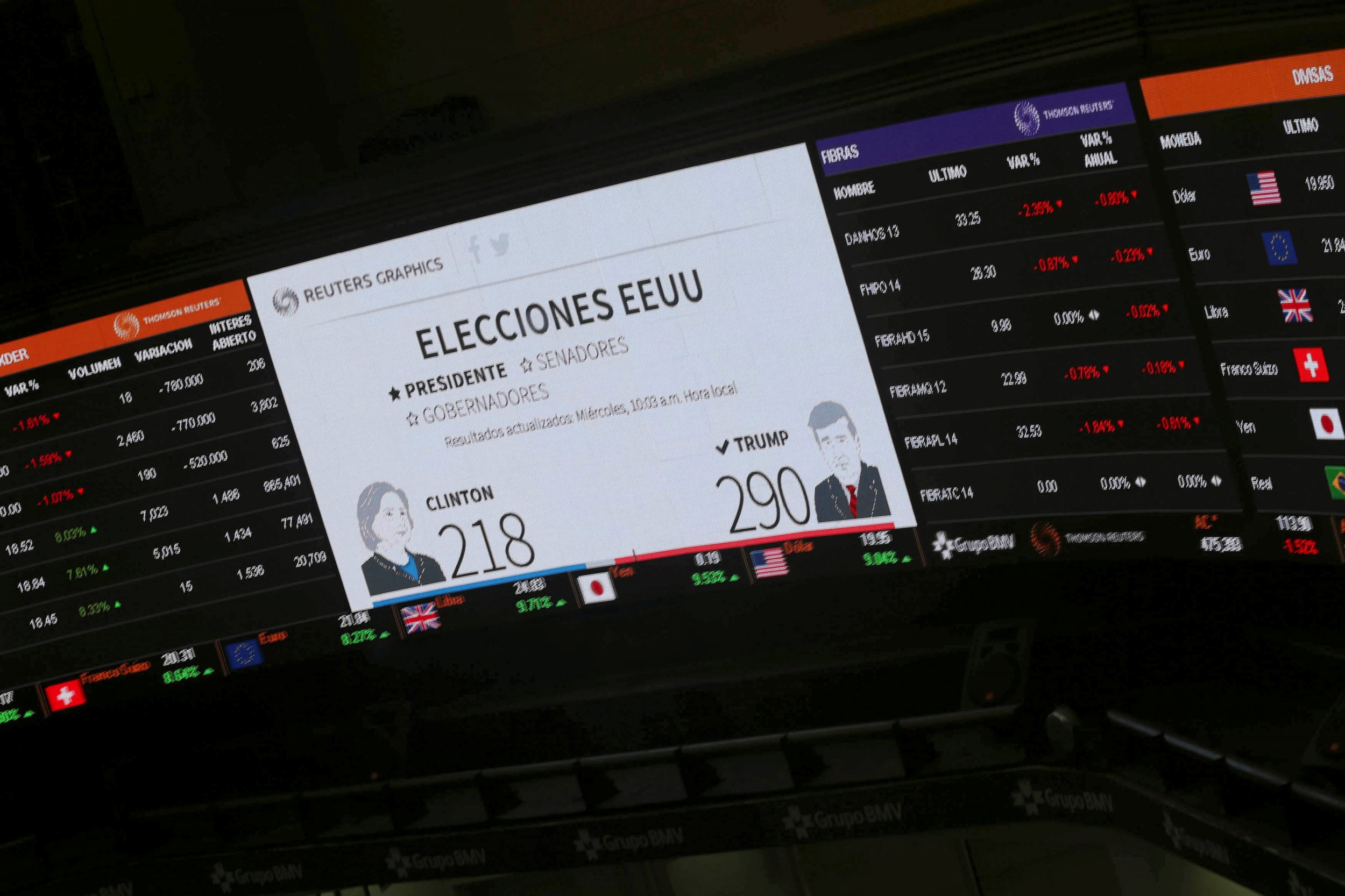 By now it's clear that most of the U.S. election polls were very, very wrong, as Donald Trump is the president-elect of the United States. Contrary to what nearly every poll and major election forecast led observers to expect, Trump emerged victorious on Tuesday night.
RealClearPolitics provided a daily average of most state and national polls from around the country. Starting on July 5, 2015 and ending on November 8, 2016, it gave 497 days, or 11,928 hours, of polling on the presidential election.
Of that, Trump was seen as leading for a total of just eight days, according to Real Clear Politics data: from May 22 to May 25, when he topped Hillary Clinton by 0.2 points, and again from July 25 to July 28. The largest margin Trump ever held over Clinton was on July 27, when he led by 1.1 points. On July 29, the two candidates were tied.
In total, Trump spent just 192 hours ahead of Clinton in the polls. For the 24 hours they were tied, each candidate had 44.3 percent of voter support. Clinton led most state and national polls for 11,922 hours, yet she still lost. Trump won with 279 electoral votes, compared to 228 for Clinton.
In addition to the polls and forecasts being so utterly wrong, "it was a failure to capture the boiling anger of a large portion of the American electorate," Jim Rutenberg wrote in The New York Times on Wednesday. He said journalists also had a part to play: "Journalists didn't question the polling data when it confirmed their gut feeling that Mr. Trump could never in a million years pull it off. They portrayed Trump supporters who still believed he had a shot as being out of touch with reality. In the end, it was the other way around."
Rutenberg reminded us that large swathes of the European media failed to predict Brexit—when the U.K. voted to leave the European Union earlier this year. Nate Silver, founder of FiveThirtyEight, which up until Monday night said Clinton had a 70 percent chance of winning the election, said he wasn't "that surprised by the outcome," but it's still "the most shocking political development of my lifetime." The Upshot, which drove many people into the depths of despair with its fluctuating election night predictions updated in real time, still had Clinton with an 85 percent chance of victory at 10:20 p.m. Tuesday night.
Just like the entire country, the polling and election forecast industries will need to take a long, hard look at the the results of this election. It seems they did everything but listen.