President Trump Shares Poll That Shows Democrats Ahead but Claims GOP Is Leading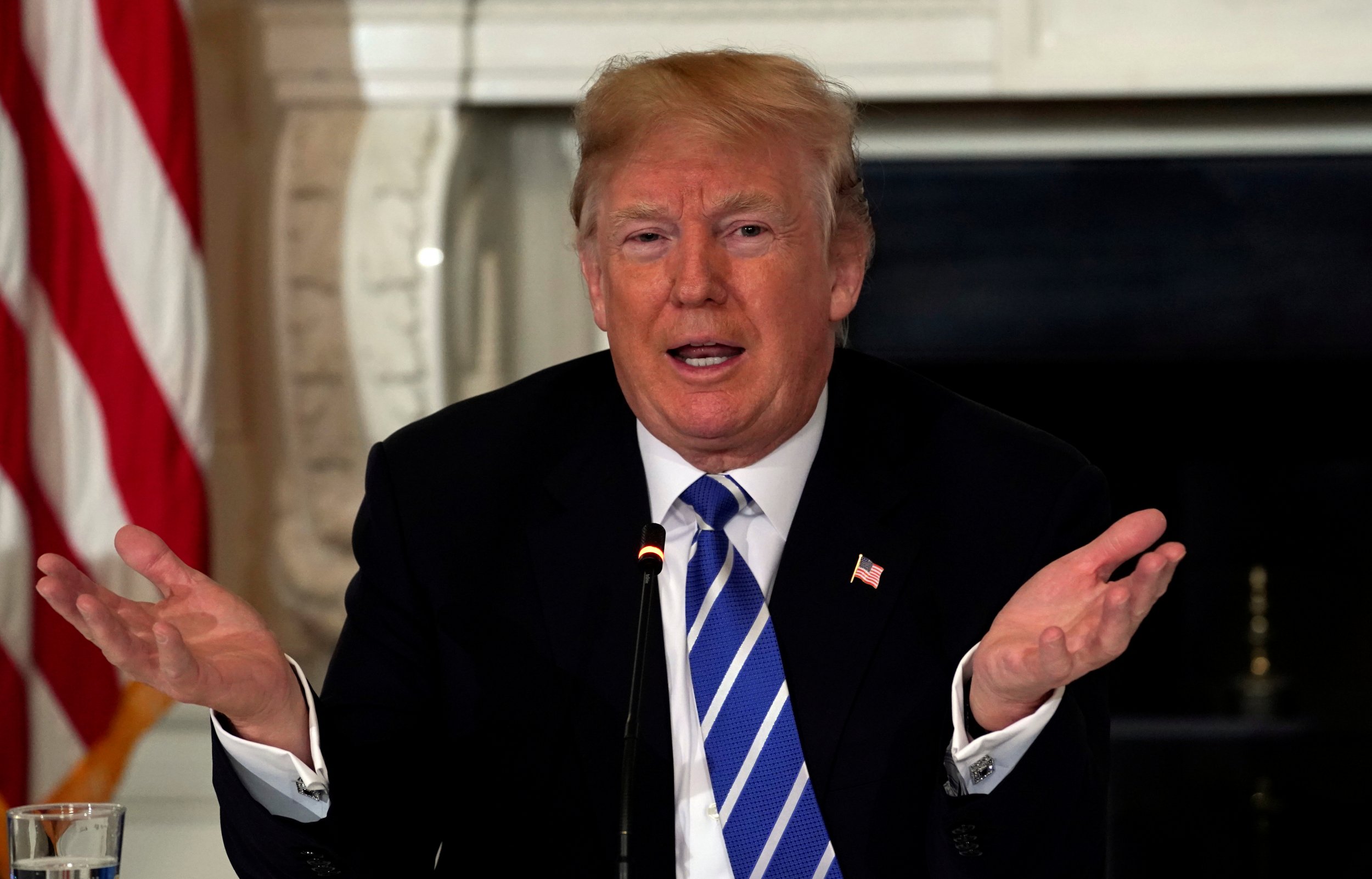 President Donald Trump appeared unsure how to read polling data properly after sharing the results of a survey that shows Democrats leading a generic 2018 congressional matchup—with the president boasting that the GOP was ahead.
The strange observation came on Sunday, when the president tweeted that the Republican Party had made a "big gain" and was leading in the generic congressional ballot—which it was not.
"Great Pollster John McLaughlin now has the GOP up in the Generic Congressional Ballot. Big gain over last 4 weeks. I guess people are loving the big Tax Cuts given them by the Republicans, the Cuts the Dems want to take away. We need more Republicans!" Trump wrote, appearing to misrepresent the very poll to which he was referring.
The president appeared to reference the McLaughlin & Associates poll shared on February 9, which showed the Democrats were leading the Republicans—45 percentage points to 42 percentage points—on the generic ballot for Congress.
The poll did show that voters felt there should be a move away from the policies of former President Barack Obama, with 44 percent supporting Obama-era policies and 47 percent wanting more distance from them—numbers that may have confused the president in what appears to be yet another Twitter gaffe.
Trump has previously shared polls that put his approval rating at less than 50 percent, which is odd, given that anything below 50 percent means that a majority of Americans disapprove of him.
The president also routinely touts only polls that paint him in the most positive light, Politico reported at the end of last year, with Trump liking the polls that make him feel good and claiming that the polls that do not show him having widespread support are simply "fake news."