Donald Trump Hits Out at Pope Over Mexico Visit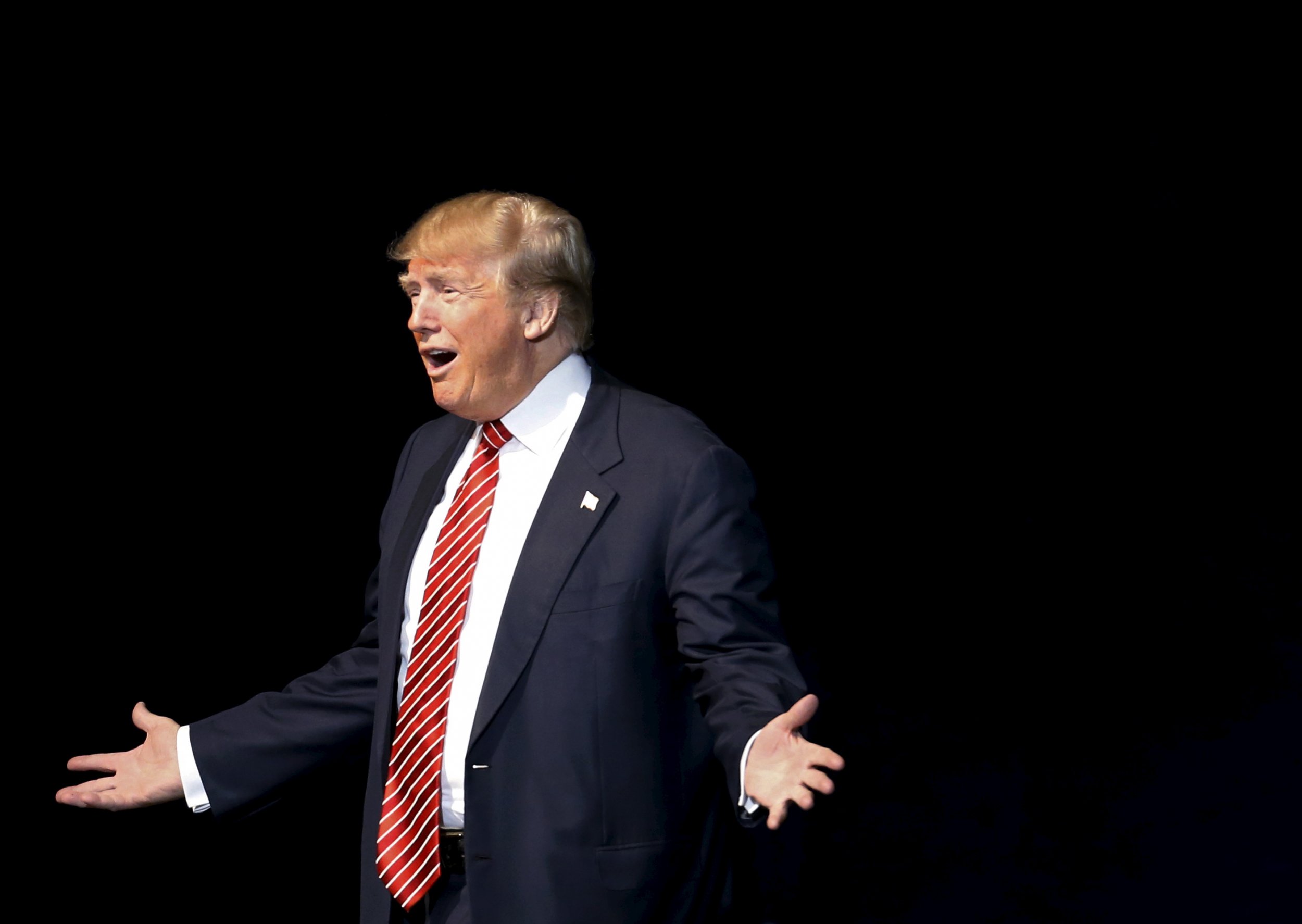 Donald Trump has hit out at the Pope ahead of the religious leader's upcoming visit to Mexico, calling the pontiff "a very political person."
The Republican presidential contender, who has advocated building a wall along the U.S.-Mexico border, said Pope Francis did not understand the problems facing America.
"I don't think he understands the danger of the open border that we have with Mexico," Trump told Fox News in an interview that aired Thursday. "I think Mexico got him to do it [the visit] because they want to keep the border just the way it is. They're making a fortune, and we're losing.
"I think the Pope is a very political person."
Trump has regularly linked illegal Mexican immigrants to the U.S. with the drugs trade and other crime.
Trump has previously displayed mixed feelings about the Pope on his Twitter account. In 2013, he wrote: "The new Pope is a humble man, very much like me, which probably explains why I like him so much!"
But earlier that year he subjected the head of the Catholic Church to a damning critique after Francis personally settled his tab at a Rome boarding house: "I don't like seeing the Pope standing at the checkout counter [front desk] of a hotel in order to pay his bill," he said. "It's not Pope-like!"
Francis, who hails from Argentina, is due to arrive in Mexico on Friday and remain there until the following Wednesday for a visit that will take in diplomatic meetings as well as a variety of religious engagements.
He is to meet President Enrique Pena Nieto and is the first Pope to be invited to Mexico's national palace, according to the BBC.
Speaking before his visit, Francis condemned "the Mexico of violence, the Mexico of corruption, the Mexico of drug trafficking, the Mexico of cartels." This "is not the Mexico our Mother [Mary] wants," he said.