President Trump's New @POTUS Twitter Account Uses an Image from Obama's Inauguration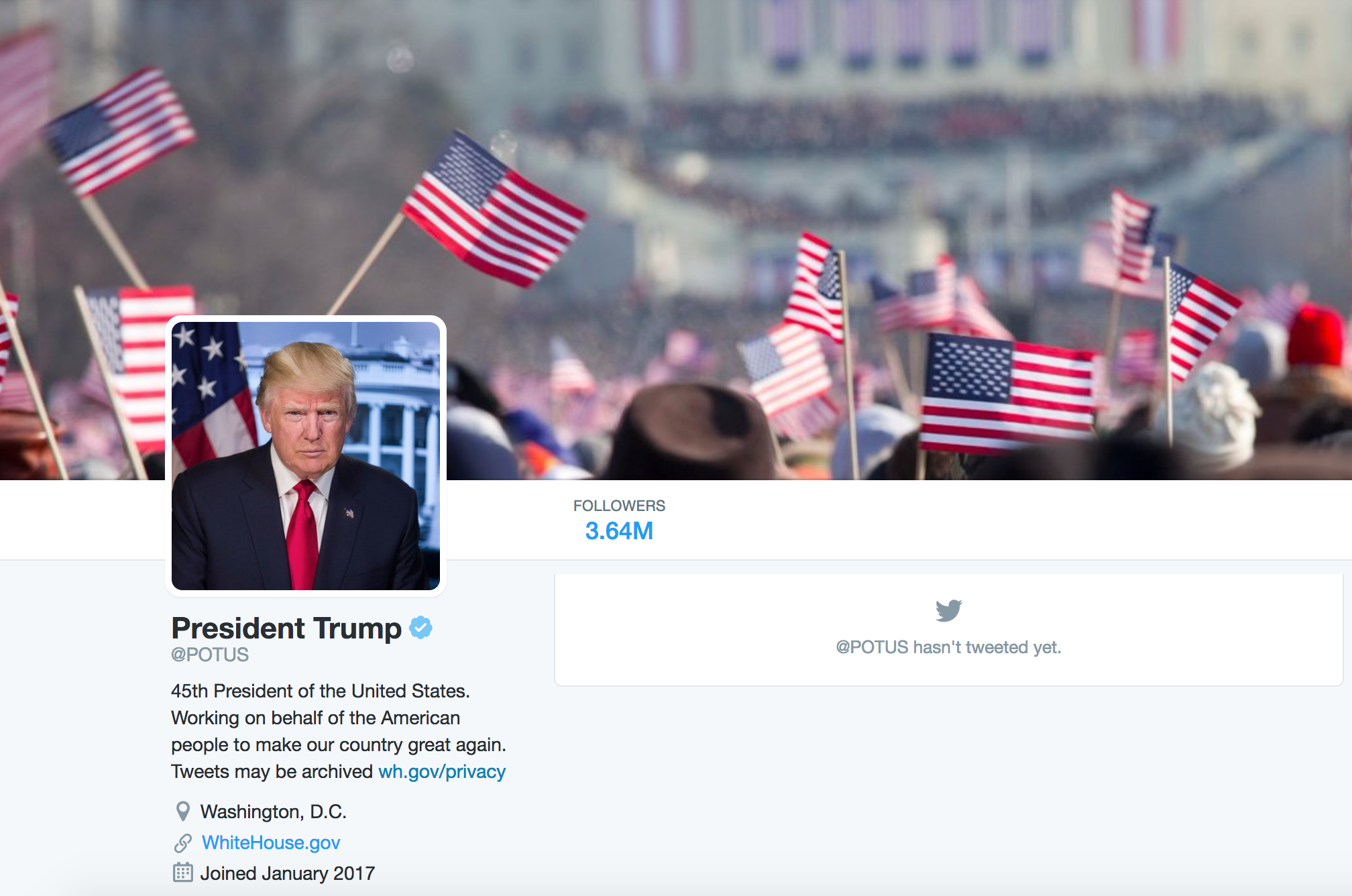 At exactly 12:00 p.m. eastern time, Donald Trump was sworn in as president of the United States. At that same instant, every tweet Barack Obama made from the official @POTUS Twitter account was transferred to an archive, and the account was redesigned to reflect the new president. "45th President of the United States," the new bio reads. "Working on behalf of the American people to make our country great again."
Related: Inauguration Day 2017: Donald Trump's day in photos
The new profile picture is of Trump scowling, and the header photo is scene of Americans waving flags at the inauguration. Unfortunately, it's the wrong inauguration. The photo was taken in 2009, at Barack Obama's swearing in.
If an inauguration photo was necessary, it makes sense that one would be taken from Obama's rather than Trump's, when skies were sunny as opposed to overcast. More significant than the nice weather, though, is the attendance at each inauguration. Compare the size of Obama's crowd in 2009 against Trump's on Friday.
It's certainly a bizarre move for Trump to cop an image from his predecessor's swearing in and pass it off as coming from his own. As of publication, the misleading photo still remains the header of the new @POTUS account.
Update | The header photo of the @POTUS Twitter account has been changed from an image of the crowd at Barack Obama's inauguration in 2009 to a blurry image of Trump looking out a window.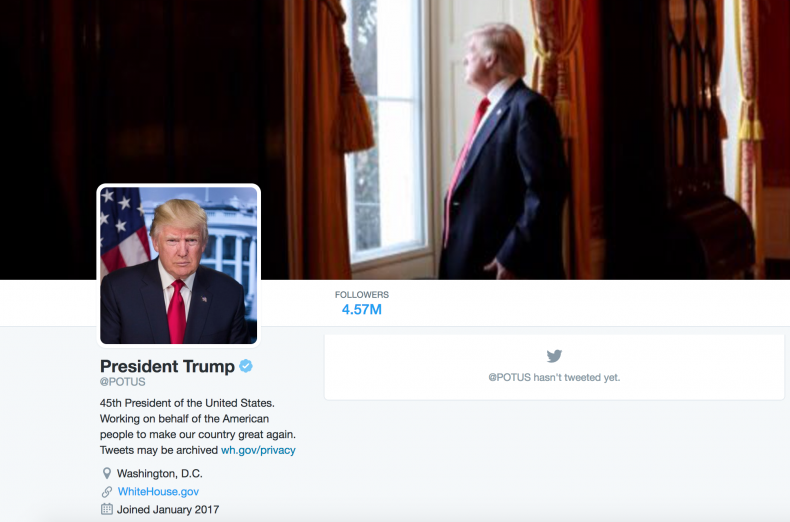 Read more from Newsweek.com:
- 2017 Trump inauguration: schedule of events
- The seven best inaugural addresses—ever
- 2017 inauguration: How to watch Donald Trump take the oath of office