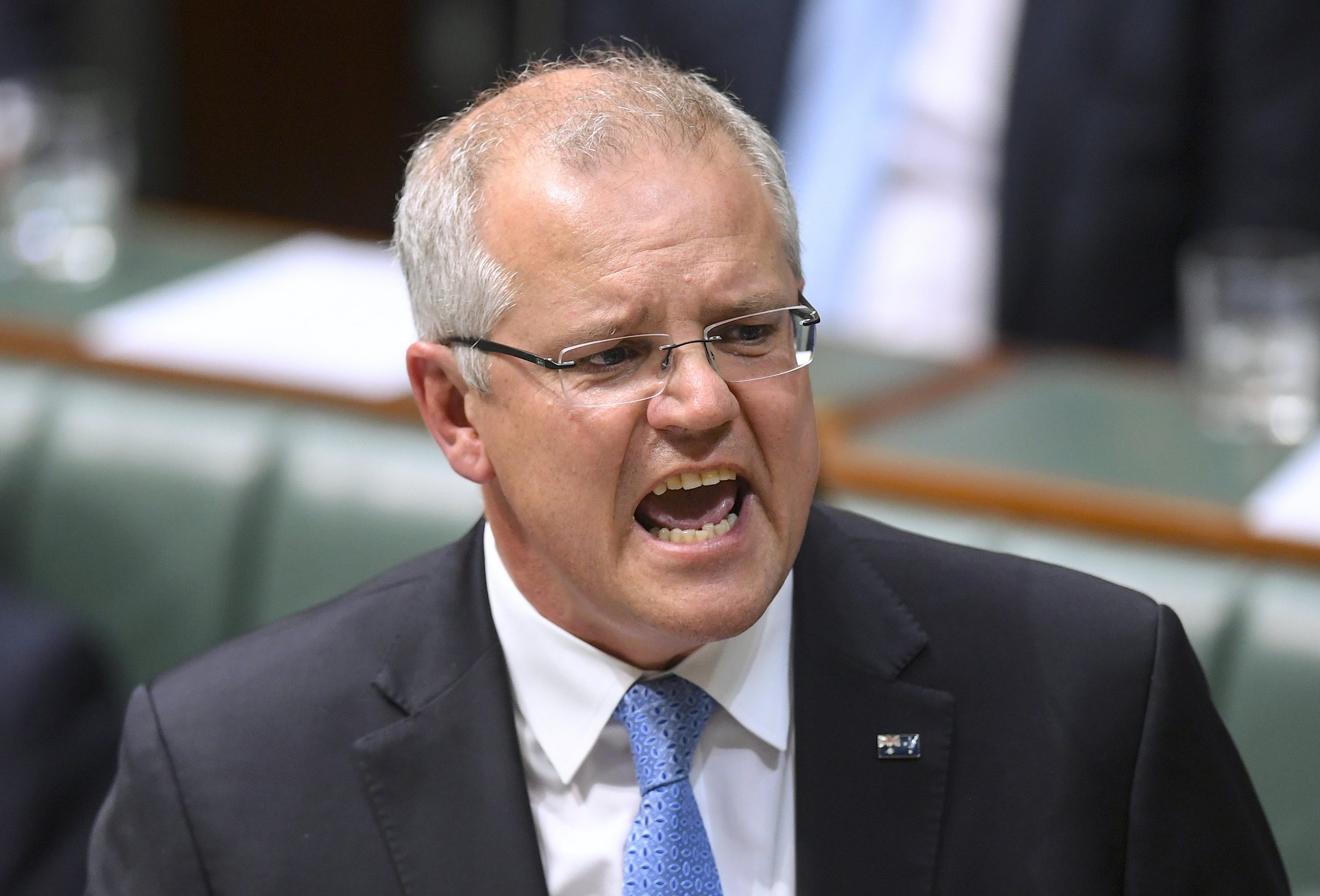 President Donald Trump had a rocky relationship with the former Australian prime minister, Malcolm Turnbull, but it appeared that ties with his successor could be a lot closer.
In 2016, Trump ended his first conversation with Turnbull abruptly after he found out about a deal the prime minister had struck with Barack Obama to resettle up to 1,250 refugees from the Pacific Ocean states of Manus Island and Nauru in the U.S.
Trump called it "the worst deal ever" and his phone conversation "the worst call by far" he had had with a world leader.
Although the two eventually patched things up, the South Pacific country's new leader, Scott Morrison, hinted at a potential bromance after his first chat with Trump, whom he described as a "very practical" leader.
Morrison told The New York Times, or as Trump would say, "the failing New York Times," that he agreed with the U.S. president's assertion that many people had been left behind by the forces of globalization.
"And that's what we get. The president gets that. I get it," he said.
Morrison also said that Trump was "very practical" and a leader "who's not going to waste a day."
"I like that about him. I like that about him a lot, actually," he told The Times.
Morrison became Australia's prime minister in August after a bruising Liberal Party leadership contest with Turnbull, who became the fourth Australian prime minister in a decade to be ousted by his own party.
Morrison has had to deal with accusations of bullying within his party, especially by women members of parliament, following the bitter leadership fight.
Last week, he apologized for posting a video online of MPs raising their hands in parliament to the track of the song "Be Faithful" by hip-hop recording act Fatman Scoop, which has several explicit lyrics.
Soon after he took office, he reiterated an invitation by Turnbull for Trump to come to Australia and "meet at an early opportunity."
This invitation followed a conversation about "the strength and depth of our alliance and the unbreakable friendship between Australia and the United States," a spokesman for Morrison said, according to the Sydney Morning Herald.