Trump Praises 'Big News' After Court Rejects Pennsylvania Mail-In Voting Act
With a state court ruling that Pennsylvania's 2019 law to expand mail-in voting is unconstitutional, former President Donald Trump has praised the decision.
Trump has been an outspoken detractor of mail-in voting, having claimed that mail-in ballots were fraudulent and cost him the 2020 presidential election. Lawsuits against ballot counters that took these ballots were also filed, although nothing has come out of them as of 2022. After multiple investigations and independent findings, the vast majority of mail-in ballots were legitimate, despite the former president's repeated claims of voter fraud.
"Big news out of Pennsylvania," wrote Trump in a statement, "great patriotic spirit is developing at a level that nobody thought possible. Make America Great Again!"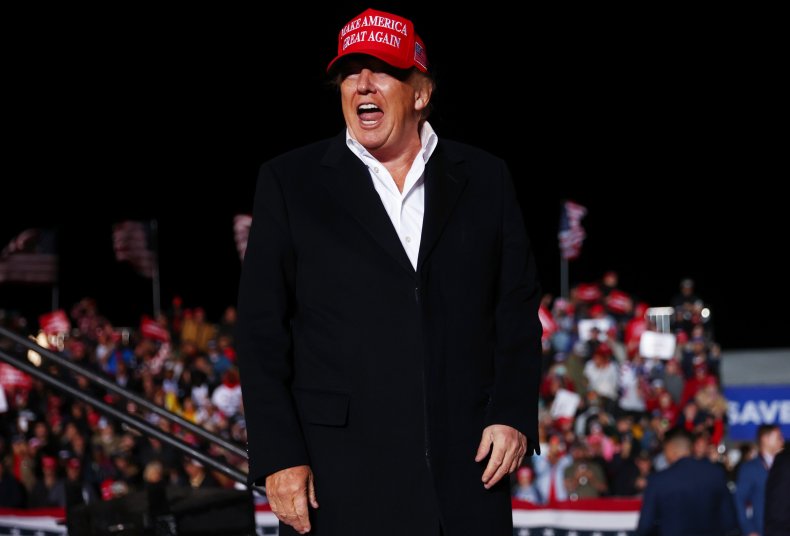 The law, which is titled Act 77, was aimed to allow voters to mail their ballot to their elections office up to 50 days before an election. It also would put voters on a list that would allow them to permanently receive a mail-in ballot instead of requiring them to vote in person. Furthermore, the bill called for an additional 15 days for the registration deadline, as well as extensions to mail-in and absentee ballot submissions.
However, the ruling does not deem the act of mail-in voting to be unconstitutional. In fact, the ruling outlines the effectiveness of mail-in voting, saying that it "makes the exercise of the franchise more convenient," according to the decision written by Judge Mary Hannah Leavitt. Despite the support for mail-in voting as a concept, it was deemed unconstitutional because it was not voted upon by the general population.
There is also a chance that Act 77 would be passed if put on the ballot. According to a June 2021 poll conducted by the Pennsylvania State Innovation Exchange and the Pennsylvania Budget and Policy Center, 58 percent of respondents strongly support the inclusion of early mail-in ballots, with 47 percent strongly opposing the elimination of ballot drop boxes. Most critically, however, is that 49 percent of respondents strongly oppose eliminating mail-in voting as a way for citizens to vote in elections.
"​​I think the point is that by huge majorities, Pennsylvanians think elections were conducted fairly, and oppose most of the Republican efforts to make it harder for people to vote," said Pennsylvania Budget and Policy Center Director Marc Stier to City & State Pennsylvania upon the poll's release.
Newsweek has reached out to Trump's spokesperson for further comment and will update this piece if we receive a response.
Correction 1/28/2022 12:18 p.m. ET: An earlier version of this story said that the Pennsylvania Supreme Court ruled against Act 77. A Pennsylvania state court made the ruling.