Trump Prayer Breakfast Speech Defends Faith-Based Adoption Agencies That Reject Same-Sex Couples
President Donald Trump defended adoption agencies that wish to refuse services to same-sex couples and would-be parents of other faiths during his remarks at the annual National Prayer Breakfast.
"We will always protect our country's long and proud tradition of faith-based adoption," Trump said on Thursday morning. The event was hosted by members of Congress and the Fellowship Foundation, and was attended by clergy, diplomats and lobbyists from all over the world.
The president later added that his "administration is working to ensure that faith-based adoption agencies are able to help vulnerable children find their forever families while following their deeply held beliefs."
The remarks came as Trump expressed his support for the Michigan adoption agencies at the center of a legal battle for refusing to place foster children with same-sex couples. Michigan is one of seven states with adoption exemption laws. The others are Alabama, Mississippi, North Dakota, South Dakota, Texas and Virginia.
In 2017, the American Civil Liberties Union and the ACLU of Michigan filed a lawsuit against the state, challenging religious discrimination against same-sex couples in the public child welfare system. Michigan currently allows state-contracted, taxpayer-funded child placement agencies to reject same-sex couples from adopting or fostering children based on the agencies' religious principles.
U.S. District Judge Paul Borman ruled in September 2018 that he would allow the case to move forward. In his order, he said that same-sex couples involved in the lawsuit had successfully argued that religious screening practices denied "the same opportunities to work with a child placing agency that is available to every other family in Michigan seeking to adopt."
Now the Michigan attorney general's office appears to be moving toward settling the case. According to a report by the Associated Press last month, newly elected Attorney General Dana Nessel says the state has "no viable defense." A judge has ordered a 30-day timeout for negotiations between the ACLU and Nessel.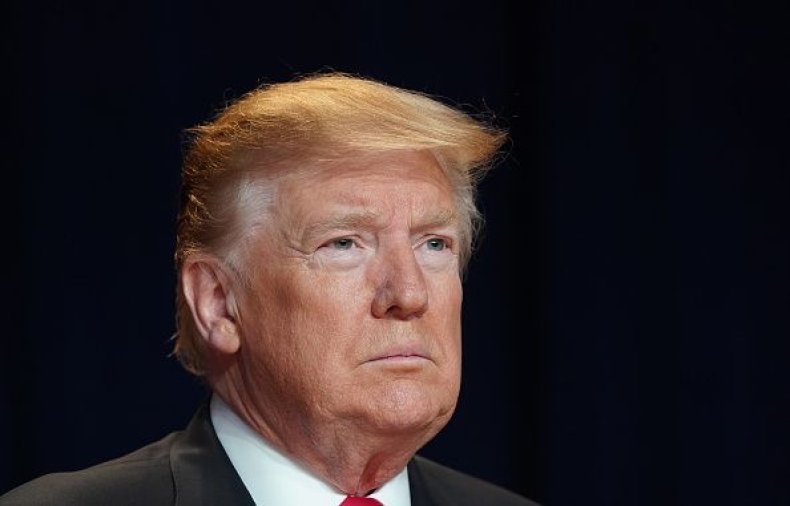 "I will never let you down, I can say that," Trump told the audience gathered at the National Prayer Breakfast on Thursday.
The president was expected to discuss late-term abortion during his remarks following his proposal for a congressional ban on the procedure during his State of the Union address on Tuesday. But Trump did not mention any specific policy issues on Thursday, simply saying that "all children born and unborn are made in the holy image of God," which prompted loud applause from the audience.
Trump also appeared to make a mistake in his remarks, possibly from a teleprompter issue, when he said that the "abolition of civil rights" was one of the country's biggest accomplishments prompted by faith communities.
"Since the founding our nation, many of our greatest strides, from gaining our independence to abolition of civil rights, to extending the vote for women, have been led by people of faith and started in prayer," Trump said.