Donald Trump Trademarked 'Trumpocrat' and 'Trumpublican'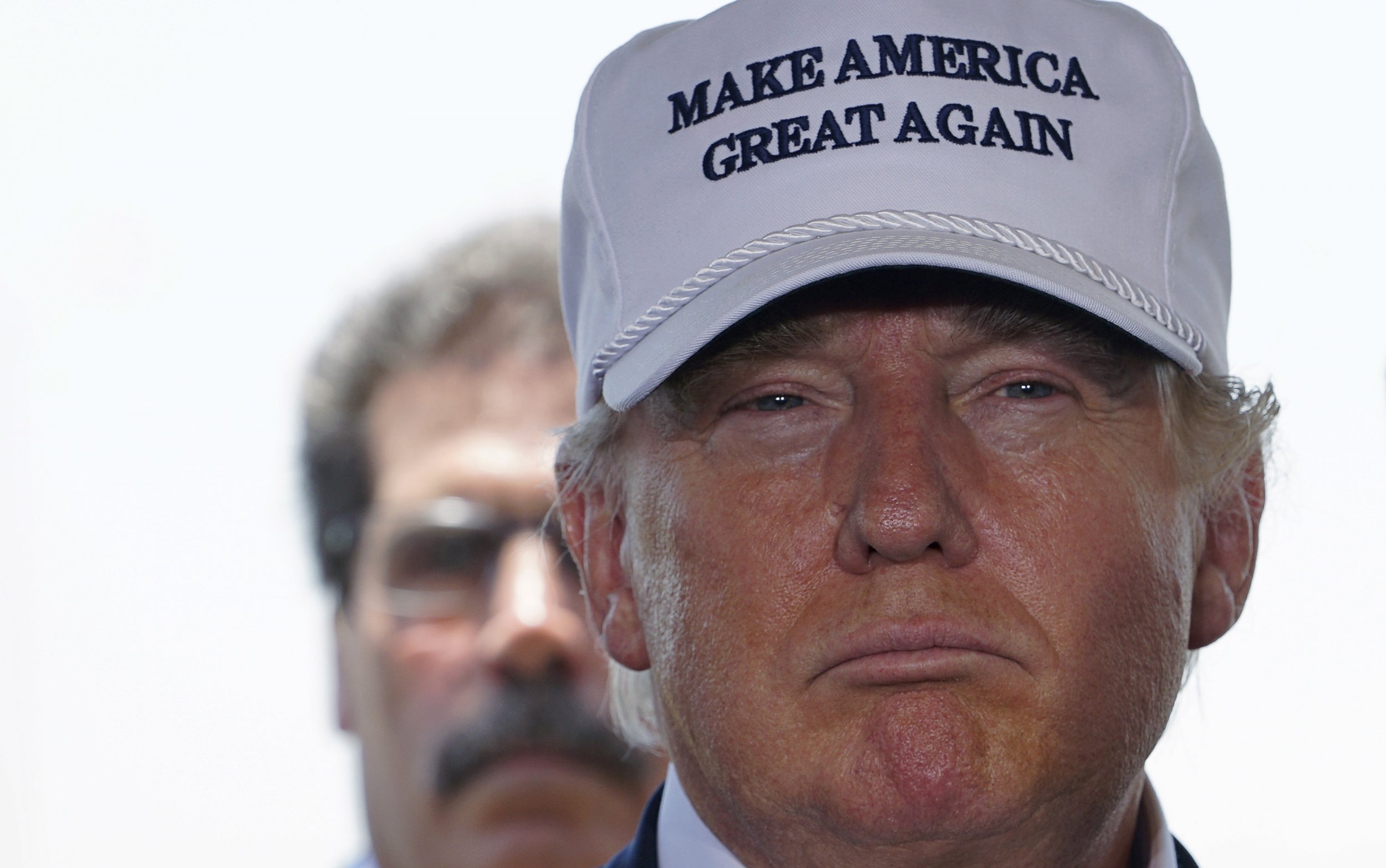 Trump for President LLC trademarked two particularly Trump-y phrases earlier this year: Trumpocrat and Trumpublican, as first discovered by the Washington Post.
Though both trademarks have now been abandoned, the intended use was for "bumper stickers; campaign buttons; pennants; decals; coffee mugs; banners; baseball caps; t-shirts; bookends; salt and pepper shakers; posters; shirts; ties; cufflinks; colognes; chocolate; nameplates; key rings; eyewear; playing cards; surfboards; editions of automobiles; other items susceptible to be used as political advertising; membership organizations; all manner of political paraphernalia; all designed to augment the candidacy of Donald Trump."
Both trademarks were first filed on January 25 of this year and were abandoned less than two months later on March 11.
According to the Post, Trump also plans to trademark "Make America Great Again," his campaign slogan. His businesses have already trademarked "The Board Room," "Westchester," "Fakefest," and every form of "Trump _____."