Donald Trump Mocked For 'Bad Hombres' Debate Slur On Mexicans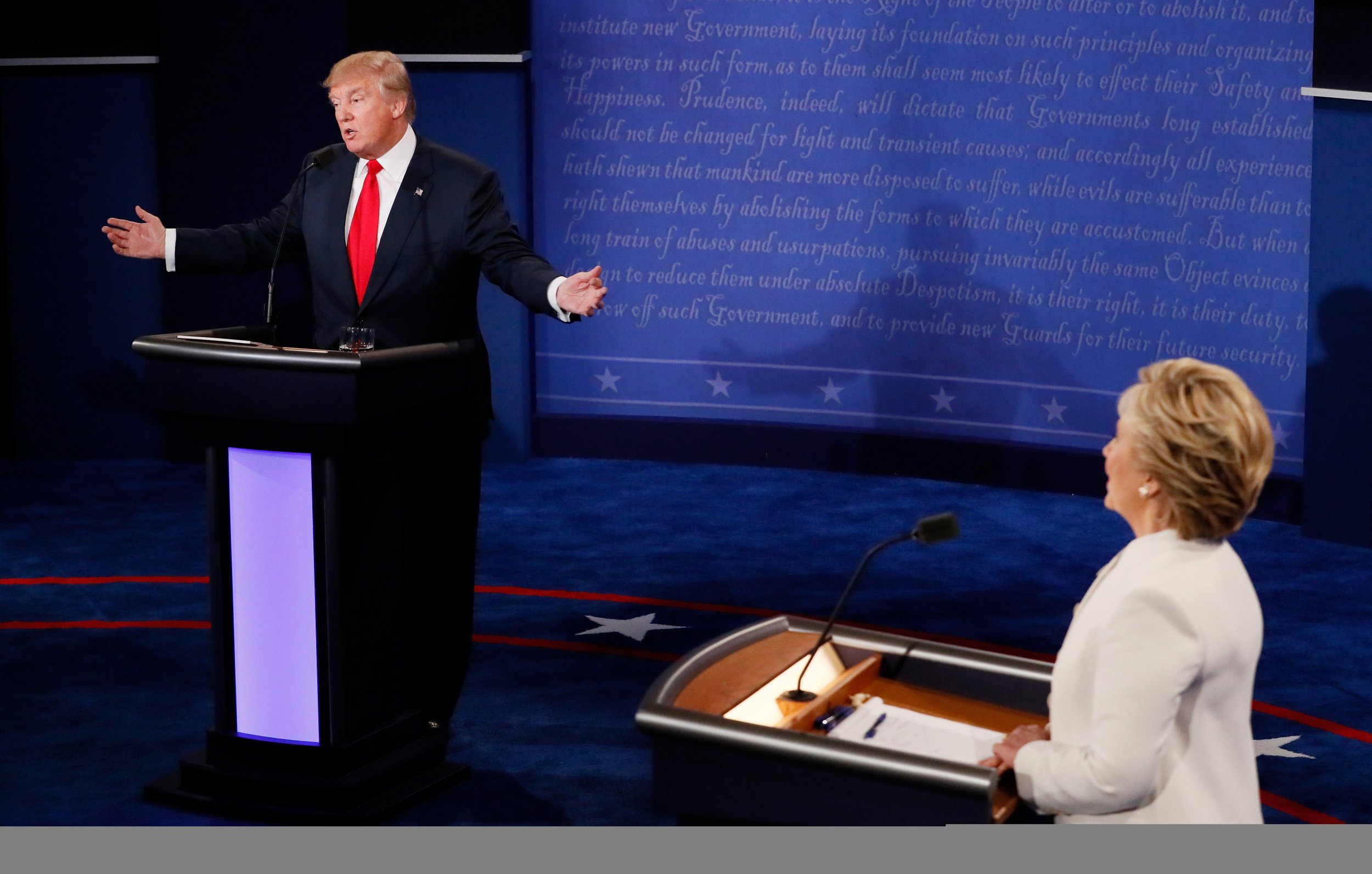 Who said Donald Trump didn't have a detailed immigration policy? During Wednesday night's U.S. presidential debate he spelled out his plan for getting rid of undocumented migrants.
"We have some bad hombres here," the Republican presidential nominee said, "and we're going to get them out."
The "bad hombres" section of his comment was interpreted as a dog whistle relating to Mexican immigrants, who Trump has previously said include many "rapists" among their number, and who are a regular target in his rally speeches.
But instead of reacting with the usual outrage, social media users leapt on the comical two-word phrase as a chance for humor (some noting that his grasp of Spanish may be less than perfecto, with Trump actually referring to "bad hambres").