Donald Trump Elected U.S. President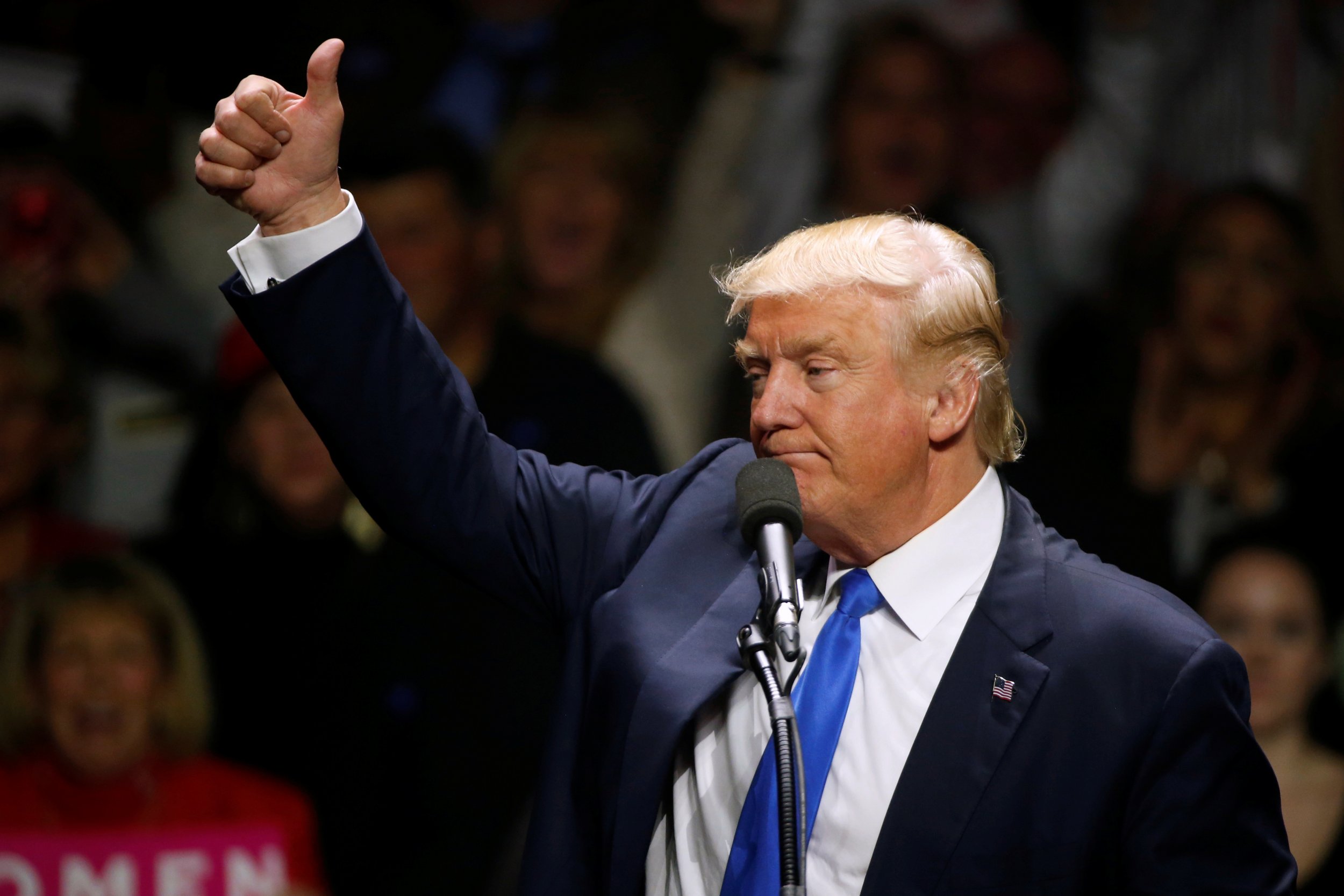 In a stunning upset that is a rebuke to the Washington establishment, Donald J. Trump has been elected the 45th president of the United States.
The victory is the capstone of Trump's stunning transformation of American politics beginning with his leadership of the birther movement (questioning whether Barack Obama was born in the U.S.) to his long-shot bid to secure the Republican presidential nomination to his defeat of Hillary Clinton, the Democratic nominee, who in most polls had been predicted to win by a comfortable margin. Trump's nationalist positions—opposing free-trade agreements; favoring dramatically curtailed immigration both legal and illegal; and putting an end to "stupid" wars—represent a profound shift from the bipartisan consensus that has dominated Washington for a generation.
Underscoring his outsider credentials, Trump, 70, is the first person to be elected president without any political or military experience. Instead, Trump touted himself as a successful businessman who understood both how to create jobs and how campaign contributors such as himself manipulate politics to get what they want. When he is inaugurated in January, Trump will be the oldest American to enter office, the first since John Quincy Adams to be married to a foreign-born spouse, the first to have had three marriages and arguably the wealthiest president. Born the son of a real estate mogul, he built a global real estate empire and a ubiquitous role as a television personality and pitch man for his many eponymous products.
Trump has claimed a net worth of $10 billion, although some estimated have determined he has a third of that or less—and the president-elect has refused to follow candidates' longstanding tradition of releasing their taxes. He has said he plans to leave his far-flung businesses in the hands of his children rather than selling them or placing them in some kind of trust.
Whether Trump can fulfill his ambitious agenda is an open question
As president, Trump will have unilateral powers to withdraw the U.S. from the North American Free Trade Agreement, the World Trade Organization and the pending Trans Pacific Partnership, as well as to exercise his powers as commander-in-chief to withdraw or expand American forces abroad. The Constitution gives the president wide authority over immigration policy.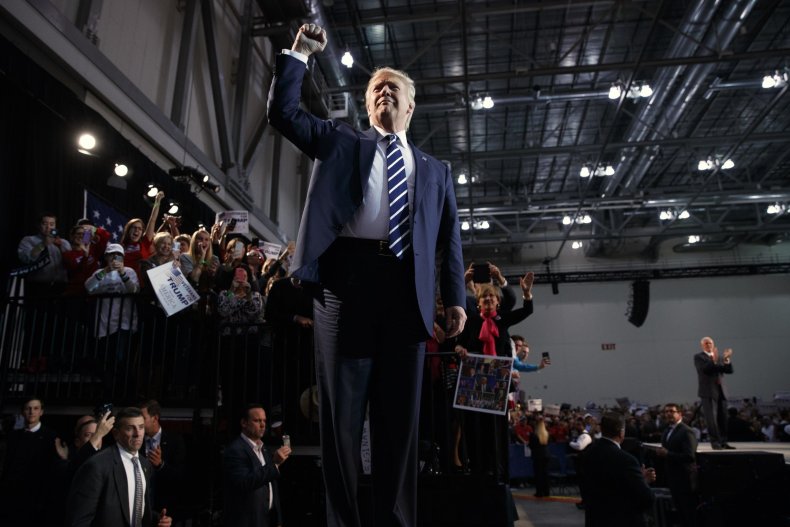 While he could probably not build his controversial wall along the Mexican border without the approval of Congress, legal scholars believe he has the authority to speed the deportation of those in the U.S. illegally; to rescind Barack Obama's executive orders that allowed those immigrants to stay; and to complete his vow ban the immigration of individuals from certain countries in an effort to reduce the risk of terrorist attacks in the U.S.
But he will need congressional approval to pass the tariffs that he's threatened on foreign governments, as well as to dramatically cut taxes and "rebuild the military," as he promised during his 17-month campaign. Facing opposition from members of both parties, he will be hard pressed to find a majority in Congress to pass his programs or confirm his likely nominees to the Supreme Court. Trump has vowed to choose nominees in the mold of the late Justice Antonin Scalia, a hero to conservatives. Inheriting a war against the Islamic State, Trump has vowed to increase the tempo of military operations against the self-styled caliphate as well as to work more cooperatively with Russia in the Syrian conflict. Trump's praise for Russia's President Vladimir Putin drew sharp rebukes during the campaign from Democrats as well as Republicans. Seventeen American intelligence agencies determined that Moscow had hacked the Democratic National Committee and Clinton staff members in an effort to interfere with the U.S. election.
A father of five, Trump is a Presbyterian and the first resident of New York to be elected president since RIchard Nixon, who moved from California to Manhattan, won the presidency in 1968. He celebrated his victory at a rally in Midtown Manhattan less than two miles from the Jacob Javits Convention Center near the Hudson River, where Hillary Clinton's supporters had gathered for a victory celebration that never came.