Trump Backs Off White House Press Room Move, Wants Staff to Choose Access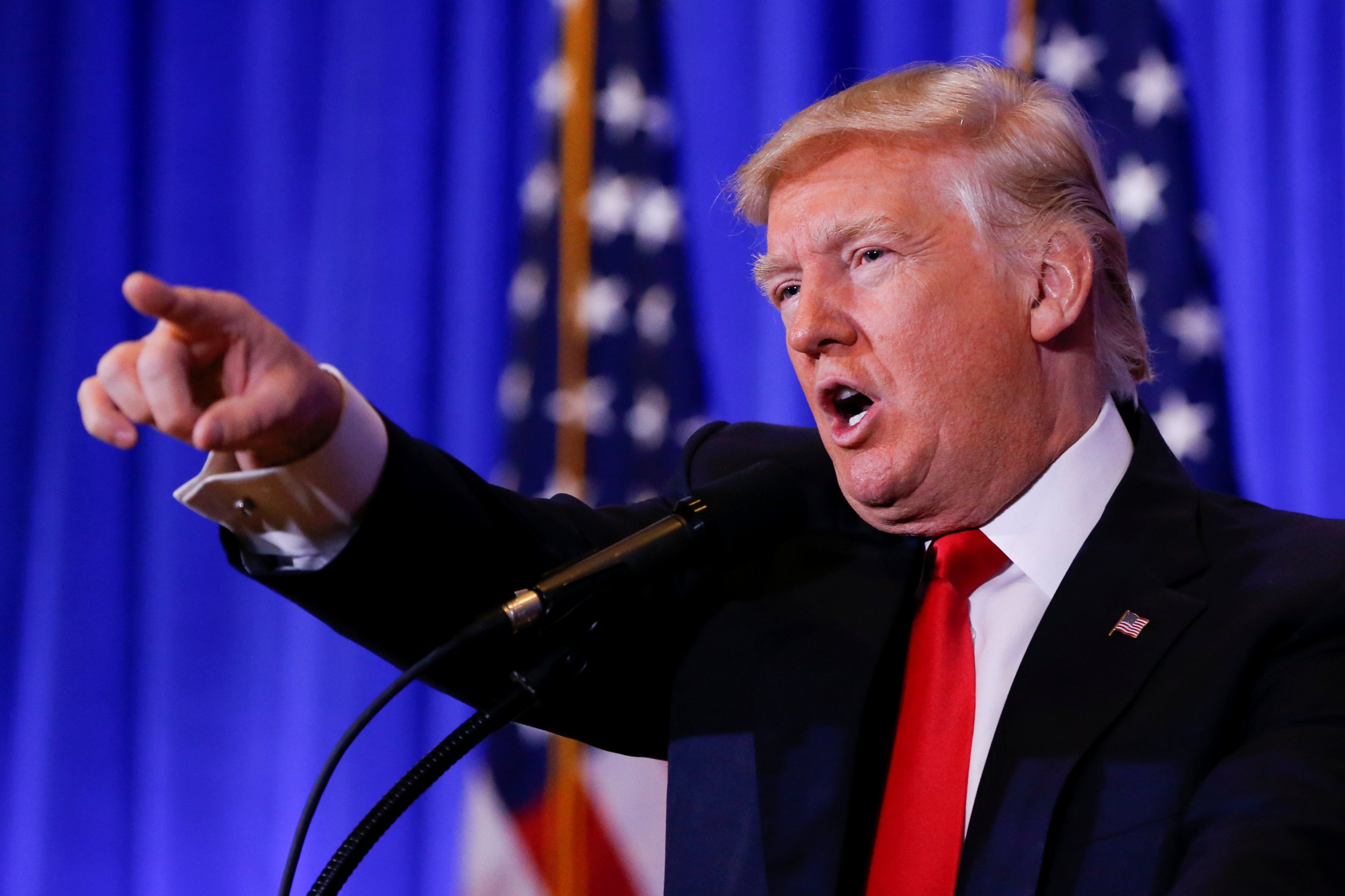 U.S. President-elect Donald Trump scrapped a proposal to move news briefings out of the White House, but said he wants his team to choose who gets into the press room.
Trump, who will be sworn in on Friday as the 45th U.S. president, has had a contentious relationship with some prominent U.S. news organizations he refers to derisively as the "mainstream media."
The Republican businessman banned a number of news outlets during the presidential campaign and publicly criticized individual reporters. Trump used Twitter as his main tool of communication and did not hold a news conference as president-elect until two months after the Nov. 8 election.
Trump's aides have discussed moving media briefings and news conferences out of the small West Wing briefing room to the Old Executive Office Building, which is part of the White House complex. They have also considered trying to change seating assignments, which have long been determined by the White House Correspondents Association (WHCA).
"The press went crazy, so I said, 'Let's not move it.' But some people in the press will not be able to get in," Trump told "Fox & Friends" in an interview broadcast on Wednesday.
"We have so many people that want to go in, so we'll have to just have to pick the people to go into the room - I'm sure other people will be thrilled about that," he said.
"And they'll be begging for a much larger room very soon, you watch," Trump told Fox.
It was unclear whether Trump intended to choose the journalists allowed into the room for a given briefing or if the White House would increase the number of credentialed media.
The current briefing room has about 49 seats. WHCA President Jeff Mason, a Reuters correspondent, has said the group had assumed responsibility for seating at the request of both Democratic and Republican presidents concerned about the appearance of favoritism.
Trump spokesman Sean Spicer told reporters on Wednesday that the first presidential news briefing would be held in that room and "we'll see what we can do going down the road."
Trump, who has more than 20 million Twitter followers, told Fox he would keep using Twitter as a tool of communication.
"Look, I don't like tweeting. I have other things I could be doing. But I get very dishonest media, very dishonest press. And it's my only way that I can counteract," he said.