Topless Protesters Stormed Donald Trump's Polling Station on Election Day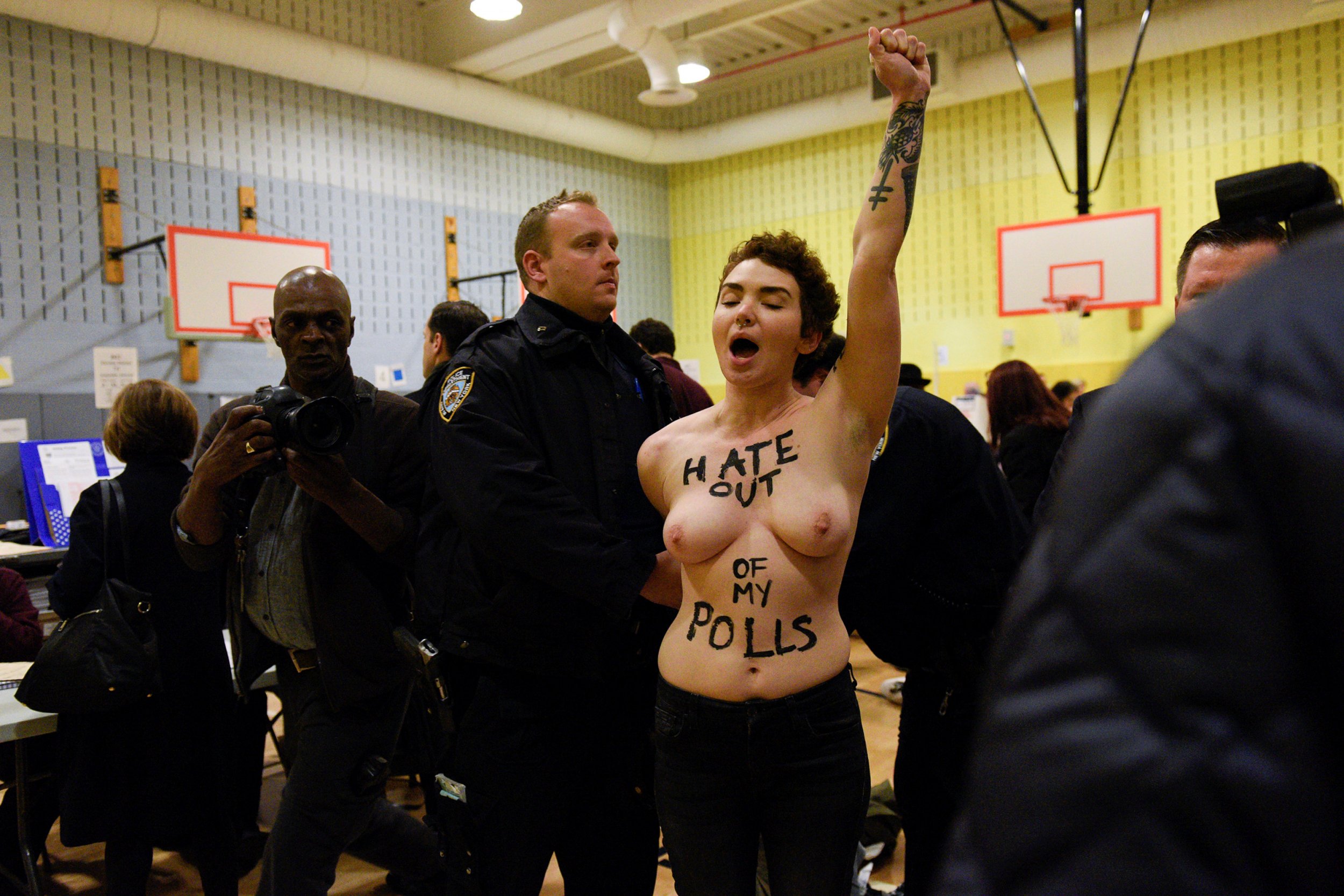 Early Tuesday morning, two topless women interrupted the voting process at Donald Trump's midtown Manhattan polling station.
The protesters stormed in P.S. 59 with slogans written across their bare chests saying, "Trump, grab your balls" and "Hate out of my polls."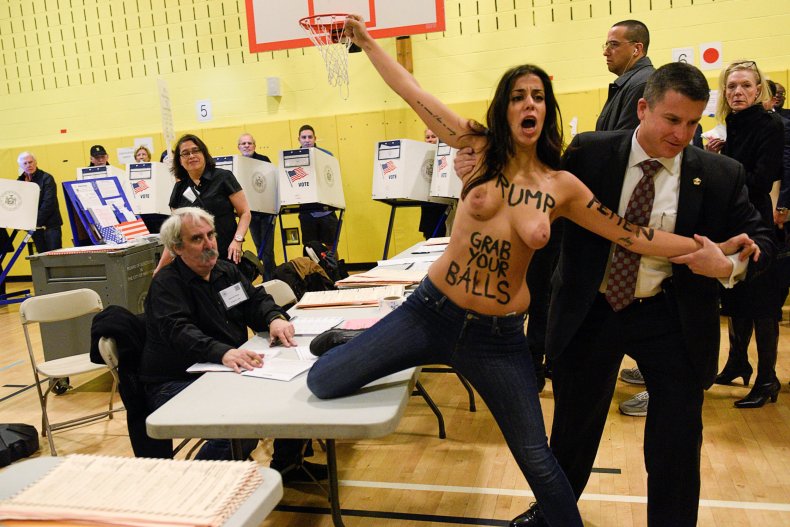 The women ripped off their shirts and maneuvered around voter lines shouting, "Grab your balls! Out of our polls!" The duo managed 30 seconds of protest before being escorted out of the polling station by the Secret Service, according to the New York Daily News.
Police officials said the women were arrested and are currently being held at the 17th Precinct in Midtown with pending charges against them.
Although Trump was not present at the time of the protests, he was welcomed with boos a few hours later upon arrival to cast his vote at the station, along with his wife, Melania Trump.
From the violence at Trump rallies in the early days of the Republican candidate's campaign through to Election Day, Donald Trump has managed to wreak havoc and cause unrest among the American people. Tonight's results should go a long way to determining whether or not the protests are over, or if the chaos has barely begun.