Donald Trump Is an Embarrassment to Most Americans, Who Don't Want Him as a Role Model to Their Children: Poll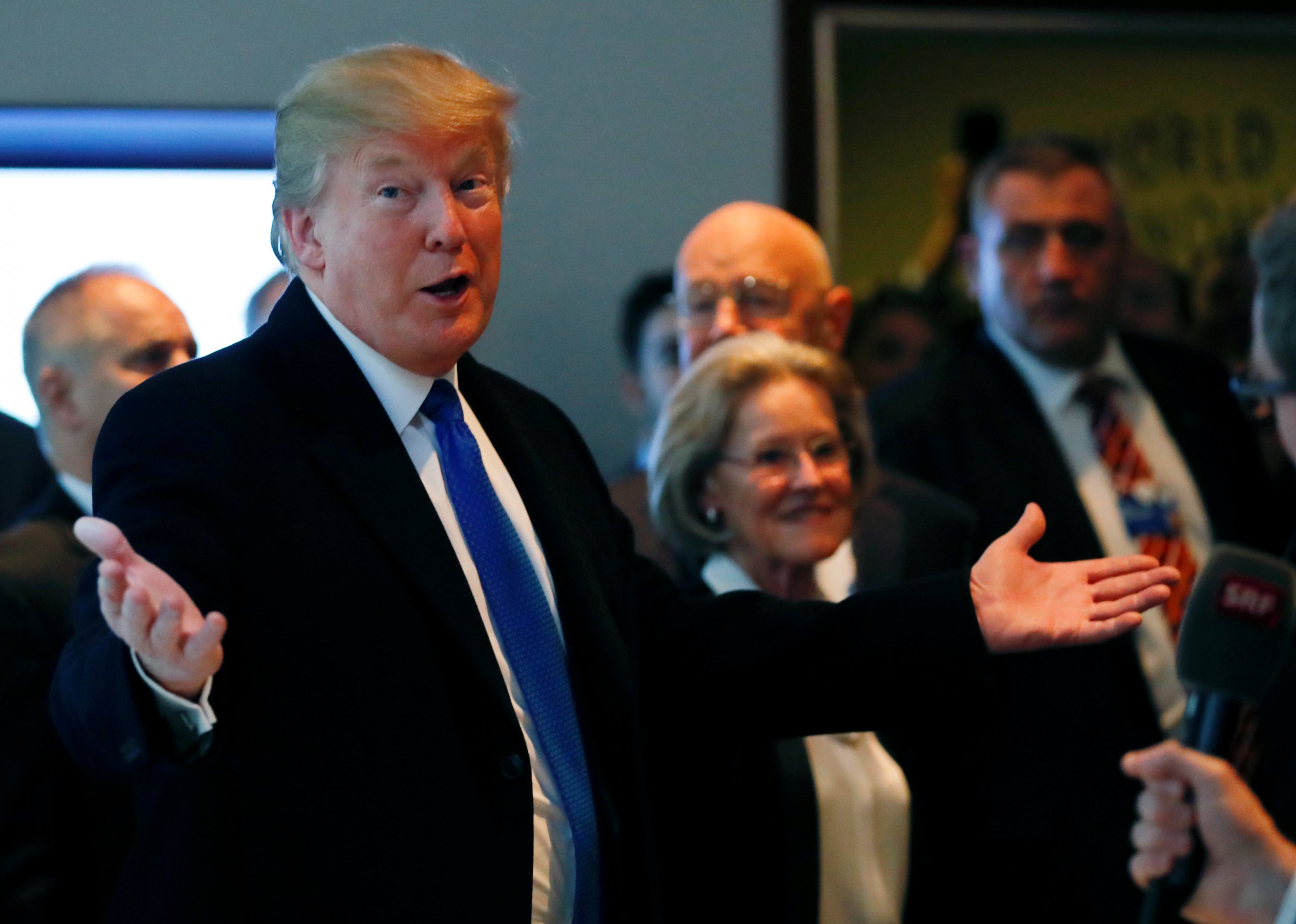 Almost every American voter believes the president should be a good role model, but a clear majority also thinks Donald Trump is neither a good role model nor a moral leader, and most are embarrassed to call him commander in chief, a new poll found.
Despite 90 percent of voters saying the president should be a positive influence on children, only 29 percent say he is while 67 percent say he is not, according to a Quinnipiac University Poll released on Thursday. The majority of voters across nearly every category—gender, education, age and racial group—deem Trump a bad role model. The one notable exception, the poll found, was Republicans. Seven out of 10 Republicans, 72 percent, say Trump is a good influence on children.
Those numbers are similar when asked if Trump provides the nation with "moral leadership," with 63 percent of respondents saying he does not, compared to 33 percent who said he does. On this question Republicans were again the only group to support the president, and by an overwhelming margin: eighty percent approving of his moral leadership to 16 percent who disapproved. Non-college educated white voters were split, 47 to 47. Every other demographic the poll recorded said the president failed to show such leadership.
Almost twice as many voters said they were embarrassed of the president than said they were proud of him, the poll found.
"Only 27 percent of American voters say they are proud to have Donald Trump as president, while 53 percent say they are embarrassed—a 2-1 negative," said Tim Malloy, assistant director of the Quinnipiac University Poll, in a statement on the survey.
"For President Donald Trump, it's a troubling trifecta: Stagnant approval numbers, low grades on most character traits and the reality that if parents are looking for someone their kids should emulate, that person is not residing at 1600 Pennsylvania Avenue," Malloy said.
The latest poll also marks one continuous year of negative approval scores, with the latest survey showing 58 percent of voters disapprove of his job performance versus 36 who approve of it. It also marks seven consecutive months with approval numbers below 40 percent.
The latest poll wasn't all bad for Trump. His base remains heavily in his corner, the poll found. Among Republicans, 86 percent approve of his performance while just 9 percent disapprove. White voters without college degrees still favor Trump, but by a much smaller margin: 50-42. White men are split, with 49 percent disapproving of him and 47 percent approving.
Asked about character traits, Trump's numbers are negative almost across the board. Six out of 10, 60 percent, say he is not honest, while 35 percent say he is. Nearly the same numbers, 59-38, say he doesn't have good leadership skills. Fifty-seven percent of respondents say he doesn't care about average Americans while 40 percent say he does. Asked if Trump was level-headed, 61 percent said he wasn't, compared to 36 who said he was. Sixty-one percent also said he doesn't share their values; 34 percent said he did.
However, the majority of respondents, 45-40, said he was intelligent and an even higher percentage, 61-36, said he was a strong person.
The survey was conducted from January 19 to 23. Pollsters interviewed 1,245 voters nationwide, and the survey has 3.3 percent margin of error.