Donald Trump Quote About Fifth Amendment Resurfaces as Allies Use It With Jan. 6 Panel
A quote of Donald Trump talking about the Fifth Amendment has resurfaced as his allies use it with the House of Representatives select committee investigating the January 6 insurrection.
On the campaign trail in 2016, Trump bashed Hillary Clinton after some members of her staff invoked the amendment during a congressional investigation.
"You see the mob takes the Fifth," he said during one rally in Iowa. "If you're innocent, why are you taking the Fifth Amendment?"
The comment made the rounds on social media Friday after Roger Stone, a longtime Republican consultant and a former adviser to Trump, pleaded the Fifth at a deposition with the January 6 panel.
Stone told reporters that he did so "not because I have done anything wrong but because I am fully aware of the House Democrats' long history of fabricating perjury charges on the basis of comments that are innocuous, immaterial or irrelevant."
"This is witch hunt 3.0," Stone said.
Other witnesses called to provide testimony to the committee that have said they will invoke the Fifth Amendment include conspiracy theorist Alex Jones, former Justice Department official Jeffrey Clark and attorney John Eastman.
"They will claim I lie about something to the committee, which isn't even true—I wouldn't lie—then they will have the FBI and the Justice Department indict me for lying to Congress. I'm not stupid," Jones said in a video shortly after he was subpoeanaed.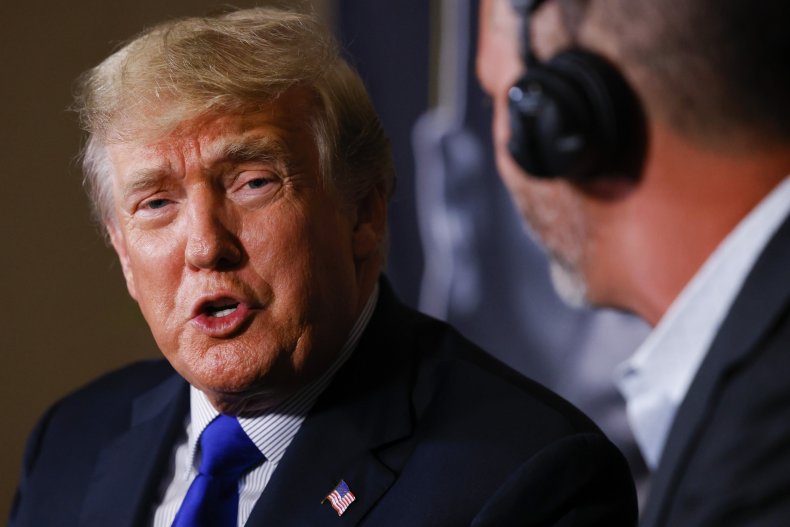 Others who have been subpoenaed to provide testimony in the January 6 investigation have refused to do so, claiming executive privilege.
Former Trump adviser Steve Bannon was charged with contempt of Congress over his refusal to appear before the committee. Bannon turned himself over to authorities last month. As he did so, he told supporters to remain focused on taking down the "Biden regime."
The House of Representatives has also sent a criminal referral to the Justice Department to hold former chief of staff Mark Meadows in contempt.
"And at the end of the day, it's a simple proposition: if you're making excuses to avoid cooperating with our investigation, you're making excuses to hide the truth from the American people about what happened on January 6th," Congressman Bennie Thompson, chairman of the committee, said in a statement.
"You're making excuses as part of a coverup. And if you echo these excuses, if you base your argument on those excuses, if you adopt those excuses as your own to explain why you won't take action, then you're part of that coverup too," the statement continued.
Newsweek reached out to Stone for comment.