Trump Has Hurt Race Relations, Most Americans Say In New Poll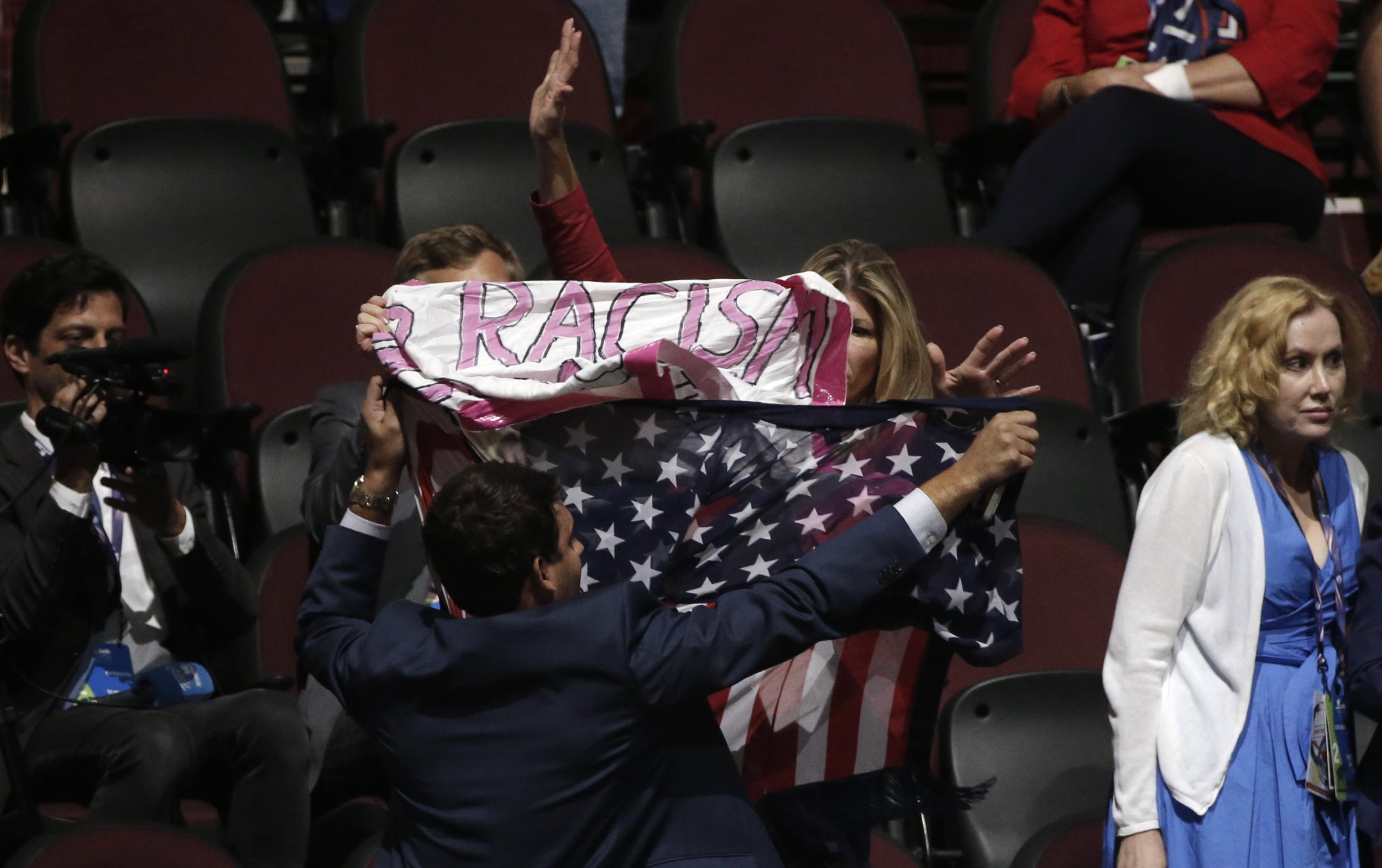 Americans say President Donald Trump has made U.S. race relations even worse than they predicted he would, a new survey finds.
Immediately after Republican Trump defeated Democrat Hillary Clinton last year in an upset for the ages, Pew Research Center found a strong plurality—about 46 percent of voters—thought his election would lead to worsened race relations. The remainder were roughly split between people saying he'd make things better and those who said nothing much would change.
Now, a majority—60 percent—say the freshman president's tenure has indeed caused race relations to deteriorate. A mere eight percent say he's made things better, and 30 percent say he's made no difference.
Trump has been accused of stirring up or exploiting racial tensions to energize or maintain his white base, with critics citing such examples as Trump's criticism of athletes who "take a knee" to protest police brutality, his negative characterizations of immigrants, and how he said there were good people "on both sides" of a violent, neo-Nazi march over the summer that led to the death of a counterprotester.
The Pew findings may raise the question of whether Trump's alleged use of racial or ethnic "dog-whistles" has actually backfired.
Researchers report "most of the increase in negative opinions has come among Republicans and Republican-leaning independents. Today, 25 percent say Trump has made race relations worse, while 17 percent say he has made them better and 53 percent say he has not made a difference."
In general, 56 percent of the public has a negative view of U.S. race relations and 38 percent say relations are on the whole good.
By historical comparison, about 52 percent of voters surveyed in November 2008 had predicted to Pew that Trump's predecessor, Barack Obama, would improve race relations as president. Approximately 36 percent of those polled as America's first black president prepared to take office expected little change; nine percent predicted things would get worse.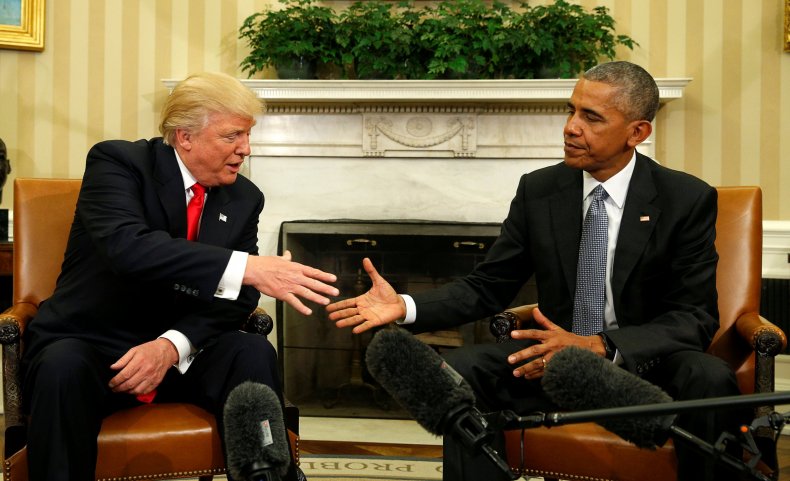 Time dragged down Obama's numbers—even among his party compatriots. Before his election, a solid 70 percent of Democratic voters said he would improve U.S. race relations. A year later, that had fallen to 52 percent. Overall, a year out from the 2008 election, 36 percent of voters said Obama had improved race relations, 43 percent perceived no change and 13 percent said he'd made things worse.
The percentage of blacks who felt race relations were deteriorating jumped sharply between May 2016 and December 2017, Pew found—from 37 percent to fully 51 percent.
Meanwhile, "opinion among whites remains divided," the new Pew report said. "While 41 percent think relations are getting worse, about as many (37 percent) say they are staying the same; 20 percent think race relations are getting better."
The Pew researchers also found that the age of Trump continues to show evidence of stoking hardcore partisan tensions: A sky-high 86 percent of those polled said there are strong conflicts between Republicans and Democrats. Of those, 64 percent said the divides were very strong.
Pew surveyed 1,503 adults between from November 29 to December 4 with an overall error margin of plus or minus 2.9 percentage points and higher margins for racial and political subgroups.