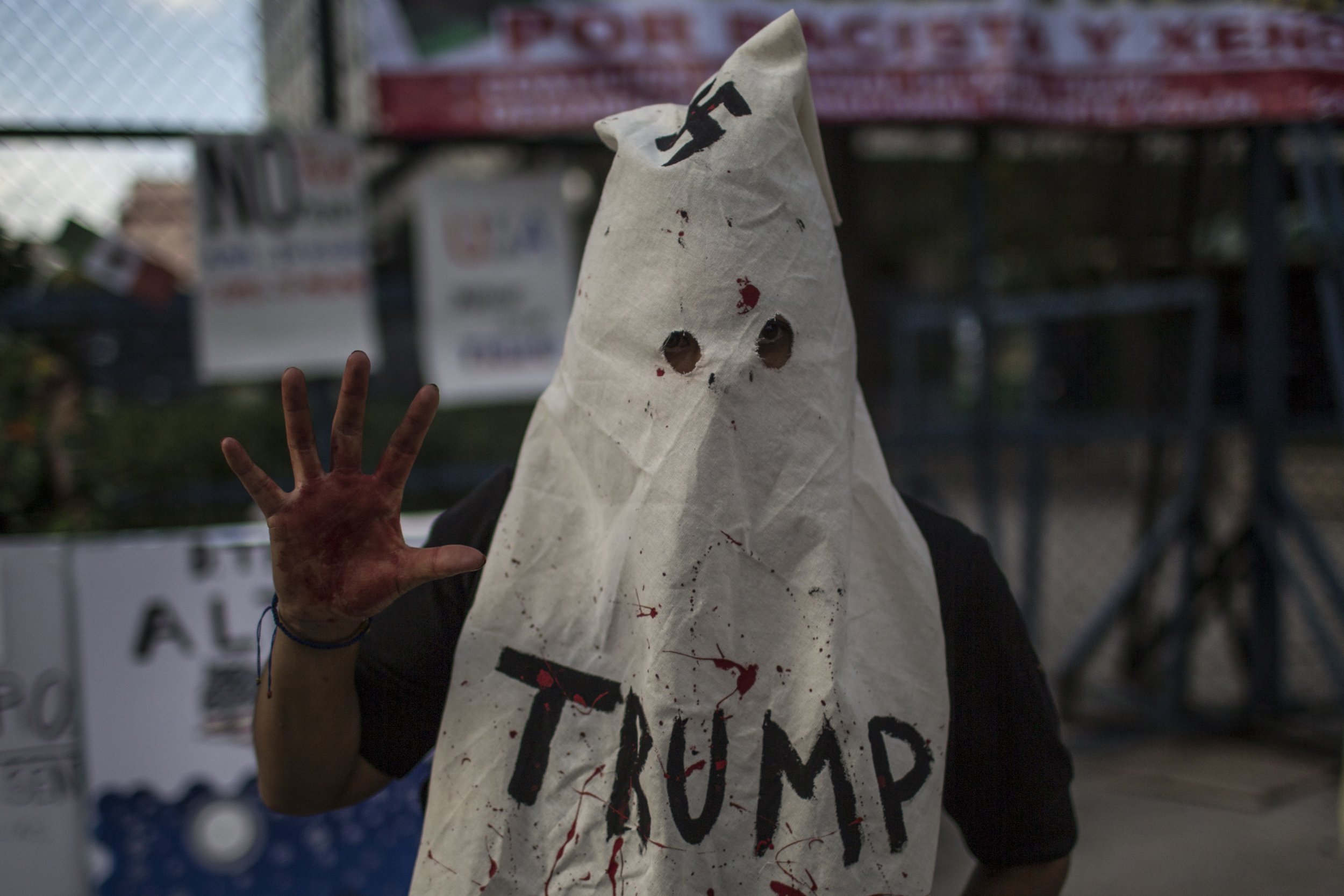 Donald Trump is a one-man hate group.
If the president were an organization instead of an individual, it would not be a big stretch to define him as a "hate group" under the FBI's simple definition: "an organization whose primary purpose is to promote animosity, hostility, and malice against persons of or with a race, religion, disability, sexual orientation, ethnicity, gender, or gender identity which differs from that of the members or the organization."
Now, of course, Donald John Trump's "primary purpose" isn't to advocate for hate and violence. But after that qualifying phrase, Trump pretty much checks off every box in the FBI's definition.
"When you look at the list of extremist material that he's put out there, it's extraordinary," said Heidi Beirich of the Southern Poverty Law Center, which tracks hate groups.
Let's break it down, element by element.
'Animosity, hostility, and malice against persons'
Based on race
Trump continually wages public feuds with people of color. Last week Trump focused his ire on LaVar Ball, father of one of the UCLA students taken into Chinese custody after they were caught shoplifting in a mall. All three students thanked Trump and the American government for freeing securing their release but when Ball refused to thank the president, Trump called him an "ungrateful fool."
The insult salvo carried on for days. Critics of Trump said the exchange followed a pattern: his apparent proclivity for attacking people of color in general, and black people specifically, in the sports world.
Trump regularly takes shots at former San Francisco 49ers quarterback Colin Kaepernick and anyone else who's participated in his "Take a Knee" protest against police brutality during the national anthem.
The president scolded Golden State Warriors All-Star Stephen Curry and disinvited his team from a customary White House visit for the NBA champs.
He criticized ESPN anchor Jemele Hill for calling him a white supremacist, prompting White House press secretary Sarah Huckabee Sanders to call for ESPN to fire her.
This hostility isn't limited to athletics. And it isn't a recent phenomenon.
In 1989, after a jogger was raped in Central Park and her alleged assailants caught, Trump took out a full page ad in New York newspapers calling for the execution of the so-called "Central Park Five"—all of whom were black and Latino and turned out to be innocent of the crime. Trump's ads were widely seen as reckless and partly responsible for the men's wrongful convictions, which were all overturned.
And before becoming president, Trump championed the birther movement against President Barack Obama.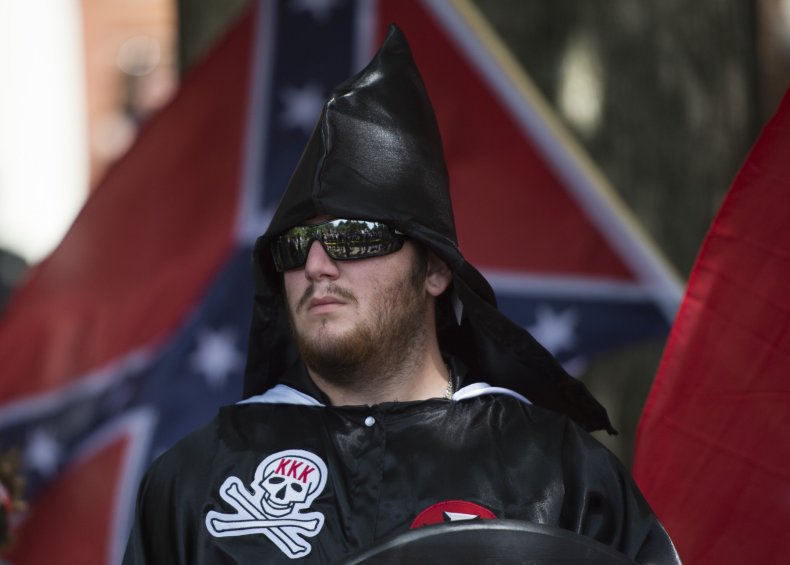 Then there was Charlottesville. He waited two days to comment on the Unite the Right rally where white supremacists marched through the town with torches and chanted Nazi slogans. The demonstration culminated with the death of counterprotester Heather Heyer, who was run over by a car driven by a white supremacist, cops said.
"You also had some very fine people on both sides," Trump said when asked about the violence. He also said there was violence "on both sides."
Comments like that show Trump is teetering on the precipice of white supremacy, Beirich said, though he doesn't fully fit the label because he has never explicitly expressed hatred for certain minority groups. Without crossing that line, according to Beirich, he cannot be categorized a white supremacist, though almost.
"Does Trump peddle racist propaganda? No doubt. Has he played footsie with extremists? Absolutely," Beirich said.
So maybe Donald Trump isn't a white supremacist. But he promotes their ideology. And that's part of the FBI definition.
Trump has also surrounded himself with controversial and polarizing figures. He brought on Stephen Bannon to be his chief strategist in the White House before Bannon returned to head up Breitbart. Sebastian Gorka, a man accused of having ties to a Hungarian Nazi party, was Trump's deputy assistant before he resigned in August.
And Trump appointed then-Senator Jeff Sessions to the office of Attorney General, a move that dismayed many civil rights advocates and whose public record led to fiery exchanges during his confirmation hearings in Congress.
In 1986, Sessions was rejected from a federal judgeship over accusations of racism for calling a black attorney "boy," an allegation he denies, and for calling the National Association for the Advancement of Colored People and the American Civil Liberties Union "un-American."
Sessions was also the keynote speaker at a 2007 board meeting for the Federation for American Immigration Reform, which the Alabama-based nonprofit has deemed an anti-immigrant hate group. The organization gave Sessions its Franklin Society award for the lawmaker's help in killing an immigration reform bill that year.
Based on religion
Trump's most recent public display of religious intolerance came Tuesday morning when he retweeted three anti-Muslim videos originally posted by British white supremacist Jayda Fransen. Fransen is the deputy leader of the far-right fringe party Britain First.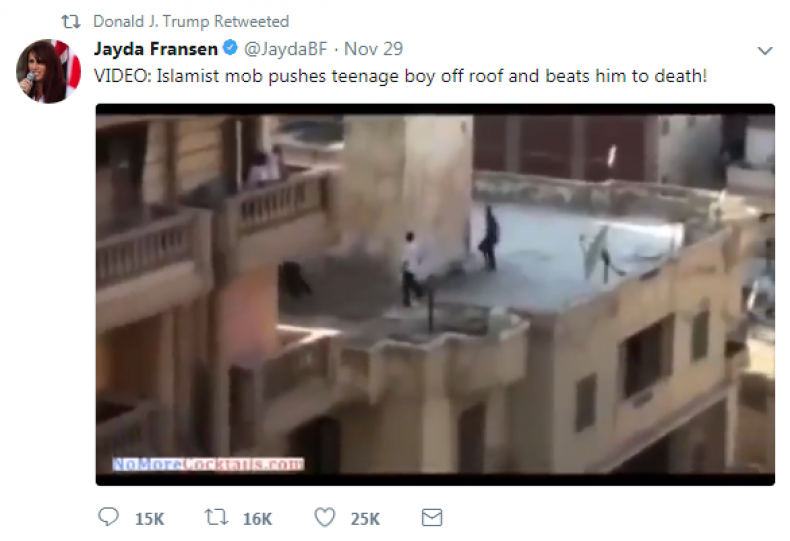 One of the retweeted videos purportedly showed an "Islamist mob" throw a man off a structure before beating him to death. Another claimed to show a "Muslim migrant" beat a Dutch boy walking with crutches. (The attacker was neither a Muslim nor a migrant, according to Dutch media and police.) The third video showed an apparently Muslim man shattering a statue of the Virgin Mary on the ground.
British Prime Minister Theresa May criticized Trump later that day, saying he was "wrong" to retweet the videos, but Trump responded on Twitter, "Don't focus on me, focus on the destructive Radical Islamic Terrorism that is taking place within the United Kingdom. We are doing just fine!"
"There's no question he's expressed ideas about immigrants and about Muslims that could be coming out of the mouths of some of our white supremacists," Beirich said.
The international episode comes just a week before the Ninth Circuit Court of Appeals is slated to hear arguments on Trump's third iteration of his travel ban. Trump initially called for a "total and complete shutdown of Muslims entering the United States" days after the San Bernardino shooting in 2016. As president, Trump signed an executive order banning immigration from several Muslim majority countries. Two federal judges have blocked versions of bill. Next week, the appeals court in Maryland will hear arguments on a tweaked version of the bill that's been scrubbed of any seemingly anti-Muslim language.
Based on disability
Trump may not routinely target disabled people but he famously mocked disabled New York Times reporter Serge Kovaleski during a campaign speech, even pantomiming the body movements of Kovaleski as a result of the congenital joint condition arthrogryposis.
"Now, the poor guy—you've got to see this guy!" Trump said of Kovaleski, who was part of a Times team that debunked Trump's claim that he saw American Muslims cheering the September 11, 2001 terrorist attacks.
Based on sexual orientation, gender or gender identity
Trump's position on the gay community has been mixed. He's defended gays in the military in the past, but in October, he became the first sitting president to speak at the Family Research Council, an organization the Southern Poverty Law Center designated an anti-LGBTQ hate group.
That speech occurred just months after Sessions also gave a speech to the Alliance Defending Freedom organization, another group the law center — based out of Sessions' homestate of Alabama — had labeled an anti-LGBTQ hate group.
In July—on the 79th anniversary of President Truman's signing of Executive Order 9981 that established equality of treatment and opportunity in the Armed Services—Trump signed an executive order prohibiting transgender people from serving in the military. The federal district court later struck it down, finding the order unconstitutional.
Two months later, Trump's Department of Justice argued in court that the Civil Rights Act of 1964 does not protect Americans from being fired based on their sexual orientation. The Justice Department awkwardly pitted itself against another federal agency, the Equal Employment Opportunity Commission, which had already sided with the plaintiff who claimed he was fired from his job for being gay.
"(It's) as conservative as it could possibly get: if having sex with a man is okay for a woman, it has to be okay for a man as well," Greg Nevins of Lambda Legal, told Newsweek at the time. "You cannot apply a different rule based on gender, according to the law. Apparently, that wasn't conservative enough for the DOJ."
This is by no means a complete compendium of Trump's promotion of hate; it is merely an abridged list.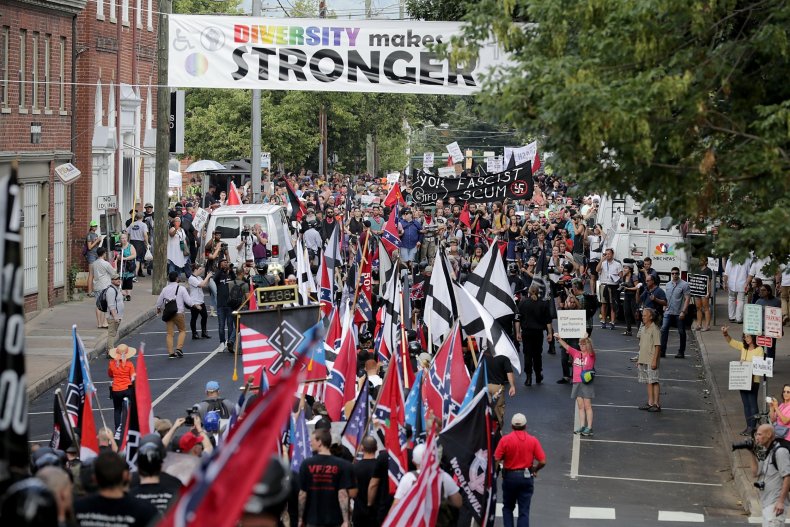 The FBI did not immediately respond to an email asking if the Bureau was investigating Trump as a possible hate group.