Donald Trump is 'Truly Racist' Congresswoman-Elect Rashida Tlaib Says, Cites His Words, Policies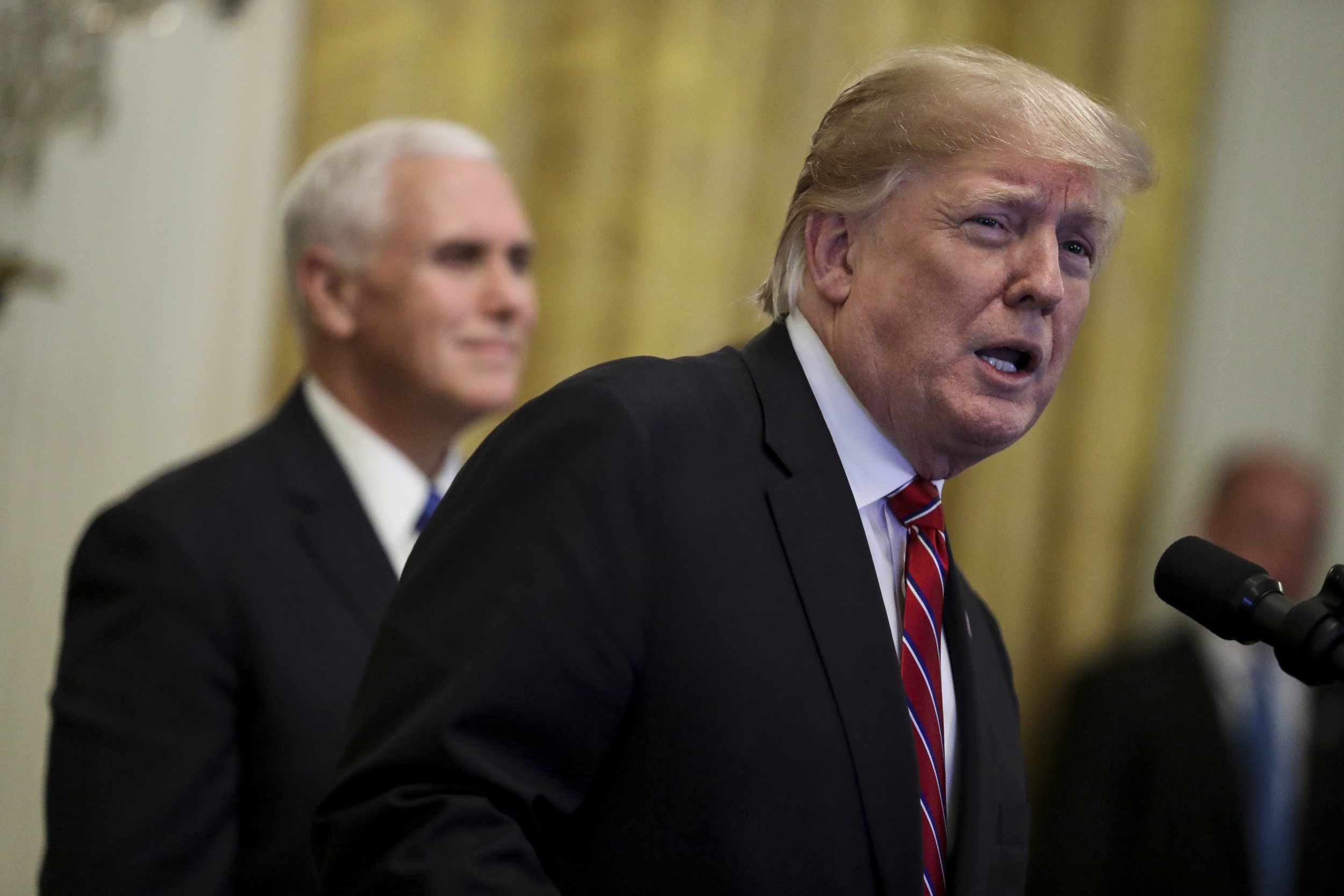 Congresswoman-elect Rashida Tlaib criticized President Donald Trump for his words and policies, which she said caused her to believe he is "truly racist."
During an interview with The Hill, Tlaib, the first Palestinian-American to serve in Congress, was asked if she thought Trump was engaging in a culture war. She explained that she's unsure what the president is doing and pointed out that she doesn't think she's the only one who's a bit confused.
"When I watch national media outlets it's baffling because we're all guessing, it's all guessing like what is in his mind," she said.
Tlaib cited the constant analysis of Trump's actions, including deciphering the underlying meaning of his tweets, as an example of how the president keeps everyone in a pattern of guesswork. She also specifically pointed out the speculation that Attorney General Jeff Sessions's resignation letter was forced since it wasn't dated.
Host Jamal Simmons asked how Tlaib would navigate Congress when Trump has implemented a travel ban for people from majority-Muslim countries, sent troops to the border, and used issues of race as a "polarizing weapon." Based on his previous behavior, Tlaib concluded that the president is prejudiced against certain races.
"Look, I truly believe he's racist, and that's probably controversial, he is," she said. "It's in his policies, it's in his words."
However, she noted that regardless of whether Trump is racist, the fact remains that he is still the president of the United States. As a congresswoman, Tlaib said that she would hold the president accountable, calling it her duty and part of the reason why she was elected to represent Michigan.
Although Tlaib was elected as a Democrat in her state, she warned people to not confuse her victory with winning over the president's supporters. Michigan went red in support of Trump during the 2016 presidential election and she said the midterms were less about changing the minds of his voters and more about getting people out to the polls.
"When folks tell you that we turned [a] red district into blue don't let them feel like we've somehow flipped Trump supporters," she explained. "Michigan, four years ago 3.1 million people came out [to vote], 4.3 million people came out this time around."
Specifically, in Detroit, she said voter turnout increased by two percent and explained that had that happened during the 2016 election, Trump wouldn't have won the state. She added that as a congresswoman, she will continue to try to inspire people to get out and vote.
Tlaib wasn't alone in her criticism of the president and prominent members of the Democratic Party have repeatedly criticized the president for making racist comments and enacting policies targeting minorities.
In August, House Minority Leader Nancy Pelosi told MSNBC Trump likes to make statements about there being no place for racism, but shamefully engages in it constantly. Days before the midterm election, Democratic National Committee Chairman Tom Perez also criticized Trump's advertisement for appealing to racists.
Following an alleged derogatory remark about African nations, Trump denied that he was racist, saying he is the least racist person reporters have ever interviewed.