Donald Trump's Racist Voter Fraud Charade Isn't Dead Yet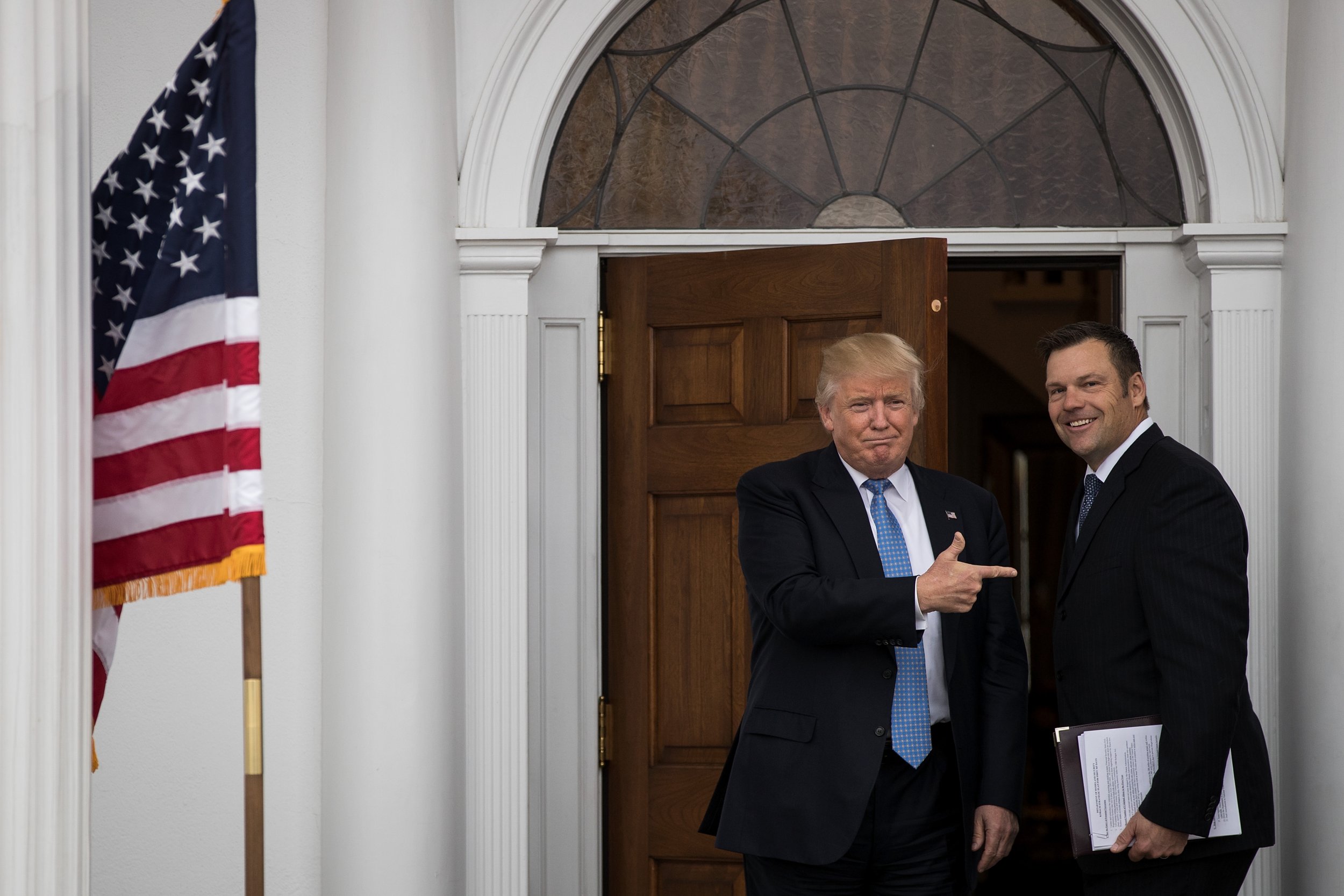 President Donald Trump's slapdash commission on election integrity, which he disbanded earlier this week, exists now only in the dustbin of history. But we should not assume that his administration's attacks on voters of color are over.
Beginning during his campaign, Trump has consistently peddled the odious narrative that voters of color are cheaters. During a rally before a nearly all-white audience in rural Pennsylvania, the then-candidate encouraged his supporters to "go down to certain areas" in the state to ensure "other people don't come in and vote five times." Many took that to mean African-American voters in places like Philadelphia, a majority-minority city and county that voted overwhelmingly against Trump.
In Wisconsin, just as his campaign was struggling in the polls, Trump fanned fears of voter fraud when he suggested that, come Election Day, there would be scores of "illegal immigrants voting all over the country." And then he offered the unfounded claim that noncitizen voters handed President Barack Obama his historic victory in 2008 by helping to tip the swing state of North Carolina in his favor.
The same vulgar instincts that fueled those comments fed Trump's fantasy during the campaign, and later as president, that black and Latino voters committed fraud en masse during the presidential election. He had won the presidency, but not the popular vote. To explain away that discrepancy—and stroke his own fragile ego—he concocted a myth that he had won both: "In addition to winning the Electoral College in a landslide, I won the popular vote if you deduct the millions of people who voted illegally," Trump tweeted weeks after the election.
The myth, which the president later told Capitol Hill leaders was the result of "illegals" voting, became a matter of public policy when he signed an executive order that essentially sought to substantiate it. And thus the short-lived Presidential Advisory Commission on Election Integrity came into being. For the eight or so months that it was semi-operational, this ill-conceived commission may very well have been the first-ever executive body that existed solely to placate a president's pettiness and insecurities about not winning the popular vote—all funded at taxpayer expense.
As of Wednesday, the sham voter fraud commission is no more. And without a hint of irony, the Trump administration said that it was "taxpayer expense" that led to the decision to pull the plug on it. Indeed, it was the efforts of dozens of civil-rights organizations and public-interest law firms, including the NAACP Legal Defense Fund, that caused the commission's unraveling. Along with other like-minded plaintiffs, we sued everyone who was complicit in the commission's creation: the president, the commission itself, as well as its co-leaders, Vice President Mike Pence and Kansas Secretary of State Kris Kobach, a longtime voter-fraud fabulist.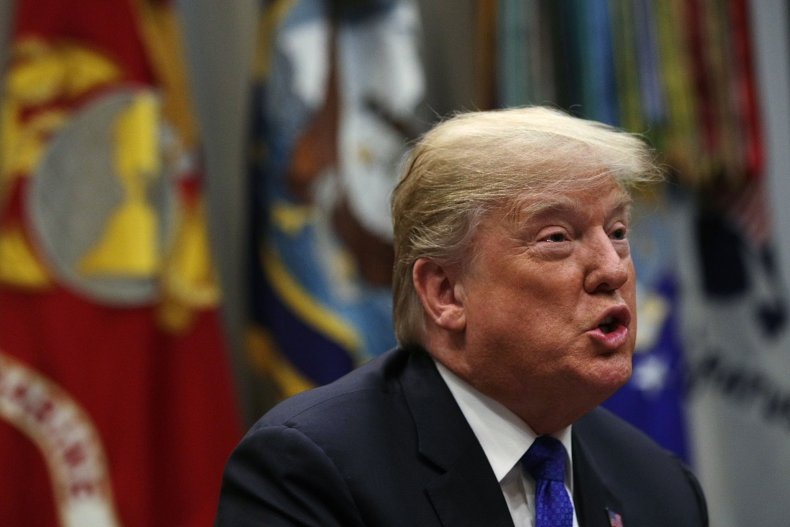 It was these "endless legal battles," as the White House put it, that precipitated the commission's undoing, and we're proud that our legal resistance played a role in that. Likewise, election law experts and editorials have done a good job documenting the commission's failings and the dysfunction that triggered its ultimate failure. Kobach's involvement with the commission, its stacking with other voter-fraud "experts" and only a semblance of bipartisanship were all red flags that undermined the commission's credibility. The death of the commission can only be good for democracy.
But we're not out of the woods just yet. In her statement announcing the end of the commission, White House press secretary Sarah Huckabee Sanders noted that the administration is still behind the baseless idea that there's "substantial evidence of voter fraud." She further pointed out that Trump has asked the Department of Homeland Security (DHS) to review the commission's initial findings and recommend the "next courses of action." Kobach, for his part, confirmed to NPR that DHS is the perfect partner to continue the commission's dirty work because the agency has databases of every immigrant in the country, and that matching what's in those databases with state voters rolls could help identify those who may be voting illegally.
That sounds a lot like Trump's delusion—and dog whistle—that blacks and Hispanics are cheaters when it comes to voting. And it's something we anticipated in our federal lawsuit challenging the commission, which we flat-out said was unconstitutional because its aim was to discriminate against voters of color on the basis of their race and ethnicity. We even predicted that the end-game of Trump's commission was to collaborate with DHS in ways that would target Latino and African-American voters.
Kobach's scheme is deceptively simple: By cross-checking the names and birthdates on DHS databases with those on voter registration files across state lines, the administration may get a better sense of noncitizens who may be voting illegally.
But expert data analysis has shown that deploying such a system nationwide would be disastrous for the franchise. For one, state voter rolls aren't all created equal and could contain minor inconsistencies that could throw off the results. There's also the reality that people of color, by and large, share many common names, and it's perfectly within the realm of the possible that a noncitizen with the name Pérez or Kim may match that of a citizen by the same name and birthdate who's registered to vote. Under Kobach's plan, the people representing those false positives could be purged from state voter files and effectively denied the right to vote.
Because relying on DHS to police the voter rolls is a recipe for malfeasance, especially for an administration that's already hostile to civil rights, we have filed a Freedom of Information Act request with the agency to find out how exactly Kobach or anyone associated with the dismantled voter fraud commission may be trying to take advantage of its resources.
Our only hope is that DHS focuses on areas of greater concern for the integrity of our elections: States' ability to prevent attempts by foreign actors to attack their voting infrastructure. For now, it looks like that may be the case, as agency spokesman Tyler Houlton said DHS "continues to work in support of state governments who are responsible for administering elections, with efforts focused on securing elections against those who seek to undermine the election system or its integrity."
There's still the question of what the government plans to do with the millions of voter files it received from cooperating states. As Loyola law professor Justin Levitt has written, federal law places stringent requirements on how federal agencies may use—and may not abuse—sensitive personal information. With the commission's demise, it would be in everyone's best interests to simply return this information to the states and pretend none of this ever happened.
As for nonexistent voter fraud, let alone fraud by people of color, that's something that is and always was a racist figment of Trump's imagination. The unceremonious collapse of his presidential commission on election integrity leaves no doubt as to who and what the real fraud was.
Sherrilyn Ifill is president of the NAACP Legal Defense Fund.