Donald Trump Is a 'Rageaholic President,' Says Carl Bernstein
Watergate journalist Carl Bernstein has slammed U.S. President Donald Trump for his behavior at a press conference following the midterm elections.
He was responding to Trump's actions when he lambasted the CNN journalist Jim Acosta after the reporter asked him about the president's description of the migrant caravan as an "invasion".
Temperatures rose when an intern tried to take the microphone from Acosta, who apologized and then asked Trump about the investigation into alleged Russian interference in the 2016 election.
Trump called Acosta a "rude, terrible person," and the CNN journalist has since had his White House credentials revoked. On Speaking to CNN where he is a contributor, Bernstein said that what Watergate taught him was that nobody is above the law, including the president.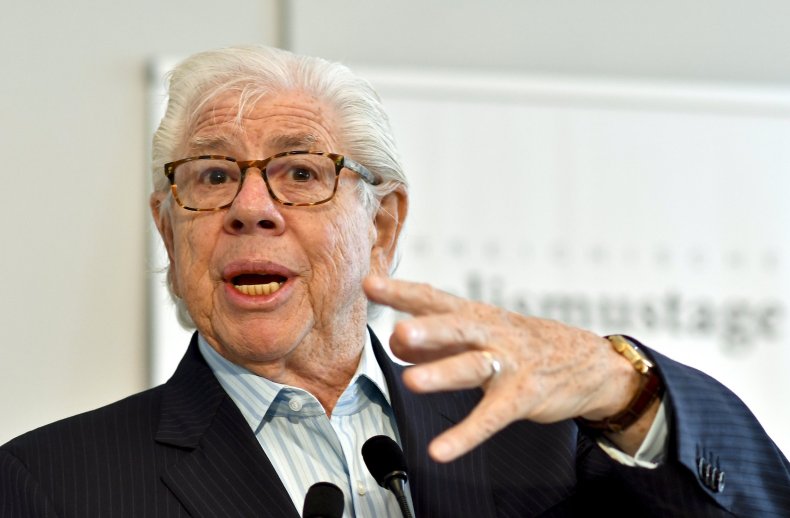 "What we need to be concerned about is a 'rageholic' president that we saw yesterday out of control who has no understanding of the importance and primacy of the rule of law in our system and when that is obliterated by a president of the United states which is what is happening now our system of government is undermined."
Bernstein, who along with Bob Woodward uncovered a cover-up by former U.S. President Richard Nixon which led to his resignation, also criticized Trump for hampering the investigation by Special Counsel Robert Mueller into alleged Russian interference in the 2016 election.
"Trump has made no secret that he wants to bury the Mueller investigation. If he is as innocent of all of these things as he maintains...he should welcome this investigation.
"We are watching a president whose back is to the wall trying to earn himself a get-out-of-jail pass by manipulating the system of justice in the United States that goes far farther than Nixon did in Watergate," he told CNN.
Meanwhile, the White House has defended sharing a video on social media that had been altered to show Acosta's actions look more aggressive.
The clip made by far-right website Infowars, is cut so that Acosta looks like he is using his arm to push away the White House staffer's arm, rather than using his arm to pull back the microphone.
White House press secretary, Sarah Sanders, who shared the video on Twitter said: "The question is: did the reporter make contact or not? The video is clear, he did. We stand by our statement."