Donald Trump Rally Canceled After Sarah Palin's Husband Hospitalized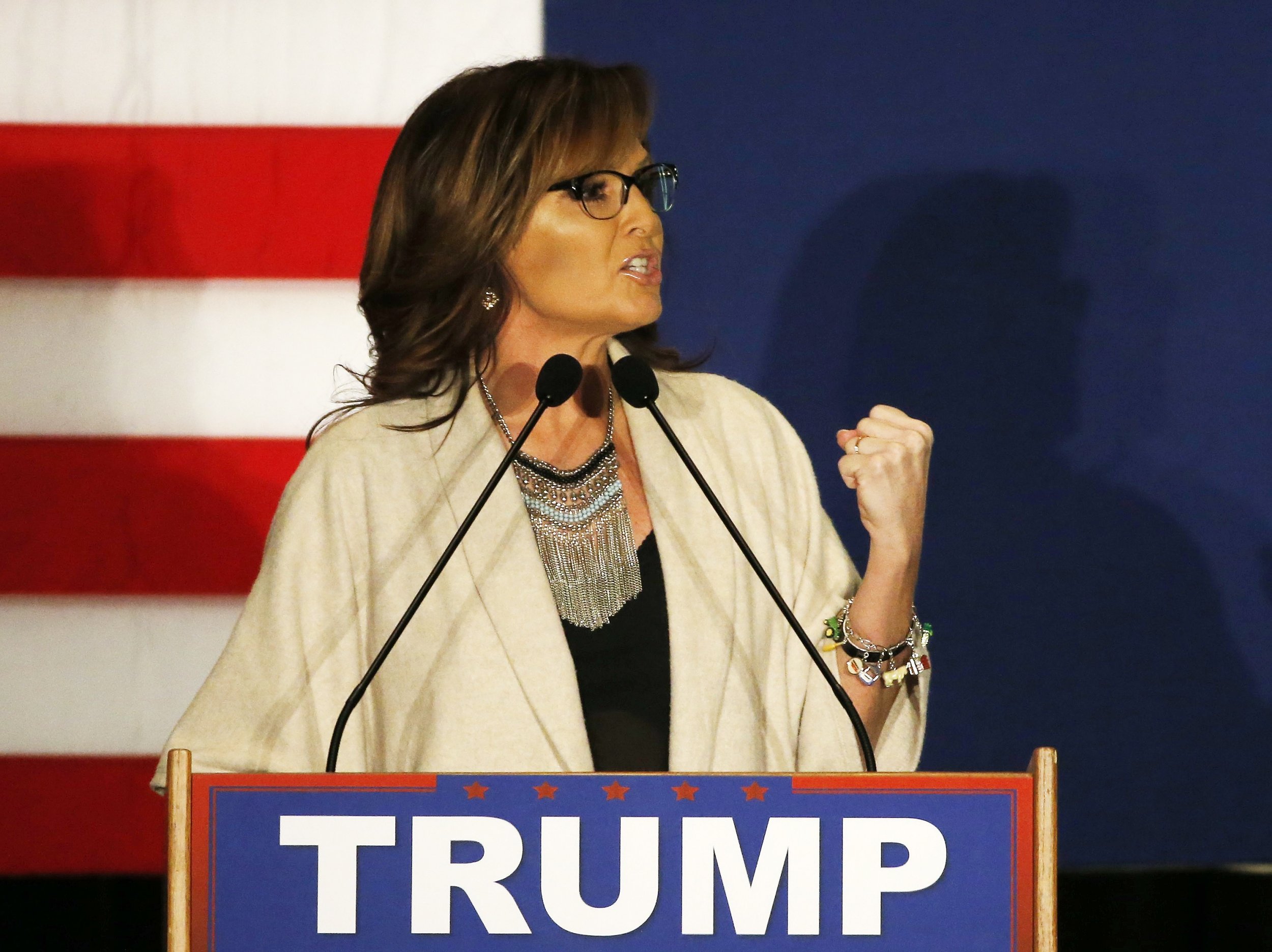 Former Republican vice presidential candidate Sarah Palin, who in January endorsed Donald Trump, pulled out of a campaign event for the GOP front-runner on Monday after her husband was seriously injured.
Todd Palin was in a "bad snow machine accident" on Sunday night and remains hospitalized, the campaign said in an emailed statement.
"Palin is returning to Alaska to be with her husband and looks forward to being back on the campaign trail soon. Mr. Trump's thoughts and prayers are with the Palin family at this time," the campaign said.
Palin was scheduled to stump for Trump at noon in a Florida adult retirement community, a day before the state's crucial primary.
"Palin wishes her best to Mr. Trump in the upcoming primaries," said a statement emailed to the candidate's supporters just minutes before the event was expected to begin.
Florida is one of five states and a U.S. territory where residents will cast ballots on Tuesday.