Watch Donald Trump Illinois Rally Live Stream: President Refuses to Cancel Murphysboro Speech After Pittsburgh Shooting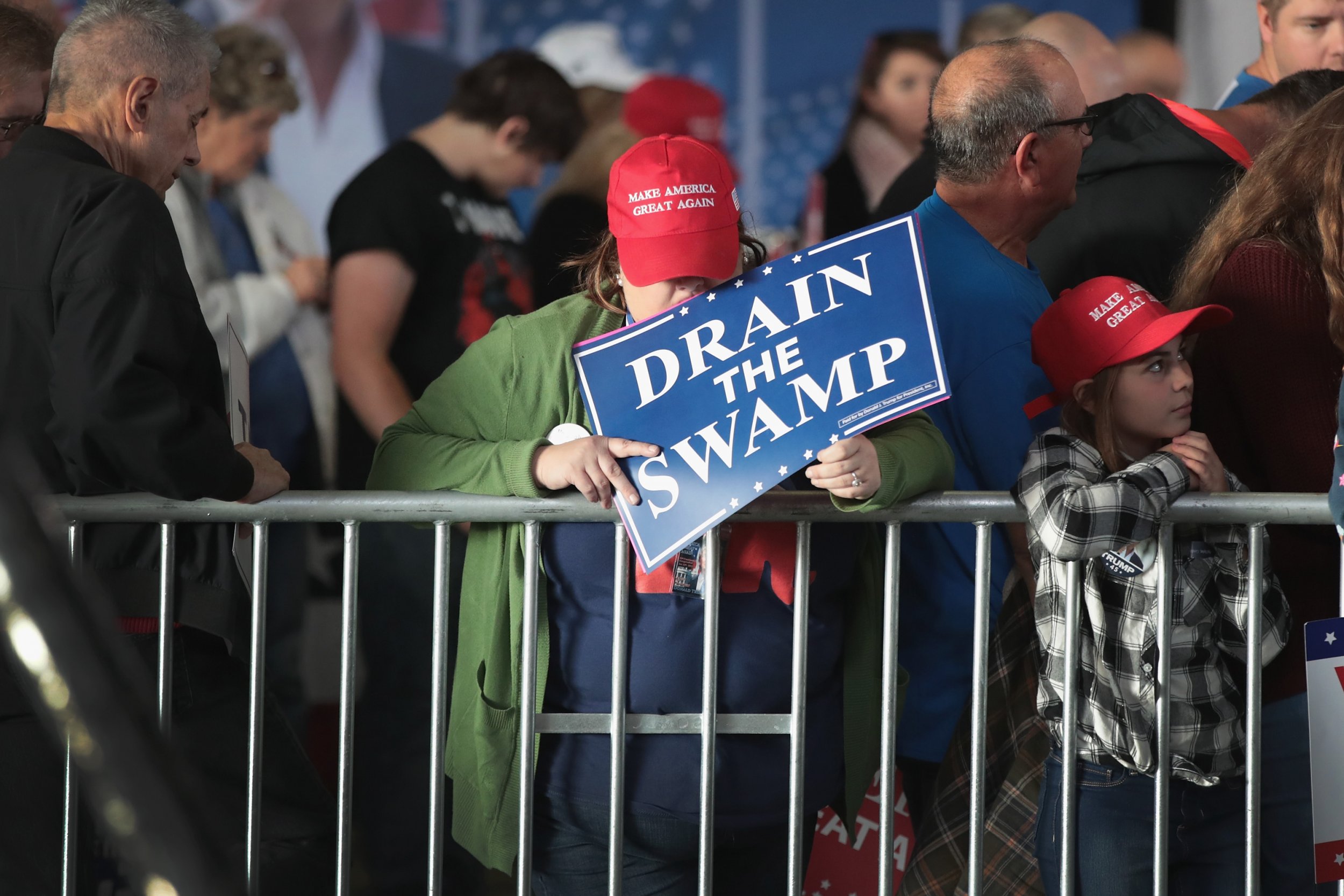 President Donald Trump will go ahead with a planned campaign rally in Illinois Saturday despite a mass shooting at a synagogue in Pittsburgh earlier in the day that left 11 people dead and several more injured. Trump is due to speak in Murphysboro at 4.30 p.m. local time, 5.30 p.m. EDT. A live stream of the rally can be watched below.
Trump spoke earlier in the afternoon at a convention for farmers in Indianapolis where he confirmed that he would go ahead with the rally just over a week ahead of the midterm elections.
"We can't let evil change our life and change our schedule," Trump who had previously said he was "considering" canceling the rally, said. "We can't do that. We have to go." He added: "I'll go. Not that I want to go. But I think I actually, in reverse, have an obligation to go."
If his remarks before the Future Farmers of America Convention is any guide, Trump will not be toning down his usual stump speech. In Indianapolis, Trump joked about Democratic Senator Elizabeth Warren's "Indian blood," lamented that his hair had been ruined when answering questions about the shooting while standing in the rain and attacked "globalists."
A 46-year-old man, Robert Bowers, was taken into custody following a shootout with police. Bowers had posted a series of anti-Semitic messages on social media platforms.
"This was an anti-Semitic act," Trump said in Indiana. "You wouldn't think this would be possible in this day and age but we just don't seem to learn from the past. Our minds can't comprehend the cruel hate and the twisted malice that could cause a person to unleash such terrible violence during a baby-naming ceremony at a sacred house of worship on the holy day of Shabbat.
"Anti-Semitism and the widespread persecution of Jews represents one of the ugliest and darkest features of human history," he continued. "The vile, hate-filled poison of anti-Semitism must be confronted everywhere and anywhere it appears."
The president will be appearing in Illinois to offer backing for Republican Representative Mike Bost, who is in a close race with Democrat Brendan Kelly in a district carried by Trump in 2016.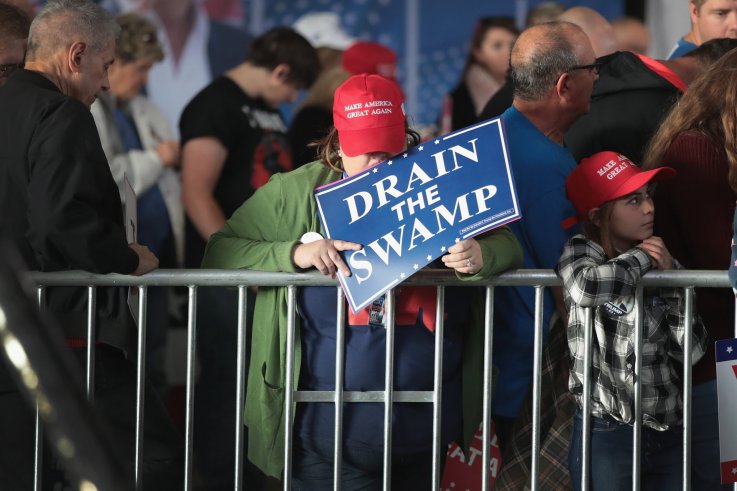 After much doubt, Illinois Governor Bruce Rauner is set to appear at the event at Southern Illinois Airport. Rauner, who has not openly embraced Trump, was slammed by his Democratic opponent ahead of the November 6 midterms.
"In the height of political desperation, Bruce Rauner will join Donald Trump in Southern Illinois just 10 days before Election Day," J.B. Pritzker campaign spokesman Jason Rubin said, according to the Chicago Sun-Times. "It's nothing more than a Hail Mary in the last second of the game that Rauner is losing—badly."
Polls have shown Pritzker with a substantial lead over Rauner.
Watch Donald Trump Illinois Rally Live Stream: President Refuses to Cancel Murphysboro Speech After Pittsburgh Shooting | U.S.