Trump's Michigan Rally Faces Protest as Visit Clashes With House Impeachment Votes
President Donald Trump's rally in Michigan on Wednesday night will be met with protests as it clashes with the House votes on the two articles of impeachment brought against him.
Trump is due to hold a 2020 election campaign rally with his supporters at the Kellogg Arena. Outside, protesters will demand his removal from office. A pro-Trump counterprotester threatened a "beat down" of the president's opponents.
Meanwhile, in Washington D.C. the House will decide on whether to impeach Trump for abuse of power and obstruction of Congress over his alleged misconduct towards Ukraine.
"Whether you oppose or support this president, we plan to host a safe and secure event for our community and guest," Battle Creek's Chief of Police Jim A. Blocker told Newsweek.
"We have worked hard with the limited resources we have to be a great host, we would ask that our guest be courteous in return and respect this effort."
Blocker said police estimates on the number of protesters range between 250-2,500 while Trump supporters will number between 10,000-18,000.
"I expect the ground truth is somewhere in the middle," he told Newsweek.
Newsweek asked the protest organizers for comment by email and will update this article if one is provided.
There will also be a counterprotest by Trump supporters, one of whom warned of a "beat down."
"I'll be damned if I let them ruin my president's visitation to our great city," Deven Warren, who is organizing the counterprotest, told the Battle Creek Enquirer.
"The original protesters are radical leftists that are further dividing the country, and I started the protest to deliver a good old fashion American beat down... We are to make Battle Creek Great Again by any means necessary."
Newsweek asked Warren for comment by Facebook and will update this article is one is provided.
"I believe that people can have discourse without resorting to violence," Sarah Lawrence, who is helping to organize the anti-Trump protest, told WWMT.
"I do expect chaos. I do expect a lot of anger. The important thing is that everybody remains safe. And that everybody remains peaceful and non-violent."
On the eve of the House impeachment votes, protesters held rallies in hundreds of locations across the U.S. demanding that Trump be removed from office.
It is likely that the Democrat-controlled House will vote to impeach Trump on both articles. The process then heads to the Republican-controlled Senate for a trial of the president.
To convict Trump, who denies any wrongdoing, the Senate must vote by a two-thirds majority in favor of doing so.
But recent comments by Majority Leader Mitch McConnell and GOP Senator Lindsey Graham suggest it is unlikely that Trump will be convicted of either article.
Graham, who is chairman of the Senate Judiciary Committee, told CNN that Trump's Senate trial "will die quickly, and I will do everything I can to make it die quickly."
He added: "I am trying to give a pretty clear signal I have made up my mind. I'm not trying to pretend to be a fair juror here."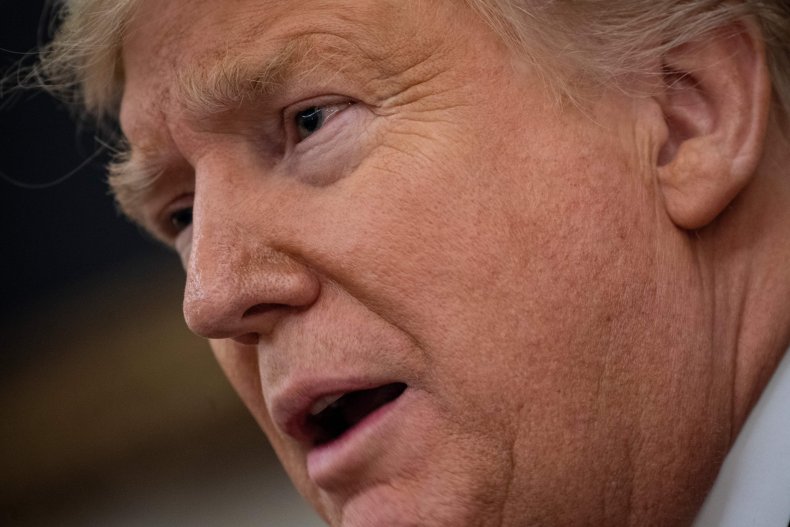 Trump's Michigan Rally Faces Protest as Visit Clashes With House Impeachment Votes | Politics