Donald Trump Doesn't Deserve Re-Election, Say Large Majority of Voters in 3 Key Midwest States
President Donald Trump is losing ground with voters in the Midwest, a key demographic that led to his 2016 victory, according to a poll by NBC News and Marist released Thursday.
The poll showed that Trump is under water in three midterm battle states. The president currently holds an approval rating below 40 percent in Michigan, Wisconsin and Minnesota and Democrats hold a clear lead in each state for the upcoming midterm elections this November.
In 2016, Trump won Wisconsin by 23,000 votes, Michigan by 11,000 votes and lost Minnesota by just 1.5 percent. Critics of Hillary Clinton's campaign often cite this focus on the Midwest as the reason the president won and she lost the election. "If just 40,000 people across Wisconsin, Michigan, and Pennsylvania had changed their minds, I would have won," Clinton wrote in her 2017 book, What Happened.
Now, two years later, voters have apparently done just that. In Michigan and Wisconsin, about 36 percent of registered voters approved of the president while 52 and 54 percent disapproved, respectively. In Minnesota, Trump's approval rating was just 38 percent with 51 percent of residents disapproving of the president's job so far.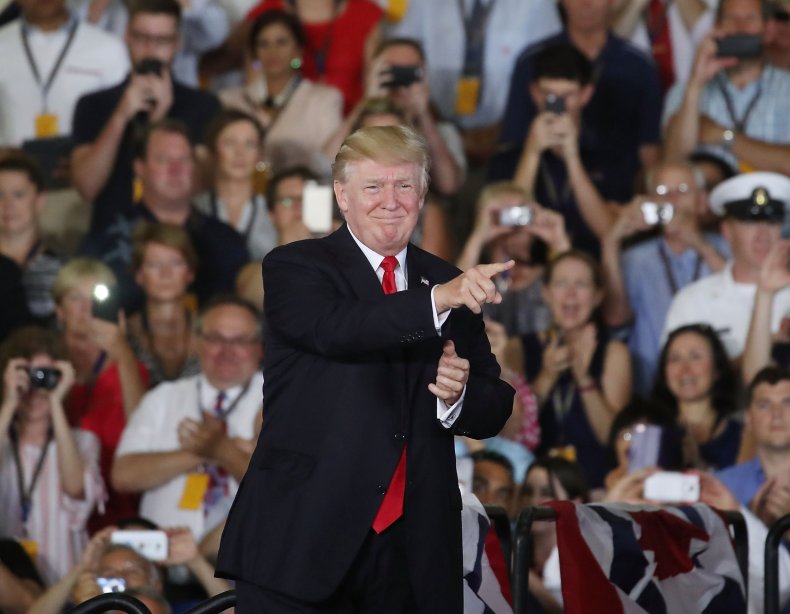 Democrats campaigning in midterm elections enjoyed a strong lead in all three states; 47 percent of Wisconsinites were in favor of Democrats controlling Congress, compared to the 39 percent who favored a Republican-led legislative body. In Michigan, 45 percent of voters indicated a preference for a Democratic Congress compared to 36 who want the GOP to remain in charge. In Minnesota, 48 percent back Democrats and 36 prefer Republicans.
"Donald Trump's standing in each of these states casts a long shadow over the midterm elections," said Dr. Lee M. Miringoff, Director of the Marist College Institute for Public Opinion. "Trump carried or came very close to carrying these three states in 2016. But it's a very different picture for this fall's elections."
The bad news for Trump does not end there. Just 31 percent of Wisconsin voters said Trump deserves to be re-elected in 2020. In Michigan, that number fell to 28 percent, and in Minnesota, 30 percent, with a significant majority in all three states answering that they did not think Trump warranted a second term. A majority of voters in each state said that they would use their vote in November to signal that Congress needs more Democrats to check the president.
Meanwhile, Rasmussen's latest polling showed that 52 percent of all voters disapprove of the job Trump has done in office. FiveThirtyEight, which compiles the results of all major polls, puts Democrats at a nearly 10-point advantage heading into Midterms. A little over 48 percent of all voters say they would prefer to vote for Democratic candidates, while 39.9 percent will opt to vote Republican in November, according to their data.
Donald Trump Doesn't Deserve Re-Election, Say Large Majority of Voters in 3 Key Midwest States | U.S.