Donald Trump Really Wants You to Think Mexico Will Pay for a Border Wall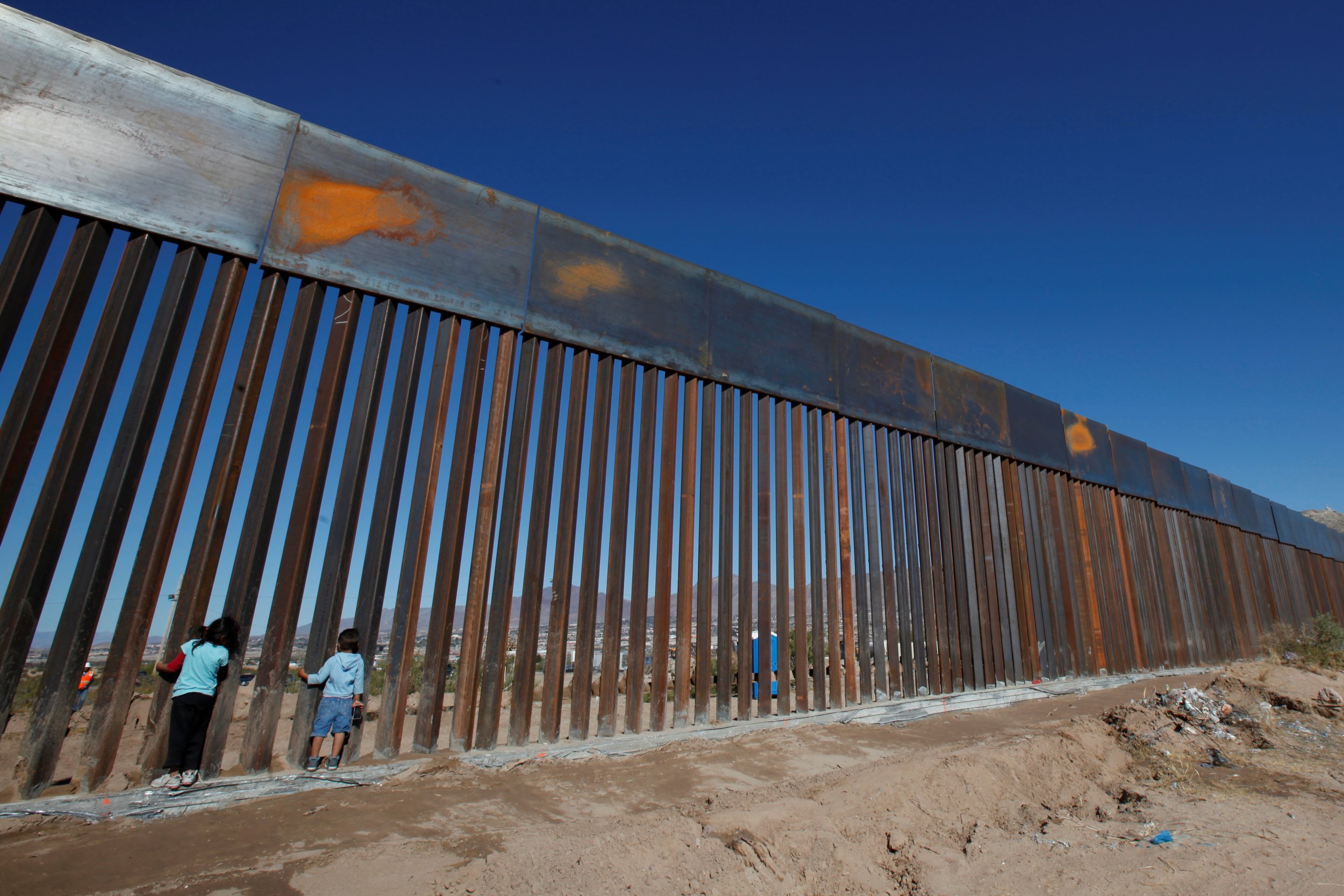 President Donald Trump has long suggested that Mexico would pay for his promised border wall between the countries. In fact, he has said so over and over, all along the campaign trail. Now more than 100 days into his presidency, he has again reaffirmed the belief that the country would end up paying for what would a massive project along the border.
CBS's John Dickerson asked Trump about the promise during an interview conducted before a rally in Pennsylvania Sunday. The microphones caught chants of "Build that wall," and the president said, "Can you hear that, John?... Believe me, that's what they want."
"Do you think they care about how it's paid for?" Dickerson asked.
"Oh, Mexico is going to pay," Trump said. Dickerson followed up by asking if Mexico would pay for the whole thing. "A hundred percent," the president said. "They're going to be happy with it. They'll be very happy to pay."
Even before the CBS interview, Trump had again suggested Mexico would at some point pay for the wall, in some fashion.
"Eventually, but at a later date so we can get started early, Mexico will be paying, in some form, for the badly needed border wall," Trump tweeted in late April. The office of Mexican President Enrique Pena Nieto said in a statement at the time that the country would not be paying for the wall.
In January, Pena Nieto posted a video in which he said: "Mexico does not believe in walls. I've said time again; Mexico will not pay for any wall."
The White House had been pushing to include border wall funding in a spending bill to keep government open, even though Democrats and some Republicans were against using taxpayer dollars for the project. Trump backed away from that demand, and congressional leaders finally reached an agreement on a bill that would fund the government through September, according to CNN.
In total, the wall could cost more than $20 billion and take nearly four years to build, according to a Department of Homeland Security estimate obtained by Reuters. Reports on the cost of the wall have varied wildly. The Trump team has estimated the wall would cost about $12 billion, while a report from Democratic senators on the Senate Committee on Homeland Security and Governmental Affairs estimated it could cost some $70 billion.