Donald Trump 'Recklessly Inflames or Creates Problems' and Takes Credit for 'Mediocre Moves to Address the Problems He's Created,' Ambassador Says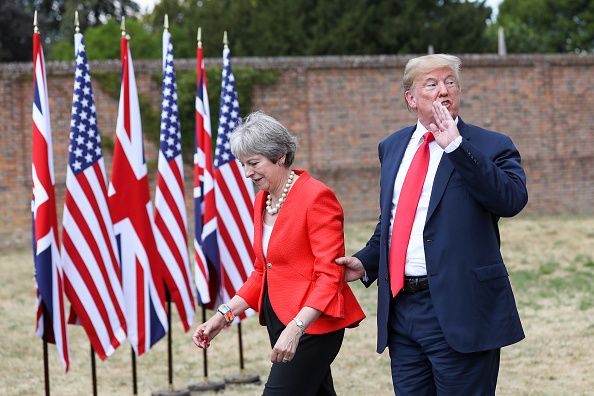 President Donald Trump creates problems with other world leaders and then tries to take credit for the solutions, one expert said Tuesday in response to a speech by Secretary of State Mike Pompeo.
The top diplomat had addressed an audience at the Washington D.C.-based think tank the German Marshall Fund on Tuesday, where he discussed the role of the U.S. on the international stage.
"Secretary Pompeo's speech is consistent with President Trump's foreign policy record overall: He recklessly inflames or creates problems—with our allies, with North Korea, with China—and then tries to take credit for mediocre moves to address the problems he's created," Ambassador Daniel Baer, former United States Ambassador for the Organization for Security and Cooperation in Europe (OECD), said in a statement.
"The Trump administration's reckless behavior has damaged the institutions built with so much American leadership, blood, and treasure. Secretary Pompeo's willingness to sign up to a return to great power competition demonstrates a disrespect for the leadership of Truman and Eisenhower, Kennedy and Reagan, and a stunning disregard for the lessons of history," Baer continued.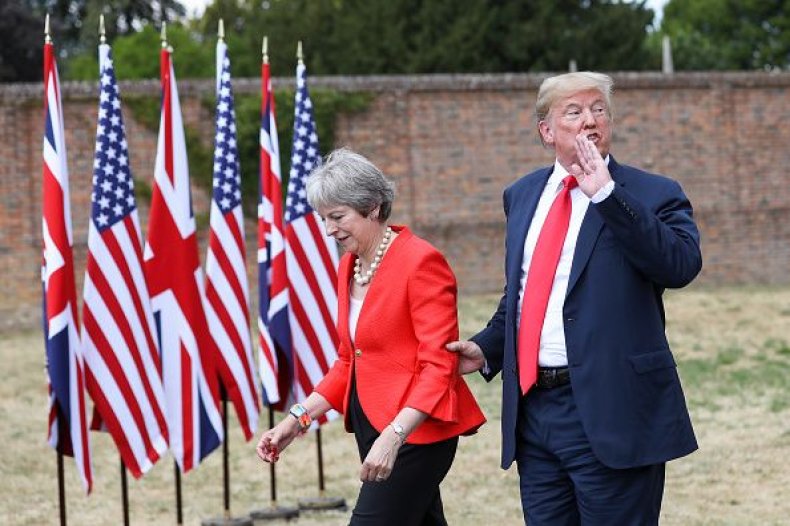 During his speech, Pompeo outlined his and the president's vision for foreign policy and lashed out at Trump's critics abroad.
"Critics in places like Iran and China—who really are undermining the international order—are saying the Trump administration is the reason this system is breaking down. They claim America is acting unilaterally instead of multilaterally, as if every kind of multilateral action is by definition desirable. Even our European friends sometimes say we're not acting in the world's interest. This is just plain wrong," Pompeo said Tuesday.
"Our mission is to reassert our sovereignty, reform the liberal international order, and we want our friends to help us and to exert their sovereignty as well," he continued. "We aspire to make the international order serve our citizens—not to control them. America intends to lead—now and always."
But experts said that Pompeo had misunderstood the benefits of multilateralism and is presenting a false dichotomy between sovereignty and cooperation with U.S. allies.
"Secretary Pompeo can't talk away the fact that the attitude of the president and his White House has been negative towards the status quo—the alliances and international institutions that have helped America prosper and maintain its security," said Evelyn Farkas, former United States Deputy Assistant Secretary of Defense for Russia, Ukraine, and Eurasia.
"The president has failed to robustly defend the international order in words or deeds, placing it at risk and strengthening the hand of anti-status quo autocrats like Vladimir Putin," Farkas added.