Donald Trump Slams Red Hen, but Mar-a-lago Restaurant Has 'Dirty' History of Health Violations
President Donald Trump took to Twitter Monday morning to take a shot at the restaurant that refused to serve Sarah Huckabee Sanders, his press secretary, because she worked in the Trump administration.
"The Red Hen Restaurant should focus more on cleaning its filthy canopies, doors and windows (badly needs a paint job) rather than refusing to serve a fine person like Sarah Huckabee Sanders," Trump said. "I always had a rule, if a restaurant is dirty on the outside, it is dirty on the inside!"
But if cleanliness is one of Trump's rules, it's one he has a history of breaking. In November 2017, Trump's exclusive Mar-a-Lago resort and club was hit with 15 health code violations coming from its two main kitchens. Among the violations were milk stored at 49 degrees and hot dogs placed on the ground of a walk-in freezer.
In January 2017, those same kitchens were found to have sushi that wasn't treated for parasites, and various foods stored in broken-down freezers. The report found four basic violations, three intermediate violations and three high-priority violations.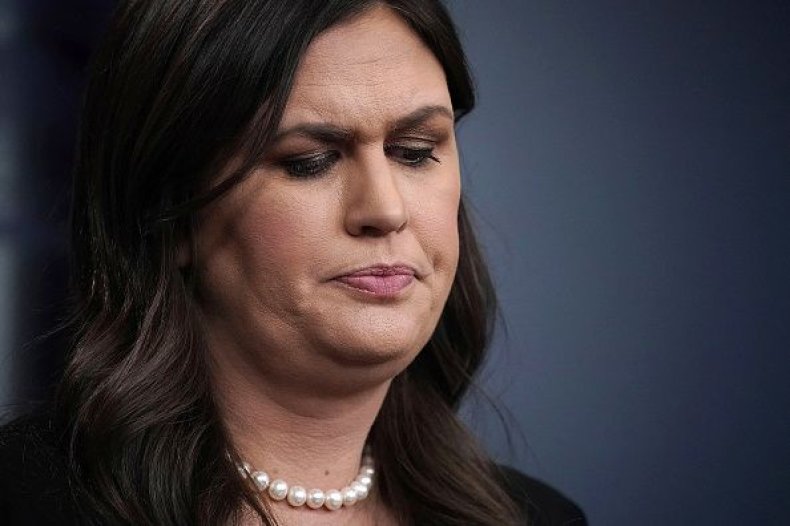 The Red Hen restaurant, located in Lexington Virginia, hasn't seen any "critical" health code violations since 2014, when the restaurant was cited for not properly labeling stored grits and for storing raw beef above ready-to-eat food. The only other violation came in 2017, when it was cited for storing pickles in a jar that wasn't from an approved food processing plant.
Outside of the kitchen, Trump's Mar-a-Lago resort has also been cited for general maintenance issues. In January 2018, the club was cited for two high-priority violations: missing concrete on a staircase that exposed steel rebar, and a lack of smoke detectors that could alert the hearing-impaired with flashing lights.
The Red Hen controversy started Saturday, June 23, when Sanders tweeted from her government Twitter account: "Last night I was told by the owner of Red Hen in Lexington, VA to leave because I work for @POTUS and I politely left. Her actions say far more about her than about me. I always do my best to treat people, including those I disagree with, respectfully and will continue to do so."
Stephanie Wilkinson, the co-owner of the restaurant who asked Sanders to leave, told The Washington Post, "I'm not a huge fan of confrontation. I have a business, and I want the business to thrive. This feels like the moment in our democracy when people have to make uncomfortable actions and decisions to uphold their morals."