Hi, I'm Donald Trump. Ask Me (Almost) Anything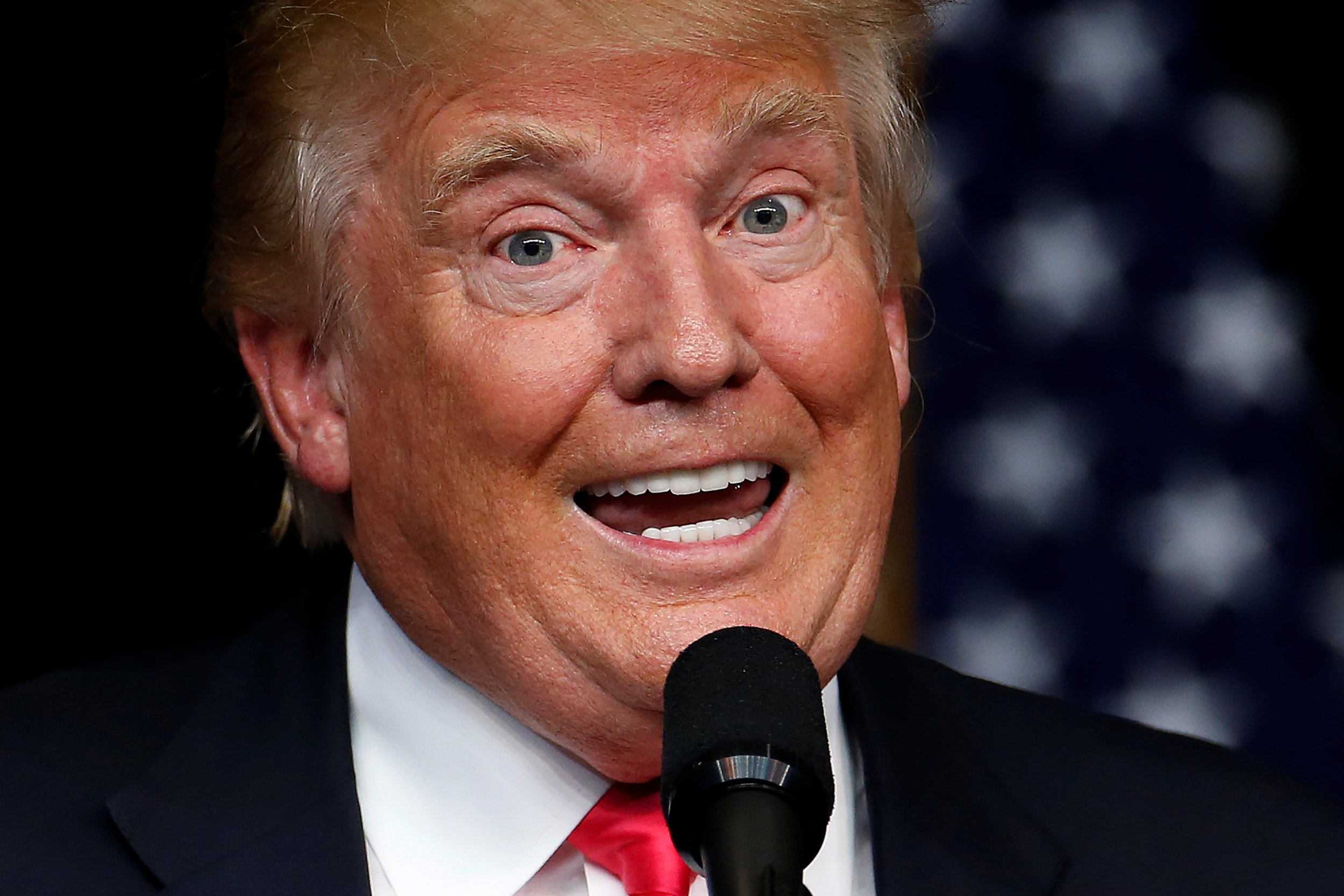 The Democratic National Convention has arrived, which means Donald Trump is trying to tear voters' eyes away from Philadelphia. At 7 p.m. Eastern time, smack in the middle of DNC day-three speeches, the Donald hopped onto Reddit to host an AMA (Ask Me Anything) on the pro-Trump subreddit /r/The_Donald, known as a safe house for fully charged Trumpians.
Trump spent the morning providing what could have been juicy fodder for an open forum—first, he declared he would not release his taxes, amid claims he does business with Russian oligarchs and their leaders in Moscow. Then he explicitly called on Russia to hack Hillary Clinton's emails. But there was no mention of the Kremlin, his taxes or any other topic the potential president is known to shy away from.
On a site known for controversy, in a subreddit known for fighting political correctness, Trump's AMA session was one of his mildest public press offerings in this raucous election cycle. In approximately 90 minutes, Trump answered a series (12 in total) of questions from his adoring fans that reinforced his aversion to media bias and Clinton's handling of email, Libya and Syria, as well as his appreciation for law enforcement.
Crooked Hillary Clinton will not do press conferences because she cannot explain her illegally deleted 33,000 emails, or her disaster in Libya, or her role pushing TPP (which she would 100% approve if she got the chance), or her support for a 550% increase in Syrian refugees, etc.
This isn't surprising—Reddit moderators tend to make sure AMAs with figureheads remain orderly. But the Trump AMA was uncharacteristically benign. Moderators automatically removed comments from users with new accounts and deleted comments deemed too controversial. Even softer topics, such as Trump's stance on net neutrality, were almost instantly axed.
Trump did address health care, responding to Reddit user likethisandlikethat's question about her skyrocketing costs under Obamacare:
One of the first things I will do is to repeal and replace disastrous Obamacare. I will put forward an amazing new plan, which will include many reforms, such as letting people buy insurance across state lines, increasing choice and competition, and bargaining for better, cheaper drug prices.
(This, of course, was already debunked by FiveThirtyEight, which notes that Trump's plan would result in 18 million more uninsured people.)
Here are the other things that came up during the session:
Voter fraud is bad, and we should be vigilant about it
Trump is never tired of winning
The question Trump gets asked most by young people is "about the rising cost of education, terrible student debt and total lack of jobs," which he plans to fix by creating "millions of new jobs" and reforming the education system
Trump loves NASA
Oh, and Trump thinks "new media is a great way to get out the truth."
Hi, I'm Donald Trump. Ask Me (Almost) Anything | U.S.