Refugees in U.S.: Trump Will Have Lowest Total Number of Needy Immigrants Entering the Nation in 10 Years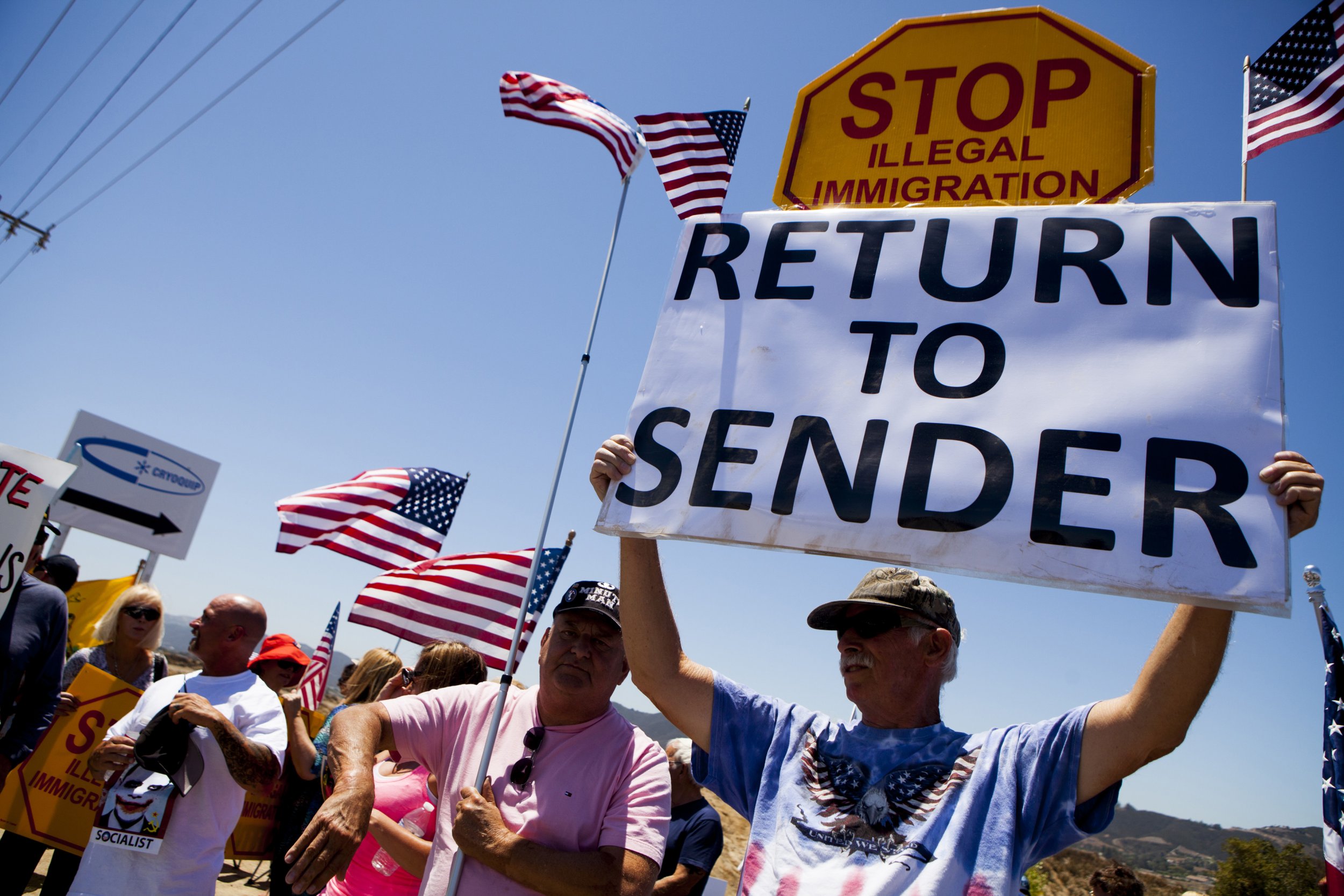 Nearly three months are left in the government's fiscal year, but authorities will soon hit a cap on the number of refugees allowed into the nation under a contentious Trump administration policy. This week, the U.S. will likely accept a total of 50,000 refugees for the fiscal year, USA Today reported Monday.
The ceiling was set by President Donald Trump as part of his multipronged plan to curtail immigration. It would mark the lowest total number of refugees allowed into the U.S. in a decade.
President Barack Obama had a cap of 100,000 refugees. If the Trump administration takes in no other refugees this year, the U.S. will have accepted roughly 41 percent fewer people than the 85,000 refugees accepted during Obama's last year in office.
The White House says a slowdown in admissions will give the relevant U.S. agencies time to bolster their vetting procedures. During his campaign, Trump made multiple, and often unsubstantiated, claims about security issues associated with admitting refugees. "Refugees from Syria are now pouring into our great country," Trump tweeted in 2015, without citing any figures or evidence. "Who knows who they are—some could be ISIS."
Refugee workers argue that curbing U.S. generosity toward those fleeing violence is "morally wrong" at a time when vast numbers are displaced by conflict around the world. "This administration has chosen yet again to target some of the most vulnerable populations in the world," Hans Van de Weerd, chairman of the Refugee Council USA, told USA Today.
It's unclear if the Trump administration's cap will stand. Experts told Bloomberg that a recent Supreme Court ruling might mean the administration will be forced to take in many more people than 50,000.
The court issued a ruling last week on Trump's attempts to implement a range of restrictive immigration policies by executive order, including a travel ban affecting citizens from six majority-Muslim countries. While allowing some aspects of Trump's ban, which had been challenged by lower courts, to go ahead, the Supreme Court specified that refugees with "bona fide" ties to the country may be admitted, over and above the cap.
"In all likelihood, I would expect we would end up with more than 50,000 this year," Eric Schwartz, president of Refugees International, told Bloomberg.