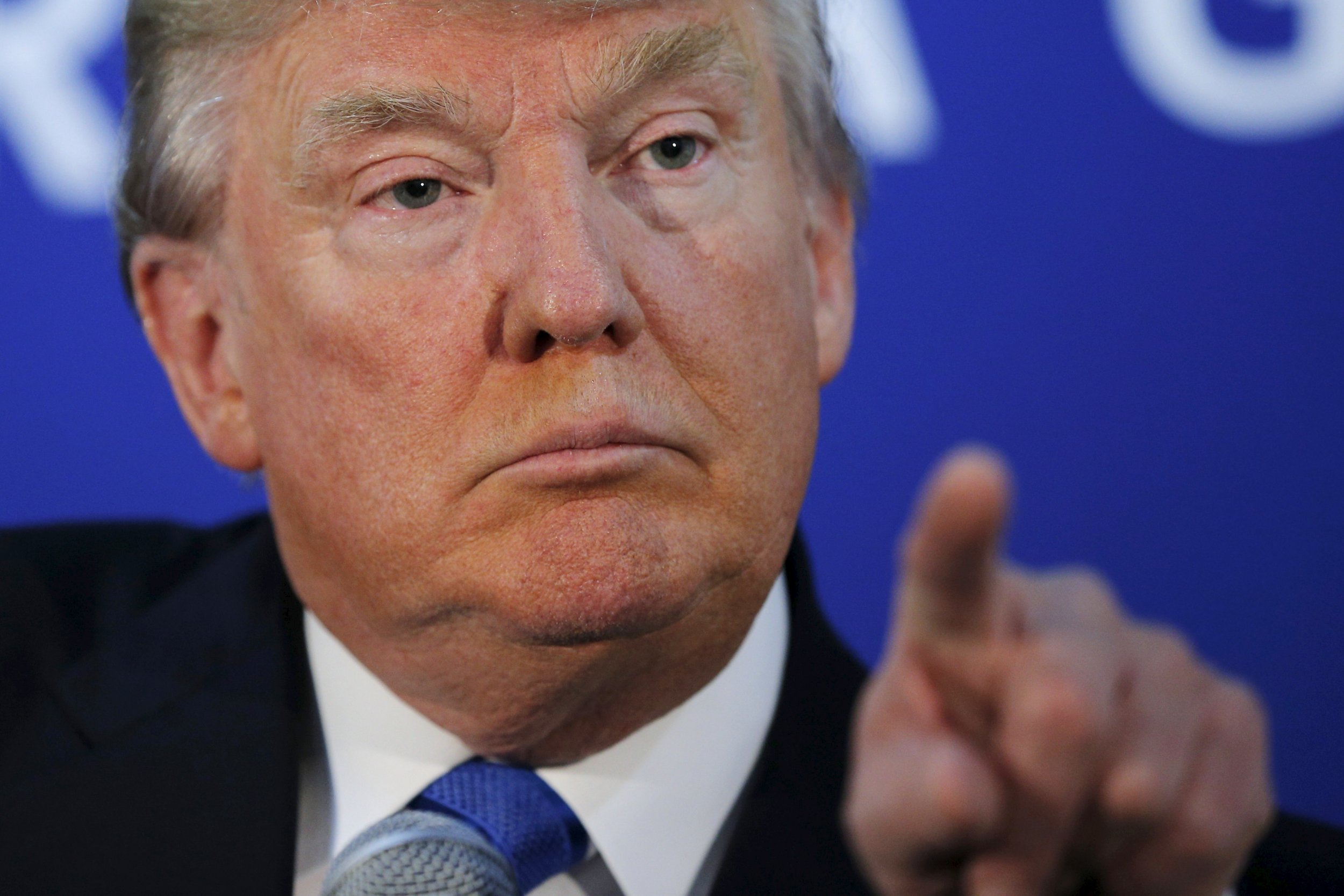 In a wide-ranging interview with Yahoo News, Republican presidential front-runner Donald Trump said he won't rule out much of anything when it comes to keeping the U.S. safe—including "things that were frankly unthinkable a year ago."
Asked by reporter Hunter Walker whether that meant he would consider forcing American Muslims to carry identification listing their religion or register in some sort of database, Trump said he wasn't willing to preclude either possibility.
"We're going to have to do things that we never did before. And some people are going to be upset about it, but I think that now everybody is feeling that security is going to rule," Trump said.
Critics compared the GOP hopeful's proposed plan to what European Jews were forced to endure at the hands of the Third Reich—forced to wear gold stars to denote their religion.
Some analysts predicted Trump's poll numbers would decline after Paris, with the New York business mogul having no formal foreign policy experience. But the opposite has happened: With his tough talk toward refugees fleeing the violence in Syria and Iraq, Trump's popularity among Republican primary voters has never been higher.