On Friday, President Donald Trump reiterated his support for Republican Alabama Senatorial candidate Tommy Tuberville, former head football coach of the Auburn Tigers, while slamming Tuberville's political opponent, Republican senate candidate Jeff Sessions. Sessions was a former Alabama senator who became the U.S. attorney general in 2017. He was fired by Trump in 2018.
Tuberville and Sessions are currently competing to win a July 14 Republican primary runoff election whose winner will face incumbent Democratic Alabama Senator Doug Jones in the November national election.
Trump has felt ire for Sessions ever since March 2, 2017 when Sessions recused himself from the Department of Justice's investigation into Russia's involvement in the 2016 presidential election.
"Sessions should have never recused himself," Trump said in a July 2017 New York Times interview. "If he was going to recuse himself, he should have told me before he took the job, and I would have picked somebody else."
Sessions resigned on November 7, 2018, the day after the national mid-term elections, at Trump's request.
"3 years ago, after Jeff Sessions recused himself, the Fraudulent Mueller Scam began," Trump wrote in a Friday afternoon tweet. "Alabama, do not trust Jeff Sessions. He let our Country down. That's why I endorsed Coach Tommy Tuberville (@TTuberville), the true supporter of our #MAGA agenda!"
Trump had formally endorsed Tuberville on March 3, and on March 10, he tweeted, "Tommy will protect your Second Amendment, (which is under siege), is strong on Crime and the Border, and truly LOVES our Military and our Vets."
In a May 17 tweet touting his own support of Trump, Tuberville echoed Trump's disdain of Sessions.
"3 years ago today @jeffsessions threw @realDonaldTrump to the wolves with the Mueller appointment. When faced with supporting POTUS or running scared, Jeff Sessions chose the easy way out and recused himself. I won't ever run from a fight in the U.S. Senate."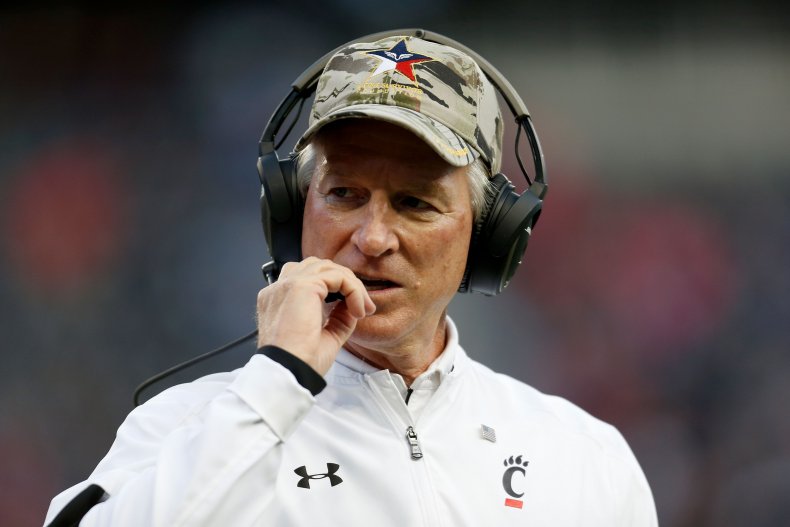 Sessions and Tuberville have recently traded barbs on the campaign trail, with Tuberville accusings Sessions of taking a $24,000 speaking fee from "swampy special interest groups seeking his favor," namely a global investment firm called Skybridge Capital. Alternately, Sessions accused Tuberville of hiding something after he missed a recent filing deadline for financial disclosures.
A May 2020 survey of 607 likely Republican voters showed 55.1 percent probably or definitely favoring Tuberville, compared to 31.8 percent supporting Sessions. Trump's endorsement may help the former coach, as Trump won the state in the 2016 presidential election by a margin of over 27 percent.
But despite Trump's continued criticism, Sessions has always maintained, "[The law] required that I recuse myself from the investigation."
"To not recuse myself from that investigation, of which I was a target as a senior campaign official and a witness, would have been breaking the law," Sessions said in a statement.
Newsweek reached out to Sessions' campaign for further information. This story will be updated with any response.