Donald Trump Rejected 'Saturday Night Live' Sketch Involving Mexicans, Cast Member Says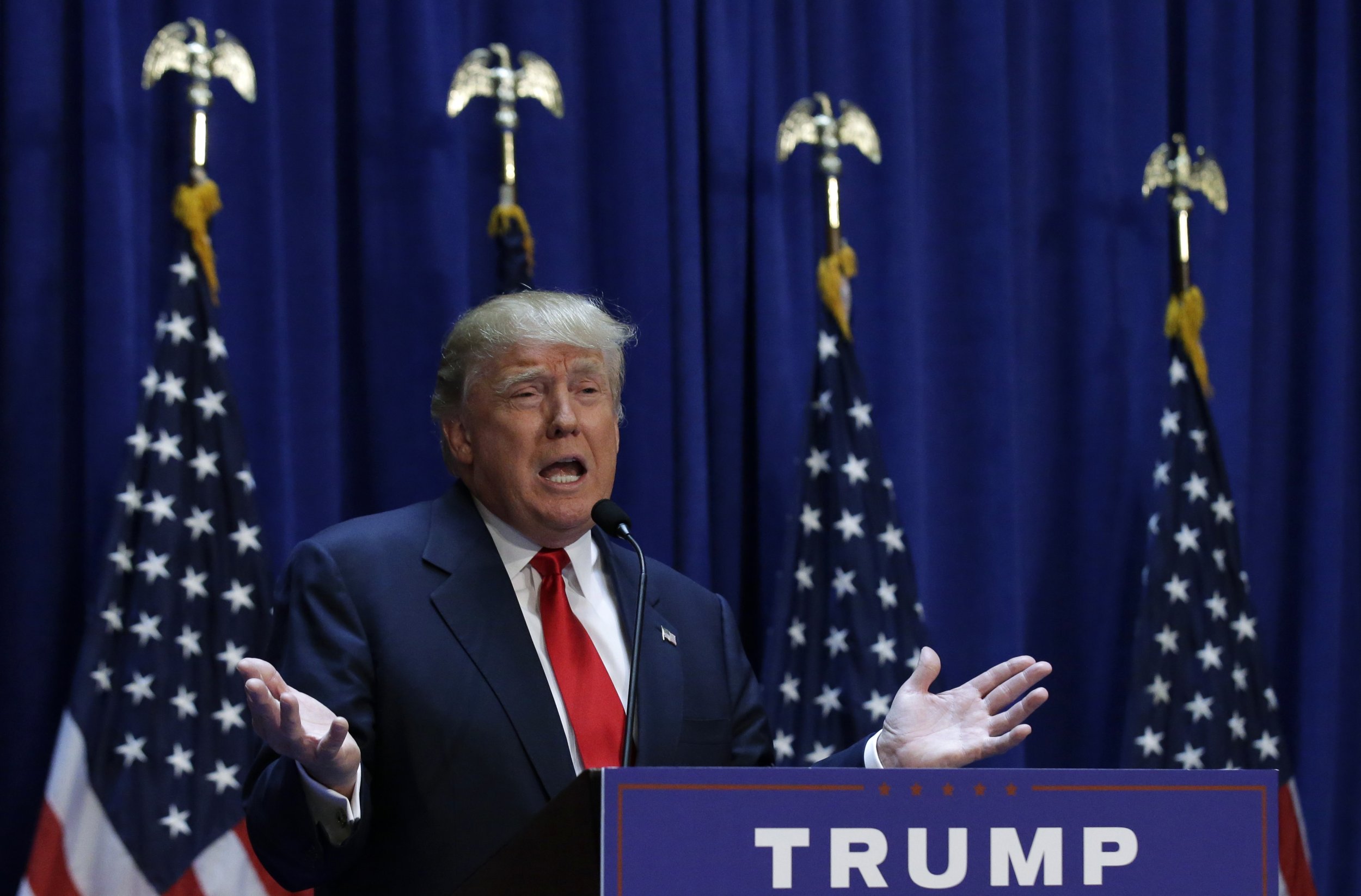 When Donald Trump hosted Saturday Night Live in 2015, there was a particular sketch he wasn't interested in doing—at least according to one cast member.
Colin Jost and Michael Che, the co-hosts of SNL's popular "Weekend Update" segment, appeared on Late Night With Seth Meyers on Tuesday to talk about SNL. And the conversation turned to sketches that never made it onto the show.
"I pitched him an idea that he weirdly didn't want to do," Jost said about Trump's hosting appearance. The future president apparently rejected a "Rosetta Stone" sketch, "where he was the spokesman for Rosetta Stone Mexican," Jost explained. "So he would teach you phrases you could say to someone who is Mexican, like, 'You're going to build the wall. No usted are.'"
Trump hosted the long-running sketch comedy show on November 7, 2015, which would turn out to be a year and a day before he defeated Hillary Clinton in the 2016 presidential election. Though Election Day was still a year out, Trump had already introduced his infamous campaign promise to build a wall along the border between the United States and Mexico.
Get your unlimited Newsweek trial >
Jost did not go into detail about why Trump rejected the Rosetta Stone sketch, so it's unclear whether Trump's policy position played a role. But by the time he hosted SNL, the presidential candidate had made his views on Mexico and Mexicans very clear.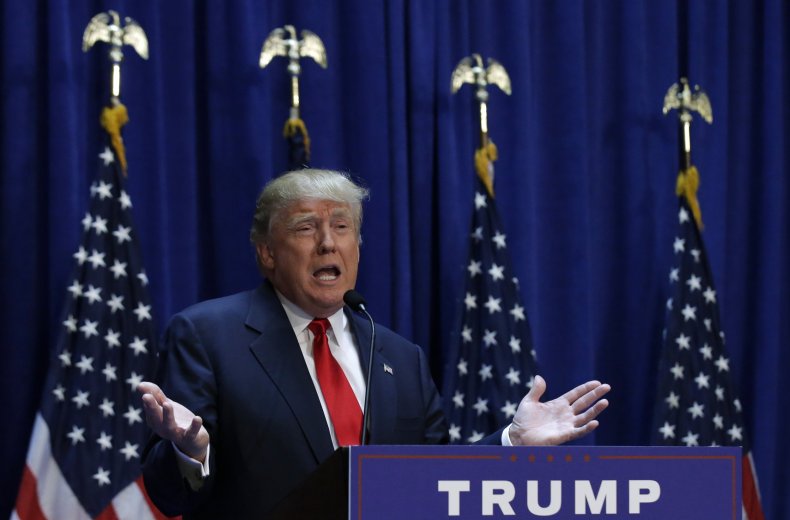 "I will build a great wall―and nobody builds walls better than me, believe me―and I'll build them very inexpensively," he said the day he first announced his bid for the White House on June 16, 2015. "I will build a great, great wall on our southern border, and I will make Mexico pay for that wall. Mark my words."
In that same speech, he claimed that "when Mexico sends its people, they're not sending their best… They're sending people that have lots of problems, and they're bringing those problems with us. They're bringing drugs. They're bringing crime. They're rapists. And some, I assume, are good people."
Get your unlimited Newsweek trial >
And he didn't stop expressing his thoughts about Mexico and Mexicans, continuing to speak and tweet remarks ranging from questionable to blatantly racist and offensive.
Jost's comments are just the latest behind-the-scenes look from cast members about Trump's turn hosting.
"It was rough. It was not enjoyable at the time and something that only grows more embarrassing and shameful as time goes on," former cast member Taran Killam told NPR this past October.
"I don't necessarily put so much weight into [the idea of] Trump hosting SNL helping him become president," Killiam continued. "But there's definitely something where it normalizes him and it makes it OK for him to be part of the conversation."
Looking back at the experience, Killam concluded that "there's nothing good I can take from that week. Because he's not an enjoyable person to be around."
Donald Trump Rejected 'Saturday Night Live' Sketch Involving Mexicans, Cast Member Says | Culture