Donald Trump Calls Robert E. Lee a 'Great General,' Says He Responded 'Perfectly' to Charlottesville Riots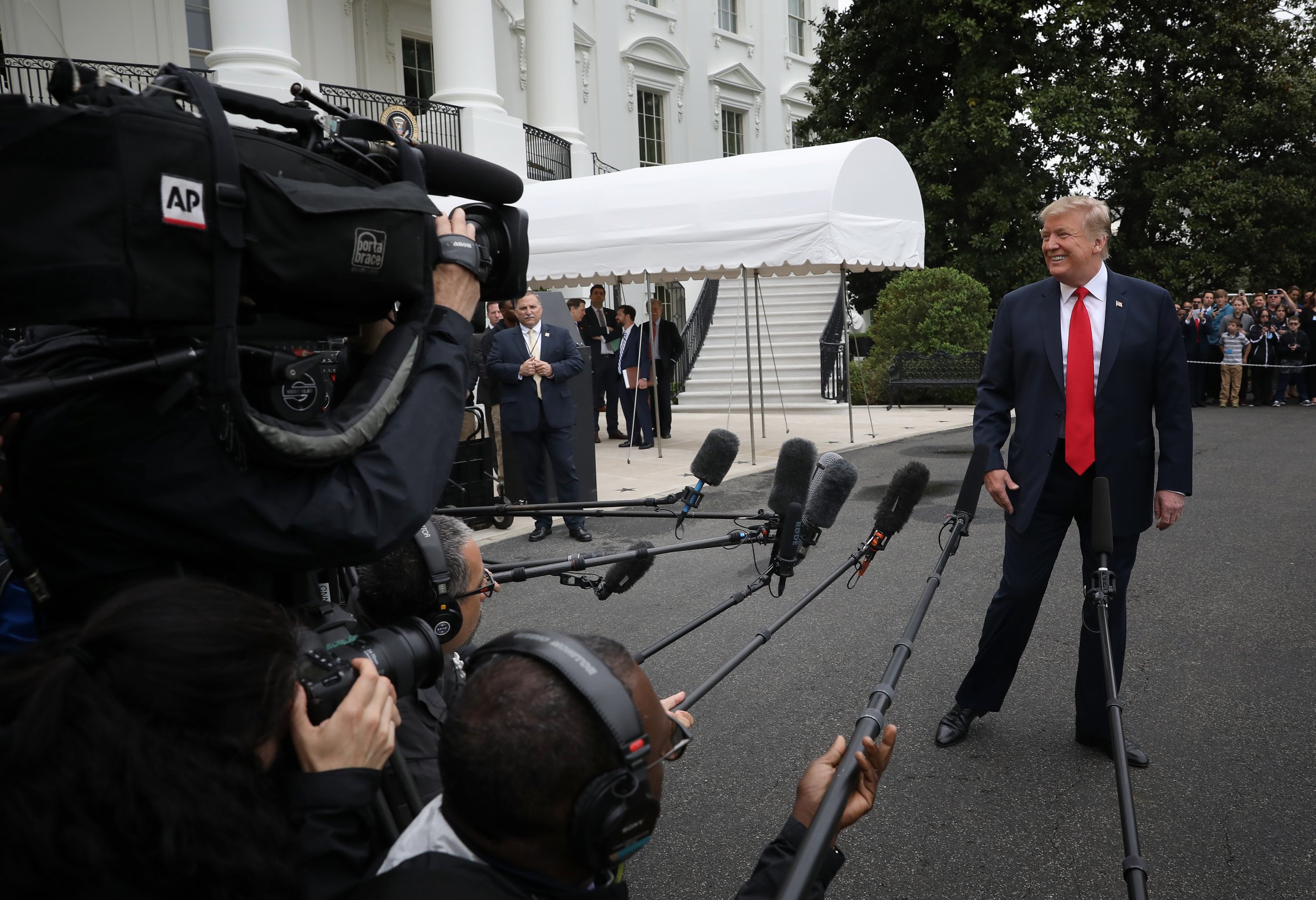 While answering questions outside the White House Friday morning, President Donald Trump called Confederate General Robert E. Lee "a great general."
Trump was answering a question about his response to the events that took place in Charlottesville, Virginia, in 2017 that left one person, Heather Heyer, dead and more than a dozen injured. White nationalists organized a "Unite The Right" rally on the campus of the University of Virginia to protest the removal of a statue of Lee, and the rally turned violent over the weekend.
In response to the deadly riot, which featured white supremacists and neo-Nazis holding tiki torches and chanting "Jews will not replace us," Trump said there were "very fine people" on both sides—comments he backed up on Friday.
When Trump was asked about his original response to the rally and the attack on counterprotesters, he said, "I've answered that question, and if you look at what I said you will see that that question was answered perfectly." He went on to discuss what a "great" general he thought Lee, the commander of the Confederate Army during the Civil War, was.
Trump clarified, "And I was talking about people that went because they felt very strongly about the monument to Robert E. Lee, a great general."
He went on to explain that even people at the White House thought Lee was one of the best generals in history. "Whether you like it or not, he was one of the great generals. I've spoken to many generals here, right at the White House, and many people thought of the generals, they think that he was maybe their favorite general. People were there protesting the taking down of the monument of Robert E. Lee, everybody knows that," he said.
Former Vice President Joe Biden focused on Trump's response to the Charlottesville in his campaign announcement for the 2020 presidential run on Thursday.
He discussed the attacks and the people who stood up against hate, and mentioned Heather Heyer. "And that's when we heard the words of the president of the United States that stunned the world and shocked the conscience of this nation," Biden says in the video before quoting Trump's response.
"Everything that's made America America is at stake. That's why today I'm announcing my candidacy for President of the United States," Biden said in the video.