This Guy Drives Donald Trump's Limo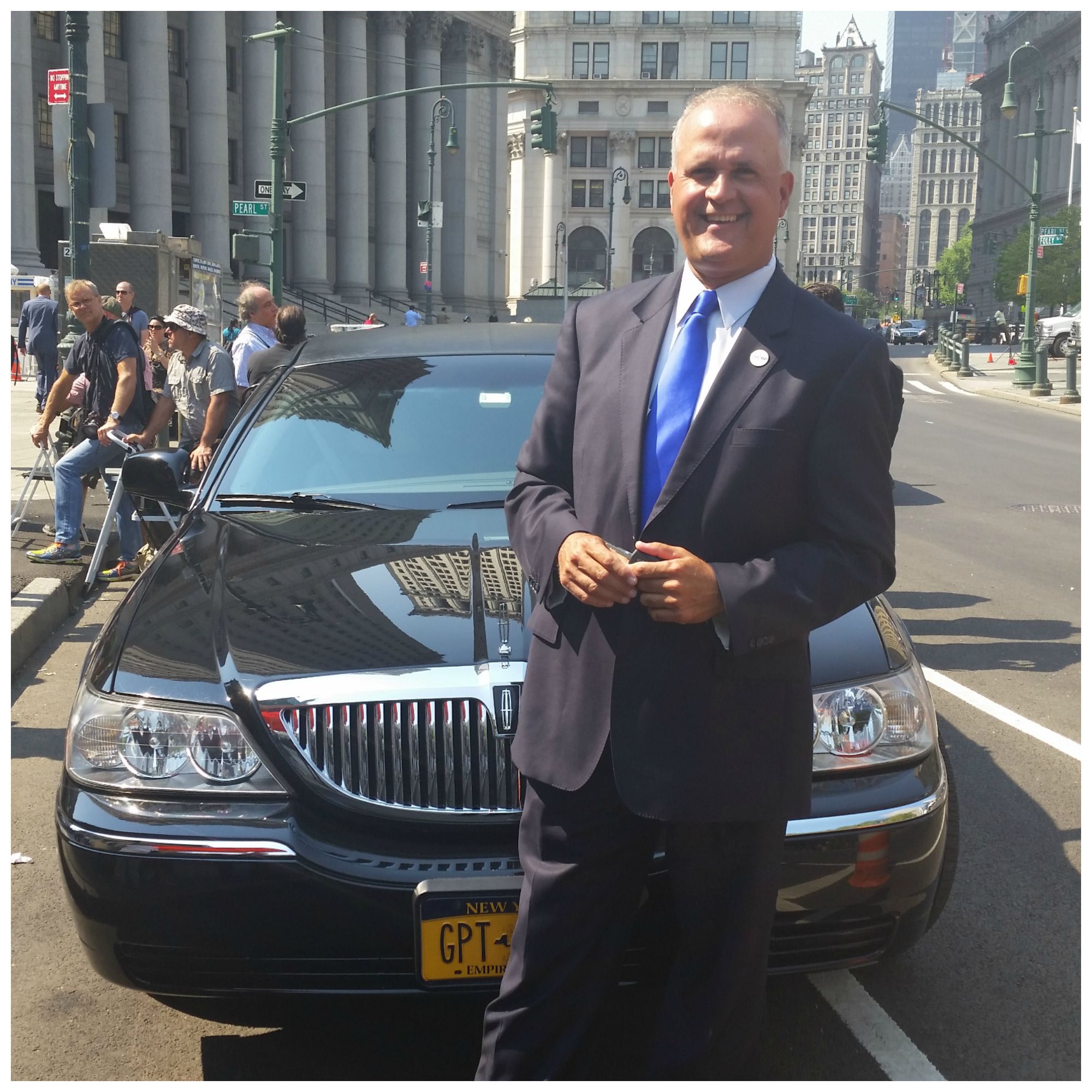 Shortly after 9 a.m. Monday, Donald Trump arrived at Manhattan Supreme Court for jury duty in a black Lincoln stretch limousine.
After the Republican presidential candidate went into the courthouse at 60 Centre St., his driver, Eddie Diaz, took a few moments to talk about what it's like to drive The Donald.
Diaz has been driving Trump since 2000, and the the real estate mogul also has another New York City-based limo driver. Asked in a general sense what the job is like, Diaz told Newsweek it's "interesting."
He said the best times to drive Trump have been during the 2016 presidential campaign and while The Apprentice was running.
"It's fun, you know, busy, just busy," Diaz said of his time around The Apprentice. "Cameras, pictures, autographs—you name it."
He said Trump is friendly to him: Though the candidate and business executive is often on calls in the car, the two chat sometimes on a wide variety of topics, including sports, current events and what's going on with Trump.
"He's a great boss," Diaz said, calling him a "down to earth guy"
They eat together regularly. Asked whether Trump buys, a smiling Diaz said: "Once in a while."
Diaz, who said he will "absolutely" vote for Trump, said the most interesting thing about the campaign so far is that his boss is No. 1 in the polls, "all the polls."
"He keeps going higher and higher every week so, we'll see what happens."
Would he drive for Trump if the Republican is elected president?
"Oh yeah, for sure, for sure, so I hope he takes me when he goes," Diaz said, immediately emphasizing: "When he wins, not if he wins. When he wins."
He also said Trump always uses American cars, never foreign, as it's "not allowed."