Are Trump's Biggest Supporters Turning on the President?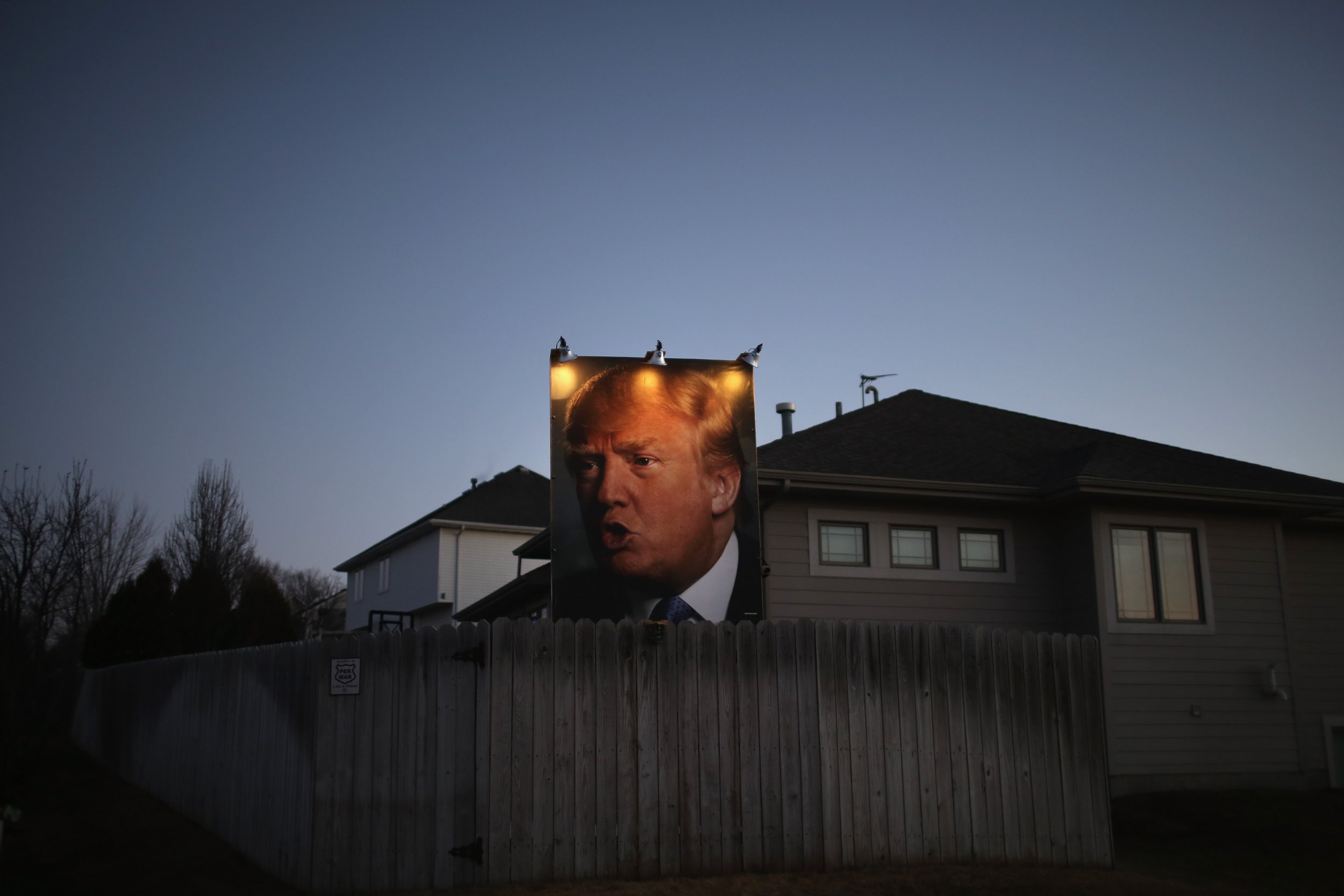 President Donald Trump won nearly every county in Iowa in 2016, but the state has turned on him in a sweeping fashion, which has Democrats optimistic about 2018.
Related: Donald Trump's approval ratings crumble in Iowa, a decisive state for Republicans
"If Trump were to run again, he'd be in deep trouble," Janet Petersen, the leader of Iowa's Senate Democrats, told The Washington Post. "A dog bites you the first time, it's not your fault. The second time it bites you, it's your own damn fault."
In December, as attention turned to Alabama and the result of the special election to fill Attorney General Jeff Sessions's vacated Senate seat, Iowa had a special election of its own. The Democratic challenger was defeated there, but only by 9 points in an area so reliably red that Democrats didn't even run a candidate in 2010 or 2014.
The competitive race was sobering for some state Republican leaders. "I see that Senate race as a wake-up call," Iowa GOP chairman Jeff Kaufmann told the Post. "They've picked good candidates, and there may have been a complacency factor on the part of Republicans."
The special election capped off a year of shots across the Republicans' bow, and Democrats hope to build on this in 2018. On January 31, Democrats retained a state House seat. They did so again on August 8, though that time in an area that Trump had won by 21.3 points.
Just 35 percent of Iowans surveyed in December said they approved of Trump, while 61 percent say they disapproved of his work performance, according to an end-of-year poll conducted by Des Moines-based Selzer & Company. The poor polling numbers weren't limited to Trump's base—it was also consistent for Republicans. If the 2018 election were held today, only 34 percent of voters said they would back a Republican for Congress.
The poll also showed interest in politics has chilled altogether, with 61 percent of respondents stating they were "more turned off by politics" since the election.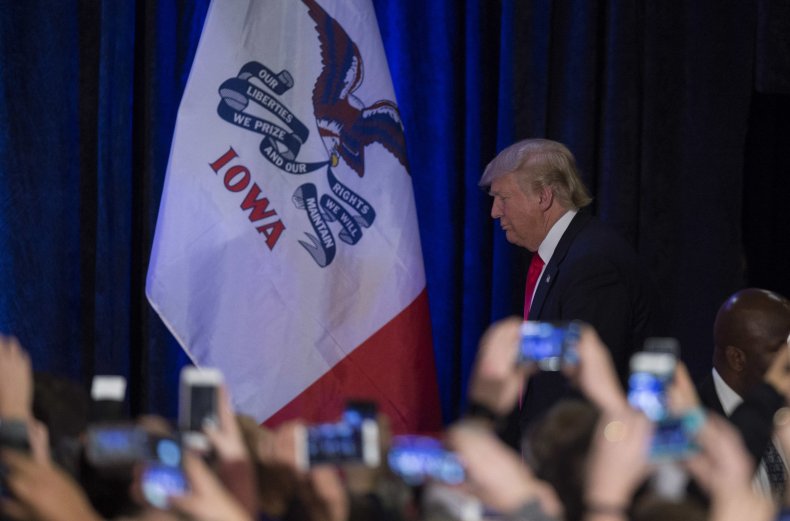 The pollsters conducted telephone interviews with 802 Iowans 18 or older from December 3 to 6 on behalf of The Des Moines Register and Mediacom.
"It just seems like it's one big mess," poll respondent Nick Ford, a 49-year-old Navy veteran and businessman from Cedar Rapids, told the Register.
Ford, an independent voter, said Trump "seems overwhelmed by the task. I didn't vote for him, but I was hoping some things would change. I don't think anything's really changed—for the better, anyway."
Democrats have seized on the shift. New York City Mayor Bill de Blasio—a progressive Democrat who is often the subject of speculation about a 2020 presidential run—traveled to Des Moines last month to headline the Progress Iowa gala as the keynote speaker.
In 2016, Trump won 93 of Iowa's 99 counties, accounting for 51.2 percent of the vote, compared with Hillary Clinton's 41.7 percent. That was the worst performance by a Democratic presidential candidate since 1980.
The dramatic political shift wasn't an obvious conclusion. Iowa fueled Republican victories in 2014 and 2016, and the state unemployment rate has dropped to 3 percent since Trump took office. Iowa's congressional lawmakers all voted in favor of the tax bill. Their constituents can subtract their federal income taxes from their state income taxes. Only five other states have that benefit.
Republicans occupy all five of Iowa's seats in Congress and have succeeded in delivering campaign promises to their constituents by passing the tax bill and maintaining the "private option" for the Affordable Care Act's Medicaid expansion. Under that option, Medicaid funds are used to purchase private health plans in the state's marketplace.
Democrats and Republicans alike are confused as to why Iowans no longer support the president and the party so many of them helped put into power, and members from both parties are trying to determine if this is a signal for what's to come in the 2018 midterm elections or an anomaly.
The change may be a regression back to the mean for Iowa. The state twice went to President Barack Obama. He won nearly 52 percent of the vote in 2012 and 53.9 percent in 2008.