Donald Trump's Most Loyal Republicans Want Him to Butt Out of Border Security Talks After Calling Them a 'Waste' of Time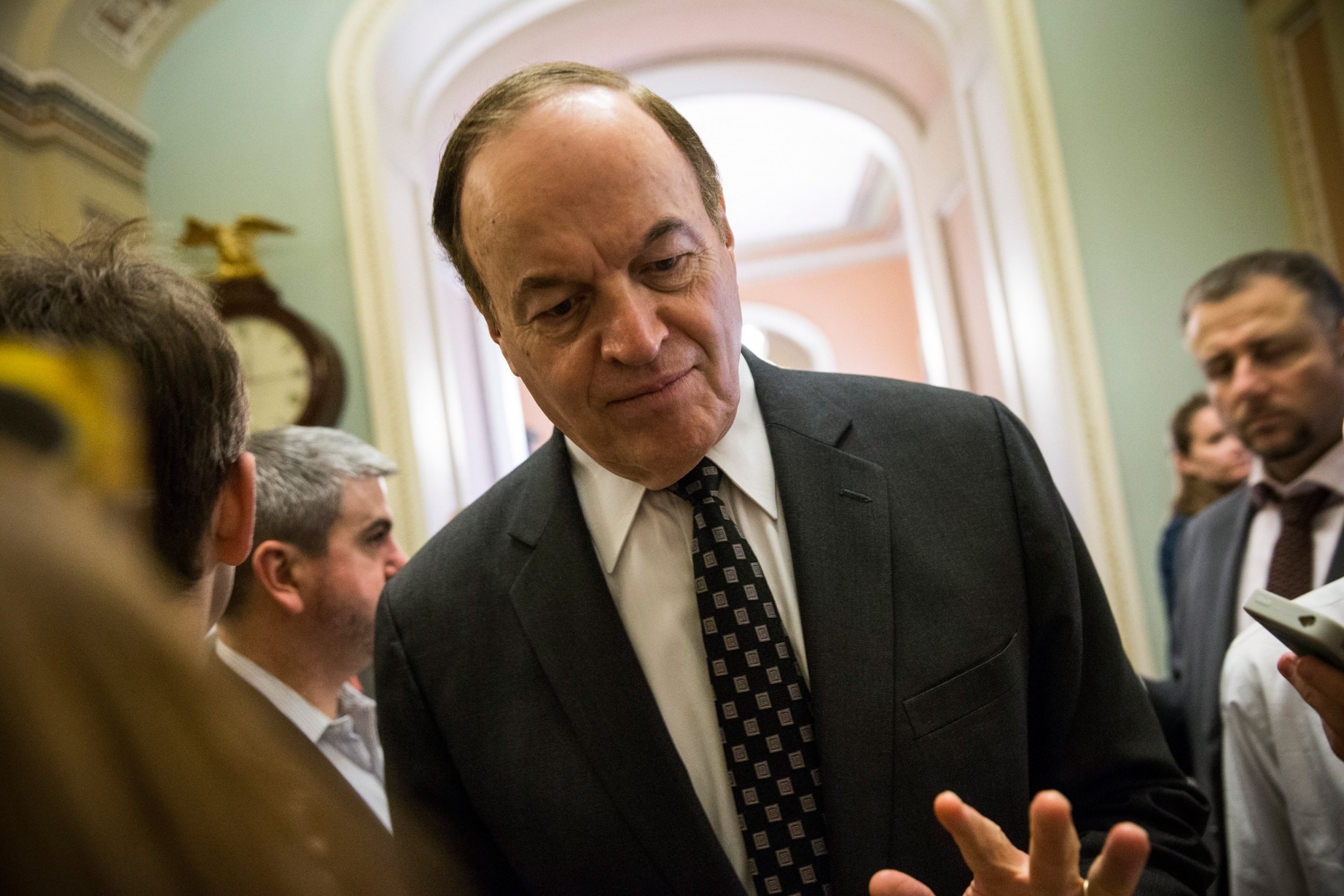 Some of President Donald Trump's most loyal GOP allies in Congress have a message for him: Stay out of congressional negotiations on border security. But Trump has refrained from doing so, telling Republicans Thursday morning they were "wasting their time" by negotiating with Democrats.
A bipartisan group of 17 lawmakers from the House and Senate, known as a conference committee, is tasked with finding a spending deal that would fund the government past February 15 while at the same time satisfying Trump's border security demands. If not, parts of the government will again shut down. Trump has said the odds of avoiding a shutdown are "less than 50-50."
"Democrats, despite all of the evidence, proof and Caravans coming, are not going to give money to build the DESPERATELY needed WALL," Trump tweeted. "I've got you covered."
It's a message that even some of the president's most conservative allies on the Hill are shying away from, urging Trump to refrain from impeding on the bipartisan committee's work over the next few weeks.
"It's probably easier to do if you leave it up to the [conference committee] and let us do it," said GOP Senator Richard Shelby, a member of the conference committee that met for the first time briefly on Wednesday to give opening remarks.
"I think it's going to take serious negotiations and not name-calling on both sides. Time is ticking away," he added. When asked if he agreed with Trump's remarks that they were "wasting their time," the Alabama senator and close Trump ally replied: "I hope we're not. We could be, if people aren't doing some serious negotiating. I haven't given up on that yet."
Like she now does daily when speaking with reporters, House Speaker Nancy Pelosi reiterated Thursday Democrats' stance on Trump's border wall funding: "There's not going to be any wall money in the legislation." She would, however, support other forms of barriers, new technology and agents for stronger border security.
The president, talking to reporters in the Oval Office, stood firm. "If there's no wall, it doesn't work," he said. "She's just playing games."
Senator Jim Inhofe of Oklahoma, who also commonly aligns himself with the president, told Newsweek that he, too, did not agree with Trump publicly declaring bipartisan talks futile so quickly after they began.
"I go out of my way because I am a supporter of Trump. I don't think that [language] helps," Inhofe said. "I think what you want to do is say there are a lot of things to accomplish."
Following Wednesday's committee meeting, House Democrats unveiled their first informal offer to reporters. Head of the committee and House Appropriations Committee Chairwoman Nita Lowey said they were pushing for "smart border security." And Shelby echoed the position of both Inhofe and Lowey, repeating that various proposals should be discussed within the conference committee.
"We have a lot of thoughts, but we want to try and work them within the committee. Whether it's a fence, a wall, a barrier, or what," Shelby said. "We've got a lot of natural barriers. I think we need technology because that helps a lot. We need agents. We need barriers. How you describe that, how we work it out, I don't know."
But not all of Trump's GOP allies disagree Trump should stay out of it, or that his comments telling Republicans they were "wasting their time" were untrue.
"I think the president is saying something that a lot of people are already thinking. It just may well be a waste of time," Senator John Kennedy, Republican from Louisiana, told Newsweek. "Speaker Pelosi has a problem with the word wall, she uses 'infrastructure.' That's cool with me, I'm fine with barrier. She can call it a wangdoodle, I don't care."
Trump, though, does appear to care, tweeting Thursday morning: "Let's just call them WALLS from now on and stop playing political games! A WALL is a WALL!"
Should Congress and the president fail to reach a deal, Kennedy believed another shutdown would still be avoided. He said Trump would likely declare a national emergency, a threat he's issued for some time in order to bypass Congress to appropriate funds for a wall.
"I'm not recommending it. It's not my preferred choice," Kennedy said. "But unlike some of my colleagues, I don't think if he does it, it will be the end of Western civilization."