Can the GOP Stop Donald Trump From Winning the Republican Nomination?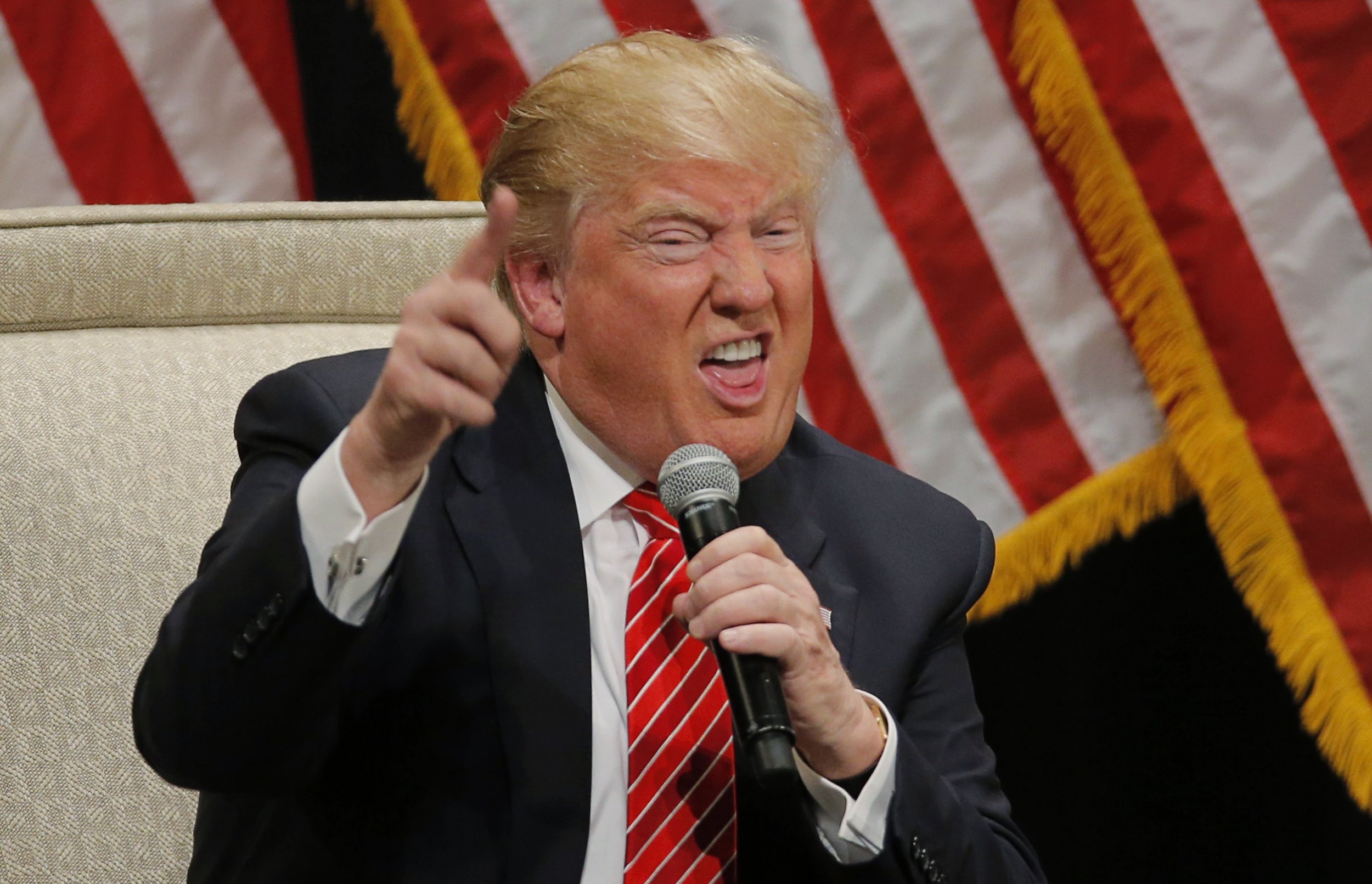 (Reuters) - Like any Republican candidate, front-runner Donald Trump needs to collect a majority of the party's 2,472 delegates in state nominating contests to become his party's candidate for the U.S. presidential election in November.
If he falls short of that 1,237 threshold, the Republican Party's delegates will need to pick their nominee at a contested convention in Cleveland in July, by following a complex process of sequential votes.
HOW CAN TRUMP AVOID A CONTESTED CONVENTION?
Trump currently has 673 delegates, after winning nominating contests in Florida, Illinois, and North Carolina on March 15, according to the Associated Press.
That compares with 411 delegates for U.S. Senator Ted Cruz of Texas and 143 for Ohio Governor John Kasich. U.S. Senator Marco Rubio of Florida, who had 168 delegates, dropped out of the race on Tuesday night after losing his home state to Trump.
At this point, Trump would need to win around 55 percent of the delegates still up for grabs in order to avoid a contested Republican convention in July.
That is a tall order for a candidate who has so far been scoring in the mid-to-high 40 percent range in state contests - though his chances could improve given that several upcoming state primaries are winner-take-all.
HOW DOES A CONTESTED CONVENTION WORK?
If Trump walks into the convention in July with the most delegates, but falls short of the 1,237 threshold, delegates will start a sequence of floor votes.
In the first vote, at least 5 percent of the total 2,472 Republican delegates are unbound - meaning they can vote as they please. The other delegates must vote according to the result of the voting district they represent.
If no candidate reaches the 1,237 threshold in that vote, a second vote is held, this time with a larger proportion of delegates becoming unbound.
This process continues, with more delegates becoming unbound with each new vote, until a candidate gets a majority and wins the party nomination to run for the presidency.
All bets are off, however, if different rules are adopted before the convention, which is always a possibility. The Republican National Committee rules committee will meet ahead of the convention to draw up bylaws.