Donald Trump Could Stop Republicans From Voting and Help Democrats in Midterms, Internal RNC Poll Shows
The majority of President Donald Trump's supporters reportedly believed Democrats posed no threat to taking over the House of Representatives in the fall's midterm elections, according to a poll conducted for the Republican National Committee earlier this month.
Fifty-seven percent of respondents who called themselves "strong" Trump supporters thought Democrats could not regain control of the House compared to 37 percent who said they had a shot, an RNC survey obtained by Bloomberg Businessweek showed.
While 71 percent of those polled answered it was "somewhat likely" or "extremely likely" that Democrats would overtake the House for the first time since losing control in the 2010 midterms, 25 percent stated that the opposition party would not win the House.
The RNC pegged Public Opinion Strategies to conduct the internal poll and produce a report on the findings. The firm noted the results might have stemmed from Trump's repeated claims of a "red wave" counteracting the Democrats much ballyhooed "blue wave" in November. But it also pointed to a potential lack of stakes for Republicans voters in a midterm year.
"While a significant part of that lack of intensity is undoubtedly due to these voters' sentiments toward the President, it may also be partly because they don't believe there is anything at stake in this election," the firm wrote. "Put simply, they don't believe that Democrats will win the House. (Why should they believe the same prognosticators who told them that Hillary was going to be elected President?)"
Apparent complacency among Republicans could spell disaster for a party clinging to a 23-seat majority in the House and a slim two-seat majority in the Senate, while Trump could see his agenda severely hampered much like his predecessor Barack Obama's in 2010.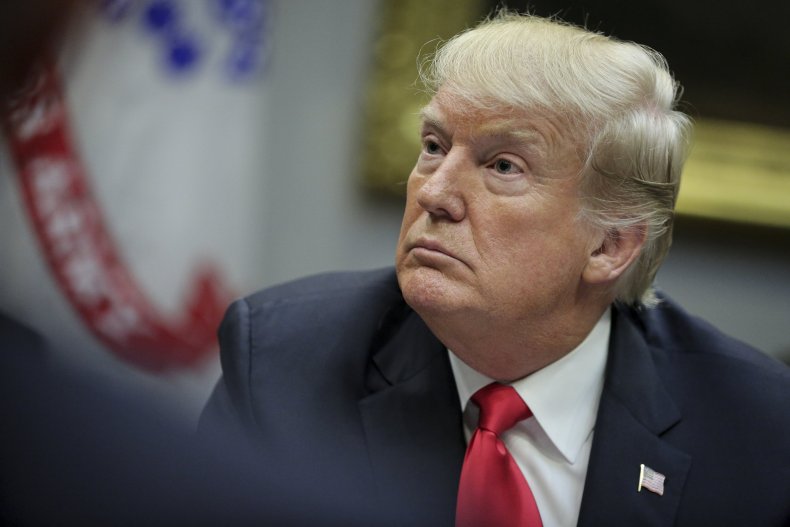 Since Trump took office in January of last year, most generic polls that tap whether a voter would pick a Republican or Democrat have either slightly or heavily leaned toward the left. Earlier this month, a CNN poll reflected a 10-point advantage for Democrats, while NPR/Marist College indicated a 12-point lead and Quinnipiac University's was even higher at 14 points.
Overall, Democrats are averaging 48.8 percent to Republicans 40.5 percent in generic ballot polls, according to RealClearPolitics.
Similarly, Trump has seen his approval ratings dip with 49 days left until the midterms on November 6. The president was maintaining his approval numbers within in the low to mid-40s for much of 2018, but recent figures put him back into the high 30s for an average of 40.9 percent approving and 53.6 percent disapproving of his work in office.