Is Trumpism 'Poison' for Republicans? GOP Wants a New Plan After Election Losses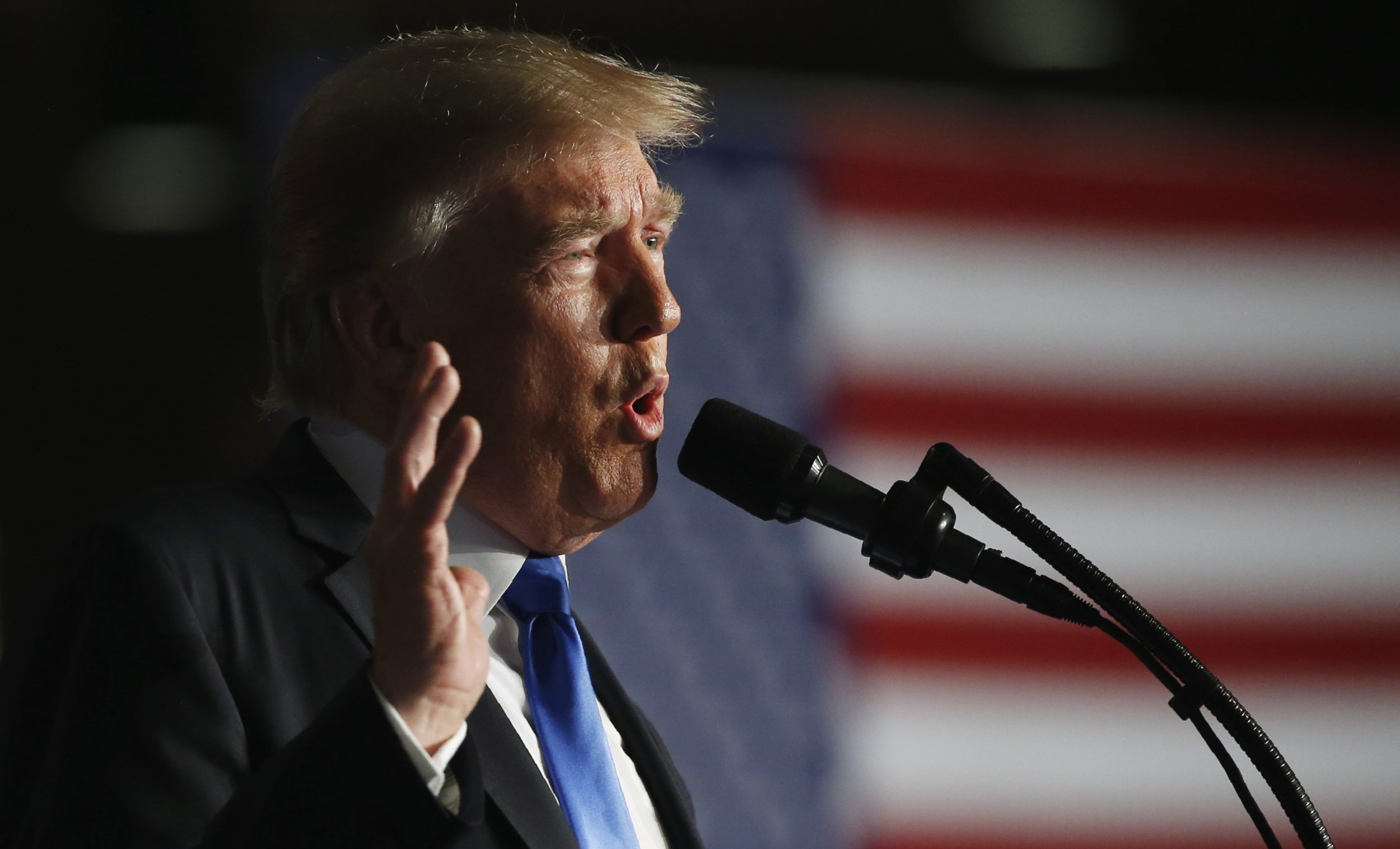 For a little while there, it seemed as if Trumpism ruled the day.
Cheered on by President Donald Trump and his Twitter feed, Republicans won a string of congressional special elections, pushed to fulfill his campaign promises, including repealing Obamacare, and, heading into Tuesday night, appeared within striking distance of recapturing the Virginia governor's mansion for the first time in nearly a decade.
The GOP candidate, Ed Gillespie, a former Republican National Committee chairman who once warned against the "siren song" of demonizing immigration, had closed a double-digit deficit in the polls by, essentially, reversing himself and channeling Trump. His racially charged ads in the closing weeks of the campaign focused on the same kinds of culture war fodder that Trump rode to the White House: sanctuary cities, gang violence, even the national anthem protests by NFL players.
By Tuesday, Trump's agenda was so infused into the Republican bloodstream that Steve Bannon, his former political adviser, had declared, "Trumpism without Trump can show the way forward."
Then, it ran into a wall. Democratic turnout in Virginia surged in what appeared to be a stunning repudiation of Trump on the first anniversary of his election. According to exit polls, more than a third of voters said opposing the president was a reason for their votes—and nearly all of them backed Democratic victor Ralph Northam. Republicans, the surveys showed, made up just 31 percent of the electorate, a record low in two decades of polling.
Even more troubling for the GOP, the blue wave swept down-ballot races, too, as Democrats flipped at least 15 seats held by Republicans in the House of Delegates. In one race, a transgender candidate ousted a socially conservative lawmaker who had described himself as the state's "chief homophobe."
Republicans everywhere now face a choice: Do they continue to embrace Trumpism or make a break from it? For his part, Trump doubled down on his agenda. He pinned blame on Gillespie, who kept the president from campaigning in Virginia. The candidate "worked hard but did not embrace me or what I stand for," he wrote on Twitter. "We will continue to win, even bigger than before!"
Some GOP strategists and party leaders fiercely disagree, as House members face re-election next year in swing districts across the country with the sort of moderate suburban populations that rejected Gillespie in Virginia. According to exit polls, just 12 percent of voters cared most about immigration, whereas nearly 40 percent were focused on health care.
"Outside the Trump base, Trumpism is poison for voters," Rick Wilson, a Republican operative and frequent critic of the president, told Newsweek. "Republicans need to basically divorce themselves from the guy."
He counseled candidates to focus on state- and district-specific issues while emphasizing their indepedence from Trump, especially on immigration and racially divisive rhetoric.
Tuesday's damage extended far beyond Virginia: While Democrats were expected to retake the governorship in New Jersey, they also won control of the Washington state Senate and flipped mayoral posts in New Hampshire and North Carolina. Despite the opposition of its Republican governor, Maine became the first state to expand Medicaid via ballot initiative. Wilson also pointed to the failed bid of a GOP mayoral candidate in his home state of Florida who was portrayed as a Trump ally.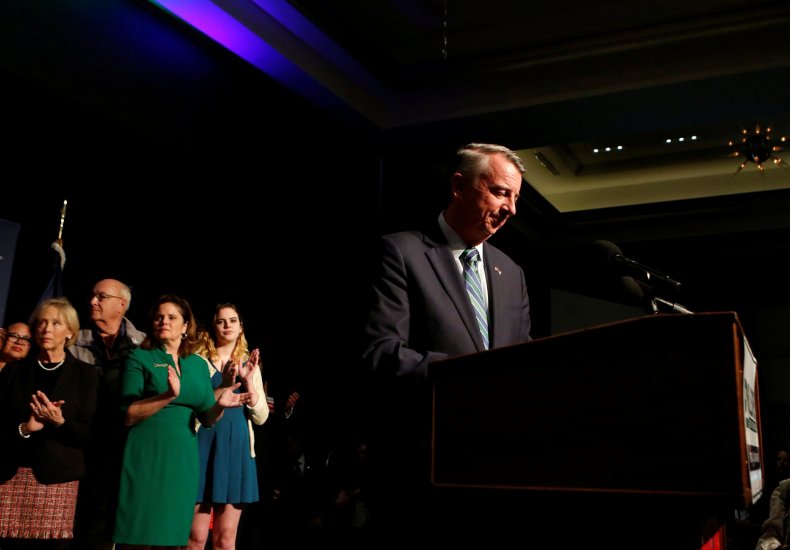 Al Cardenas, the former head of the American Conservative Union, lamented the losses on Twitter. "Where do we go from here my beloved GOP," he asked. "Are u one of these Bannon Titanic ship cruisers?" Heading into election night, he told Newsweek that he was concerned about the direction of Gillespie's campaign. "I was disappointed with the tone of the ads," he said, referring to spots about the Latino street gang MS-13. "Long term, that's not how we build our party."
Party officials, meanwhile, downplayed Tuesday's results, instead talking up their proposed federal tax overhaul. The head of the Republican National Committee, Ronna McDaniel, even penned an op-ed in The Hill to celebrate the anniversary of Trump's election.
Its title? "Hats off to Donald Trump for giving the American people what they want."
Nevertheless, there is a sense that Republicans need a policy win heading into next year.
Tuesday's results make "tax reform all the more important, all the more urgent," said Matt Gorman, a spokesman for the National Republican Congressional Commitee, "both for the country as a whole, but also for 2018."