Tired of Winning? Trump's Struggles Mean Even Republicans Think They're Losing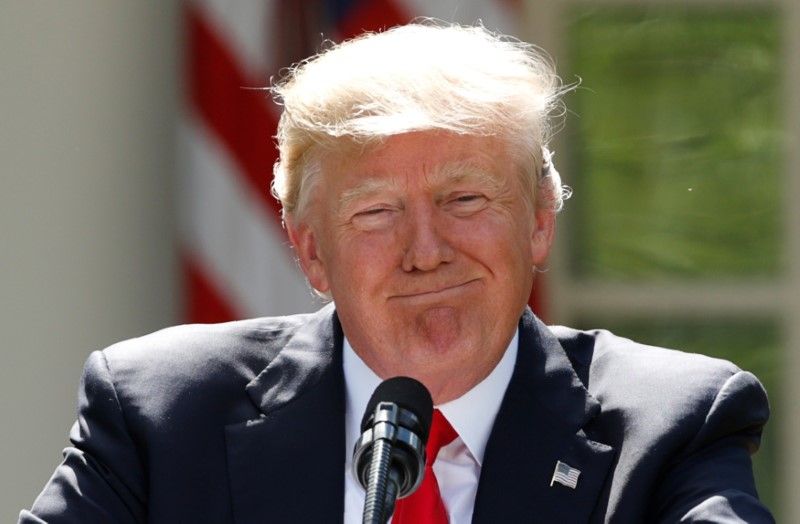 Donald Trump once vowed that the country would win so much under his presidency that they would be tired of winning. Yet, more than six months into his time in the White House, even his own party thinks they're losing.
Related: Mike Pence Preparing 2020 Election Run Against 'Weak' Trump? Vice-President's Team Denies Explosive Claim
More Republicans (46 percent) believe they are losing than winning (42 percent), according to a poll from the Pew Research Center published Friday based on a survey conducted between June 8 and June 18.
The percentage of Republicans who think their party is winning has increased markedly from the last such survey conducted in September 2015. Back then, when Trump's candidacy was still in its infancy and his chances of becoming president viewed by many as slim to non-existent, more Republicans believed they were losing than winning by a margin of 79 percent to 15 percent.
But the landscape of the GOP has changed drastically since then. In last November's election, a scenario played out that was perhaps beyond even the most ardent Republican supporter's wildest dreams as the party gained control of the White House, the Senate and the House of Representatives.
Governing, though, has proven far more challenging than opposing, for both Trump and the Republican Party. Although he has boasted about the number of executive orders he has signed, Trump signed no major pieces of legislation before Congress headed off for its summer recess Thursday and the president headed off for a 17-day vacation in New Jersey the following day.
The major priority goal of recent months, to repeal and replace Obamacare—the symbolic accomplishment of Trump's predecessor—floundered and ultimately failed in dramatic fashion with a late-night vote last week. An overhaul of the tax code, also eyed by Trump, has failed to see the light of day.
The bold prediction put forward by now White House Press Secretary Sarah Huckabee Sanders in June that "Republicans are going to get tired of winning at some point" looks some way off.
"I think there's a level of frustration," Rep. Tom Cole (R-Okla.) told The Washington Post. "It's more like a football team that knows that it can be good but is fumbling and committing too many boneheaded errors."
Amid the failures, Trump has increasingly lashed out at members of his own party. The relationship has not been helped by the fact that one of few significant pieces of legislation Congress has passed was placing new sanctions on Russia and restricting Trump's ability to ease them. Trump signed the bill but made his reluctance to do so and his negative feelings toward some Republicans abundantly clear.
"Our relationship with Russia is at an all-time & very dangerous low," he tweeted Thursday. "You can thank Congress, the same people that can't even give us HCare!"
Republicans' current views on winning and losing contrast significantly with those held by Democrats when they controlled the White House, although not either house of Congress, in September 2015. Then, 52 percent of Democrats said they believed their side to be winning, compared with 40 percent who thought they were losing.
Almost two years later and completely shut out of power, however, the mindset of Democrats is almost identical to where Republicans were at in September 2015. Just 15 percent say they are winning, with 79 percent stating that they're on the losing team.
As for the United States as a whole, the country isn't exactly tired of winning yet, either. Sixty-seven percent of Americans are dissatisfied with national conditions, a figure that has changed little over the past year.
Tired of Winning? Trump's Struggles Mean Even Republicans Think They're Losing | U.S.