Trump Should Resign and Get Pence Pardon to Avoid Prosecution When He Leaves Office, Conservative Columnist Says
Donald Trump should consider resigning from the presidency and have Vice President Mike Pence pardon him in order to avoid prosecution after he leaves office, conservative Washington Post columnist Jennifer Rubin said Sunday.
Rubin made the comment after Trump admitted on Twitter that his eldest son, Donald Trump Jr., took a meeting with a Kremlin-connected Russian lawyer during the 2016 campaign in order to "get information on" opponent Hillary Clinton. It is not known whether, even if prosecutors determined that Trump broke the law, he could be charged while in office. The Justice Department's Office of Legal Counsel has twice stated that indicting a sitting president would be unconstitutional because it would interfere with his duties leading the country.
Rubin stressed that the ruling did not mean Trump was clear of legal jeopardy.
"I'd like to remind Mr. Trump that that ruling only says you can't be prosecuted while in office," Rubin told MSNBC'sAM Joy. "Before he goes out the door, maybe he wants to resign the presidency and have Vice President Pence pardon him. Because he's going to prosecutable as soon as he leaves office, so put a pin in that."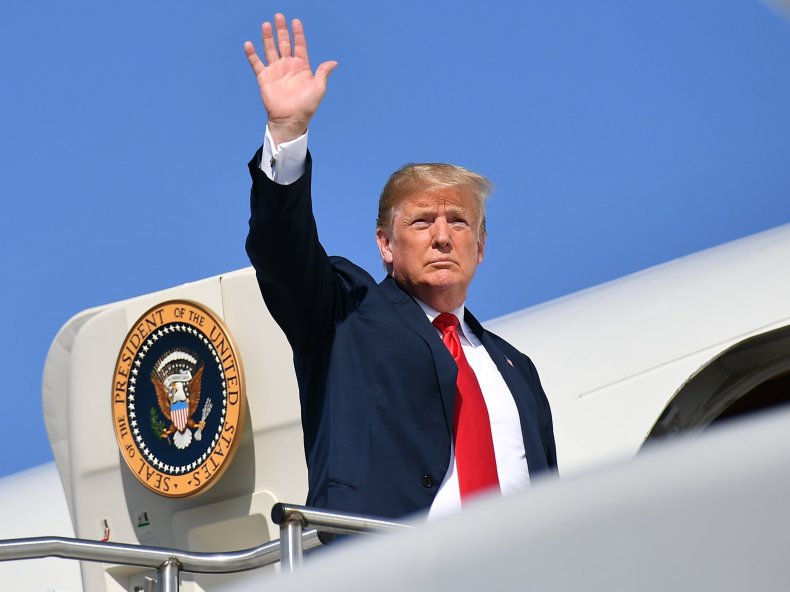 Impeachment has long been seen as the best recourse should it be found that Trump broke the law. However, impeachment requires a majority vote in the House, and a two-thirds majority in the Senate, in order to convict. Republicans and even leading Democrats have thus far shown little appetite for forcibly removing Trump from office.
"Republicans, they are shameless, they will not do anything," Rubio said. "We keep waiting for that moment when they will finally topple over, and it never comes. So at the point at which the persecutor drops this report, they will say, 'Oh, this is much to do about nothing, this is all political.' Hopefully by then, though, there will be a different party in control of the House of Representatives."
Rubin added that it may be "impossible" to get a conviction in the Senate but that she "would say to Mr. Trump and the others: You can be prosecuted as soon as you leave office."
In making the admission about the June 2016 Trump Tower meeting, which he had previously claimed was primarily about adoptions, the president was attempting to dispute a story from The Washington Post that said he was concerned about Donald Trump Jr.'s potential legal jeopardy. Trump Jr. testified to the Senate Judiciary Committee that his father had no knowledge of the meeting.