Donald Trump's Flagship Florida Resort Has Seen Its Revenues Sink Amid Tough Times for President's Brand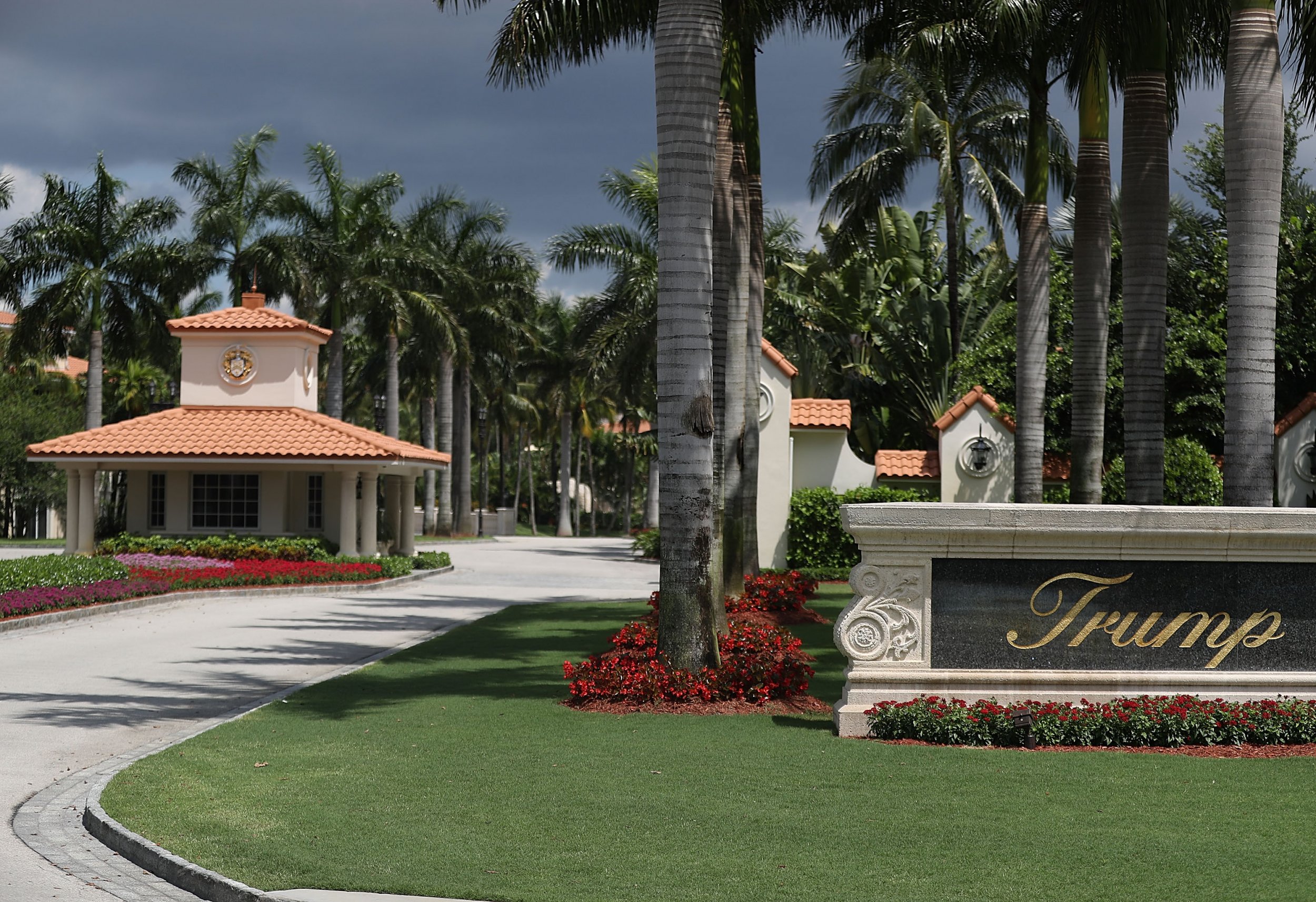 A new report on the Trump Organization's financial condition is providing a window into the damage the president's signature brand has taken since he entered the presidential race in 2015.
Presidential son and Trump Organization executive Eric Trump told a reporter last year that the performance of the prized Trump Doral in Miami was "on fire." But The Washington Post obtained previously undisclosed documents which reveal that the Trump Organization's own hired consultant has come to a far different conclusion.
The Post also reported Wednesday that revenue at the Doral, a luxury resort and golf club, had fallen 18 percent in the two years following the start of Donald Trump's presidential campaign. A representative for the Trump Organization disclosed to Miami-Dade County that the club's occupancy rate was 24 points lower than direct competitors'; booking rates were 20 percent lower than at other nearby resorts.
Late last year, a magistrate judge in Miami reduced the Trump National Doral Miami's value by at least $4 million in order to compensate for the club's shrinking income, according to county records. The move reduced the company's property taxes by around $80,000.
Trump once declared that "being president has cost me a fortune, a tremendous fortune like you've never seen before." And statements from the Trump Organization representative back up this assertion: "There is some negative connotation that is associated with the brand."
In 2015, Macy's dropped Donald Trump's menswear line after the then-candidate referred to Mexican immigrants as "rapists." A few weeks after Trump's inauguration, Sears and its subsidiary Kmart stopped carrying a line of Trump-branded home goods. Nordstrom let go of products from Ivanka Trump after declining sales.
However, Eric Trump appeared to disagree vehemently with these analyses. He told the Post that the Trump Organization's "iconic properties are the best in the world," adding that the company's "portfolio is unrivaled by anyone." Eric Trump, who runs the business' daily operations, waved away the property's flagging revenues by pointing to the Zika virus and natural disasters, which he claimed discouraged tourists from visiting South Florida. He made parallel claims about another underperforming Trump property in Chicago, this time about gun violence as a deterrent to visiting the city. And yet, over the period examined by the Post, competitors' revenues soared while Trump Hotel revenues sank by 18 percent.
The Trump Organization has had to scale back or altogether abandon plans for expansion as it has come under heightened scrutiny from constitutional scholars, investors, consumers and regulatory authorities. Earlier this year, the Trump Organization had to scrap plans to open a fleet of new low-budget hotels around the country.
"We live in a climate where everything will be used against us," Eric Trump said at the time the plans were rescinded. A new report from Bloomberg described Donald Trump's flagship property, Trump Tower in New York, as one of the city's "least-desirable luxury buildings." And at the Doral, a valuable PGA Tour event has decamped for a course in Mexico City. Accordingly, the value of the iconic gold-lettered brand has taken a sizeable hit.