Donald Trump Responds to New York Attorney General Investigation: 'Desperate Search of a Crime'
Former President Donald Trump responded to news that the New York attorney general's office is joining the Manhattan district attorney in its criminal inquiry of the Trump Organization on Wednesday, calling the probe a "desperate search of a crime."
On Tuesday, the office of New York Attorney General Letitia James said it was now looking to Trump's business in a "criminal capacity." The office has been conducting a civil investigation for two years now.
A spokesperson from James' office had previously said the attorney general had "informed the Trump Organization that our investigation into the organization is no longer purely civil in nature."
Trump disputed the statements made by the James' office, saying he only learned of the new developments through "leaks in the mainstream media."
"There is nothing more corrupt than an investigation that is in desperate search of a crime. But, make no mistake, that is exactly what is happening here," Trump said in a more than 900-word Wednesday statement.
The former president accused James of wanting to prosecute him before she was elected and warning that she would use her office to look into his real estate dealings.
He accused the Manhattan district attorney's office of the same, saying prosecutors have been "going after me for years based on a lying, discredited low life," in reference to his former lawyer Michael Cohen.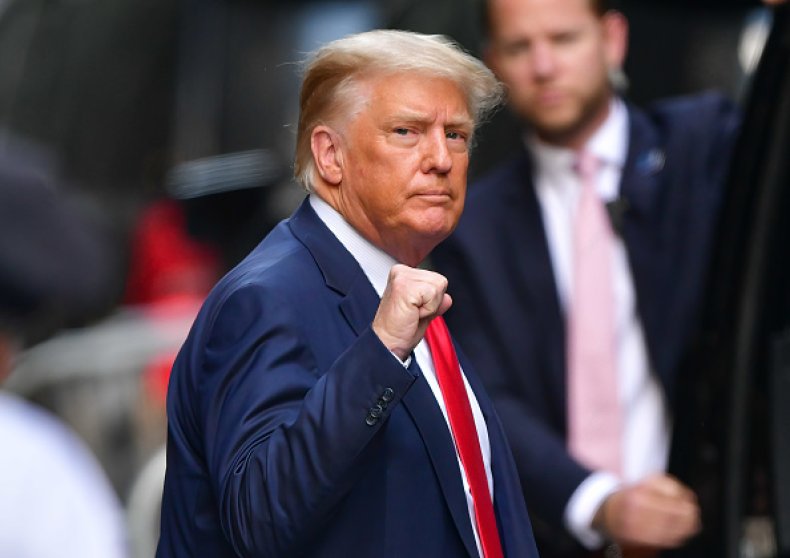 James' office first launched its civil probe into Trump in 2019 after Cohen testified before Congress. The initial focus of the investigation was on whether the Trump Organization inflated the valuations of assets to reduce tax liability.
Manhattan District Attorney Cyrus Vance Jr. has been pursuing a separate criminal investigation since 2018, targeting the hush-money payments made by Cohen to adult film star Stormy Daniels during the 2016 presidential campaign. Vance's office has since widened the investigation to look at other possible crimes, including fraud and tax evasion.
Trump took the opportunity to slam New York Democrats, suggesting that they were more focused with taking him down than the issues facing the state.
"Working in conjunction with Washington, these Democrats want to silence and cancel millions of voters because they don't want 'Trump' to run again," Trump said. "As people are being killed on the sidewalks of New York at an unprecedented rate, as drugs and crime of all kinds are flowing through New York City at record levels, with absolutely nothing being done about it, all they care about is taking down Trump."
"If these prosecutors focused on real issues, crime would be obliterated, and New York would be great and free again!" he concluded.