Former President Donald Trump made false claims about the 2020 election on Wednesday, as he mourned the death of conservative radio host Rush Limbaugh in his first post-presidency interviews.
Speaking to Fox News, Newsmax and One America News Network, Trump baselessly claimed that he had won the election against President Joe Biden, and said that Limbaugh also believed he had secured a second term in the White House.
The radio host died from advanced lung cancer on Wednesday at the age of 70. His fourth wife, Kathryn Limbaugh, announced his death on his radio show, which was credited with influencing a generation of right-wing broadcasters.
Speaking to Fox News about Limbaugh on Wednesday, Trump said: "Rush thought we won, and so do I, by the way. I think we won substantially, and Rush thought we won, he thought it was over at 10 o'clock... and a lot of other people feel that way too.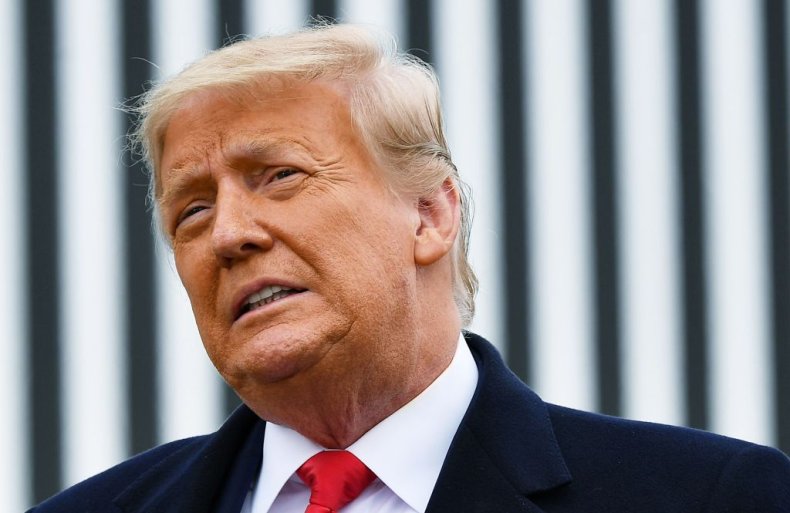 "Rush felt that way strongly, and many people do, many professionals do. I don't that could have happened to a Democrat. You would have had going all over the place if that happened to a Democrat."
The former president made similar comments in an interview with Newsmax on the same day, and said his election defeat to President Biden was "disgraceful" as he once again made the baseless claim that he had actually won the election.
"He thought we won the election. We did win the election, as far as I'm concerned," Trump said. "It's disgraceful what happened. Totally disgraceful."
Newsweek has contacted the former president's office for further comment.
The former president peddled his baseless theory a little more than a month after he conceded the November election to Biden in the wake of the Capitol riots on January 6. "A new administration will be inaugurated on January 20. My focus now turns to ensuring a smooth orderly and seamless transition of power," Trump said at the time. "This moment calls for healing and reconciliation."
The Capitol riots followed a "Stop the Steal" rally helmed by the former president earlier in the day. During the stump event, he told rallygoers to march on the Capitol to make their voices heard "peacefully and patriotically."
In the aftermath of the riots, Trump said he was "outraged" by the violence and lawlessness that lead to five deaths—including the death of United States Capitol Police Officer Brian Sicknick, who was injured during the attack.
However, he was still impeached by the House of Representatives for a second time on an incitement of insurrection charge. The Senate acquitted him in a 57-43 vote at the end of last week.